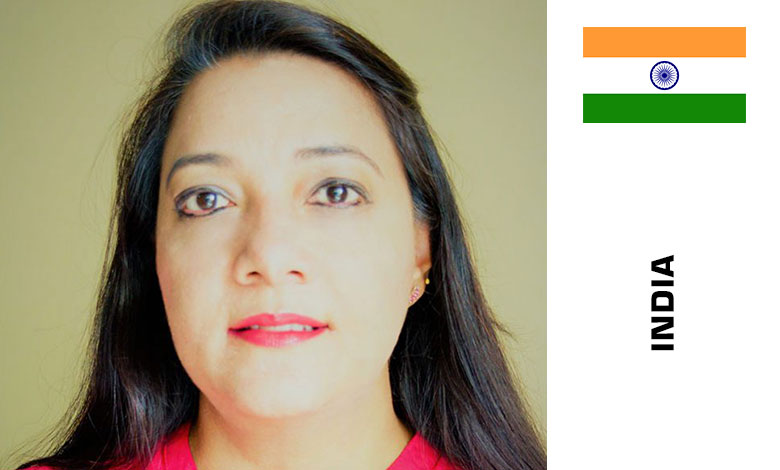 Chief Learning Officer of iNurture Education Solutions, India
Dr Shradha Kanwar MPhil, Ph.D. is an academic professional with over 23 years' experience in learning innovation leadership, interdisciplinary knowledge building, future-work integration, strategic performance and 21st century metacompetence development. Her core areas of research and work are around futuristic education strategies including development of hybrid research-based inventive learning solutions, establishment of performance enhancement frameworks, and design of Learning Centers of Excellence for future work environments. Currently, her focus is into institutionalizing the futuristic and innovative model of 'Learning Studio' at iNurture Education, a pioneering organization in the higher education space, in India. Dr Kanwar is the author of numerous research publications and has presented papers at international conferences and seminars. As a research scholar, she is focused on changing the paradigm of education in the techno-cognitive era, ranging from teacher development to technological interventions in pedagogy, and finally to the emerging spheres of Learning Science. As Chief Learning Officer, she drives the strategic vision for the company's unique academic positioning and business model innovation along with instituting strategies and processes for continuous improvement in academic excellence and student learning experiences.
Session: Nurturing future talent by building relevant competences for the information age

Building relevant competences for future organisations
Research findings on the future of work indicate an altered paradigm in the future. The inclusion of digital resources in all facets of an enterprise are redefining the way organisations will function. This will also have an implication on the way human resources will contribute. Today we are at the cross-roads of innovation in information technology with the internet of things, artificial intelligence, and virtual reality ready to consume our professional lives. The information era will need people with more non-linear, adaptable, and creative problem-solving capabilities. Digital dexterity and entrepreneurial intelligence will be the hallmark of future talent, as manifested in every work engagement. At the same time, the basic nuances of human behaviour of passion and empathy will be the all-powerful connecting link. Therefore, nurturing talent to ensure relevance in malleable work environments would need a systemic change and would be the singular determinant of success for the 21st century organisation.
Learning outcomes:
Illustrate variables impacting talent requirements for organisations of the future.

Analyse implications of technology on organisation process and productivity and on the human resources.

Evaluate specific competences that need to be instilled in as part of the talent building exercise.

Design specific learning pathways that will help inculcate desired competences.
Additional information and Digital HRM Conference programme – here