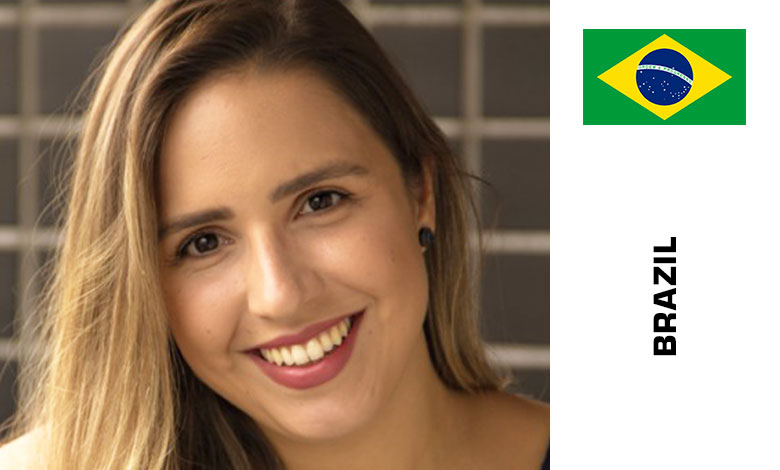 Program Director of Yunus & Youth, Brazil
Brazilian based in São Paulo, Marcela Thurler Lessa is the Program Director at Yunus & Youth. She has the privilege to be a part of the ever-growing social entrepreneurship global ecosystem while leveraging on her professional experience to support youth tackling the world's most pressing problems.
Marcela is a certified Project Manager specialized in designing, implementing and monitoring educational programs to foster entrepreneurship and the development of innovative social businesses. She has over 10 years of work experience in the for-profit sector and in the nonprofit sector having lived and worked in the United States and Germany.
Session: How to use technology to foster digital relationships that reduce unemployment and accelerate social entrepreneurship around the world.

Entrepreneurial Skills Development Leveraging Technology in COVID Times
Young people have great ideas to tackle social issues, and though they are equipped with enthusiasm, they lack the guidance to succeed. Simultaneously, corporate leaders want to contribute their expertise to support SDGs but don't know how. Entrepreneurial education has grown in developed countries, but not in the developing world due to lack of financial resources and infrastructure. Now is the time to use technology to foster digital relationships that accelerate employment and social entrepreneurship.
Learning outcomes:
Learn that social entrepreneurship is a good solution to tackle youth unemployment worldwide.

Gain tools to develop entrepreneurial skills using digital tools.

Learn how to use their expertise and business skills to support the younger generation.

Learn a new way to help change the world.
Additional information and Digital HRM Conference programme – here