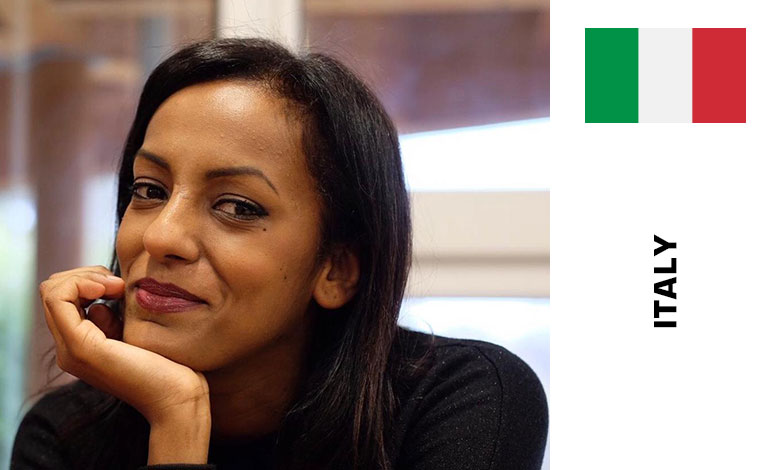 Communication Project Manager & Inclusive Communication Manager at Ma-wo.it , Italy
Maharit Woldeghiorghis has over 10 years of experience in driving communication strategies. Her areas of expertise are Communication Project Management & inclusive Communication Marketing. Maharit owns a unique mix of experiences acquired in different international environments. In her capacity, she has worked both in International and national companies.
Her deep interest in creating more inclusive communication pushed her to open her agency based in Italy.
Mawo Communication, focuses on creating an inclusive and ethos online campaign for Italian brands. This helped her to combine both her professional skills and her passion.
She also co-runs an NGO based in Tanzania helping the education of the albino community.
Session: Are Social Media Changing the African Narrative?
We all know by now how social media can bring radical changes. In particular, social media platforms are providing Africans with the opportunity to counteract old negative stereotypes by telling a "new version" of Africa.
More than 15 % of people online in Africa are currently using Facebook. Two other social networking websites, Twitter and YouTube, rank among the most visited websites in most African countries.
Could all this change the "Afro-pessimistic" stereotypes? And give "the microphone of the African narrative" to the new African generations?
Learning outcomes:
A general overview of the social media landscape in Africa.
Ability to better observe the online dynamics of African countries.
Prediction of the future of social media communication in Africa.