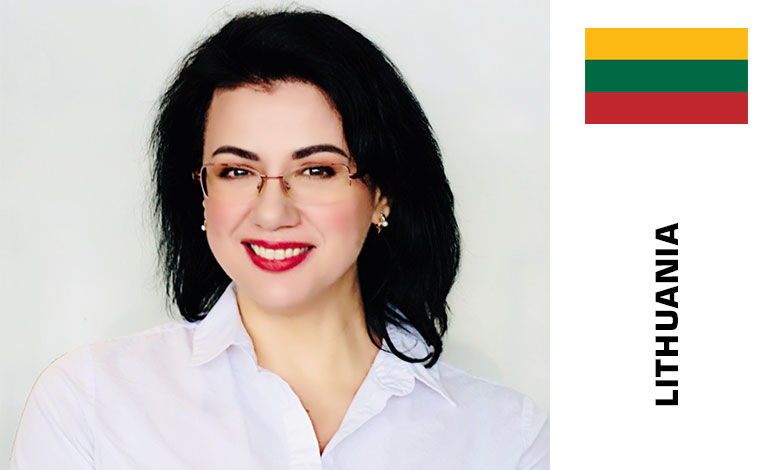 Country Head at WeGeNet, Lithuania
Executive Director with combined FinTech& Commercial Bank& Central Bank experience.
Experience in European Banking, Fintech, Payments, Digital Platforms industries. Particular expertise in the area of innovative payment solutions, digitally enabled payment financial products (digital payment platforms, FX platforms, e-commerce solutions, open banking, innovative payment methods development, AI), acquired in the Business Development, Innovation, Strategy, M&A, Relationship Management, Change Management, International Development, Sales-related roles.
Practice and experience led to managerial approach with hands-on leadership of functions under my management, troubleshooting and proven leadership in a distressed environment. Business development in financial institutions in correspondent banking, treasury, custody, trade finance and documentary business as well as attracting funding ( Eurobond issues, subordinated notes and other instruments), partnership with MasterCard and Visa in Issuing and Acquiring areas, partners in e-commerce servicing network development and management, risk assessment and risk-based approach method application.
Session: Innovative Digital Platforms in Cashless Society

Innovative Digital Platforms in Cashless Society
Innovative Digital Platforms in Cashless Society:
• The rapid Growth of Lithuania's Ecosystem since 2016 and Progressive Regulatory Environment
• Government, State Agencies and Regulator pro-active role in boosting the innovations in digital banking, crowd-funding, InsureTech, Online Investments, RegTech, GovTech, Analytics and Big Data, etc.
• Instant Payments boom in EU as an alternative to Payment Cards and other legacy payment methods
• Proxy Lookup Service as an accelerator of Mobile Payments
• Request-to-Pay, E-Invoicing, Direct Debit, Public Sector Digital Platforms – aim to create Public Good and convenience for Final Consumer
Learning Outcomes:
Practical experience how to develop innovative digital society

Ways to build digital company

What innovative products are EU wide actual and visible

COVID-19 outcome in digital products and further prospects
Additional information and International Fintech & Digital Banking Innovation Conference programme – here