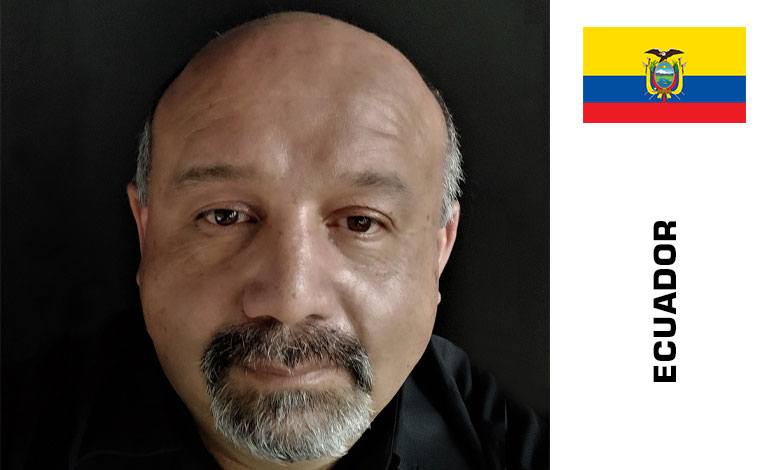 CEO at INNODEV, Ecuador
Chile, 1975, entrepreneur, author, public policy expert, researcher, and technology evolution expert now devoted to understanding the trends in the financial industry. Half economist specialized in sustainable development; half systems engineer. A notable researcher with huge practical expertise acquired from his 20 years of experience working in the development of technology in Latin America and the use of technology to foster economic development in the Region. He has been Telecommunications and Information Society Vice-Ministry, ICT4D adviser for several ministries, a member of the Board of Directors of a State-Owned Mobile Telecom operator (Allegro), Science, Technology and entrepreneurship adviser for Ecuador's Vice-President, startup founder, director, and mentor.
Ruben is a rare blend of an economist, a business architect, and a software engineer, with one leg in the Latin American region and the other in the developed world, his views provide a fresh and almost unique perspective to the financial industry as long he possesses the ability to capture the whole picture while capturing the industry portrait, providing us with interesting perspectives of the short-run restrictions and challenges and the long term opportunities of one of the most "exciting times in history" as he states.
Session: The Future of the Financial Industry

Why we shouldn't talk about fintech and banks anymore.
A fintech's definition is "a company that provides financial services using technology". Nowadays, that could be a bank, a fintech, a big-tech, and almost any tech company. That's why we should stop talking about fintech and start talking about the Financial Industry 4.0, in order to understand the new future financial landscape. This session is designed to provide the participant with a general description of the future of the financial industry landscape, and the tools needed to thrive in this new financial world.
Learning Outcomes:
Acquire a vision of the future of the banking industry

Acquire a vision to understand current financial ecosystem and it's probable evolution

Understand the potential scenarios and the potential alternatives to thrive in those scenarios

Understand the underlying trends shaping the future of the financial industry
Additional information and International Fintech & Digital Banking Innovation Conference programme – here