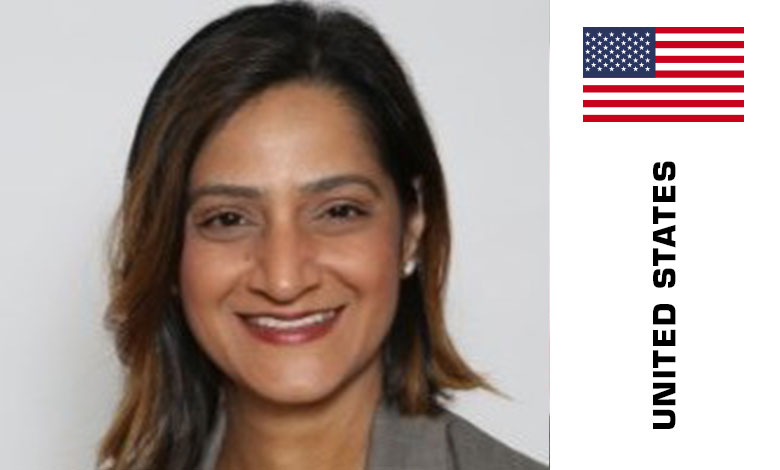 CEO & Founder, Women in Sustainable Innovation of Samrah Kazmi, USA
Samrah Kazmi, MBA, is an award-winning Innovation & Risk Consultant, named a Top Regtech Influencer by Onalytica. She is a Fintech Thought Leader and the Founder of "Women In Sustainable Innovation", a global community supporting and advocating sustainability and corporate governance in innovation and emerging technologies. She is also an advisor to Harvard Business Review. Her book on Disruption comes out next year.
Samrah has 25 years of experience on Wall Street and FinTech. She was part of the elite team that executed New York Stock Exchange's merger with ICE as well as GE Capital's "Project Hubble", the largest divestiture in corporate history. In addition to her background in economics and journalism, she holds certifications in Disruptive Strategy from Harvard, Digital Transformation from UC Berkeley, and Corporate Innovation and Fintech from MIT. Samrah is also an engaging keynote speaker who has presented at Bloomberg, Deloitte, SAS and GARP events. Her expertise has been featured in Risk & Compliance magazine, the Center For Financial Professionals newsletter and MTG. She offers Innovation training to C-level executives and helps organizations effectively manage change and disruption through Innovation. She has also conducted workshops for Marcus Evans, Risk.net and InfoPro.
Session: Fintech for Impact
Fintech's next phase will create a positive and sustainable impact across the economy, community and environment. The goal of the session is to provoke Fintechs to prioritize the "Sustainable Impact" agenda within by:
i) Identifying and amplifying the direct and indirect impacts that a Fintech can create,
ii) Exploring multiple business models that prioritize sustainability and impact without compromising profitability,
iii) Measuring impact through use of appropriate key performance indicators (KPIs),
iv) Driving the movement from within the organization, partnerships and the community.
Learning outcomes:
Learn to Identify the direct and indirect impact of Fintech business models on sustainability.

Learn about the different types of fintech business models that create a sustainable impact.

Learn to set KPIs for impact while moving away from vanity metrics.

Learn how Fintechs can drive positive and sustainable impact by engaging and broadening the stakeholder base.
Additional information and International Fintech & Digital Banking Innovation Conference programme – here