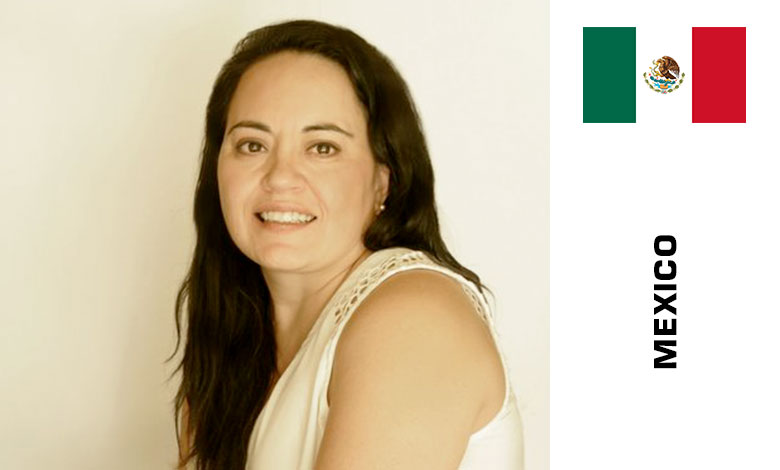 Community Partner Mexico at Fintech Connector, Mexico
Puente Negocios, Co-Founder
Fintech Connector, Business Partner México
Trident Exchange (TridentX), Board Advisor
More than 15 years of experience in Finance and Strategic Planning. She has held various managerial positions in the civil service, as well as in the country's private sector, in financial and administrative areas.
Represents the Fintech Connector company in Mexico, which is a platform with representation in 100 countries that connects executives, entrepreneurs, investors, and stakeholders in the fintech industry.
Co-Founder of the company Puente Negocios, a company that provides business consulting services between China and Mexico, especially in the industries referring to Fintech, HI-Tech, Tourism and Culture.
Advisor to the Governing Board of Trident Exchange (TridentX).
Participates in the IMEF, as of 2017, in the National Committees of Competitiveness, Entrepreneurship and Strategic Management. Professor of Master in Strategic Management at Tec Milenio.
She obtained his Bachelor's Degree in International Relations from the ITESM Campus Monterrey, has an MBA from EGADE Business School, Certification in Fintech and Future Trade from the Massachusetts Institute of Technology (MIT), Diploma in Executive Improvement in Analysis and Financial Planning from ITESM Campus Santa Fe, specialty in Innovation and International Competitiveness at Fudan University in China, Banking and Monetary Economics by Columbia University, Digital Coins by Nicosia University, Diploma in International Finance and European Banking at Franklin College in Switzerland, Digital Government Transformation (ITESM ), Specialty in Business Fundamentals (Wharton School), Global Entrepreneurship Initiative Mexico (University of Chicago Booth School of Business Polsky Center for Entrepreneurship and Innovation associated with EGADE Business School), Self Managing Leadership (Oxford Leadership Academy).
I participate in the research project of the Project "Chain Economics in Distribution Networks" for the Inter-American Development Bank (IDB). Mentor of the ITESM Entrepreneurial Challenge with Human Sense program. Judge & mentor in the global international startup and zero capital raising program Mass Challenge.
Currently, she has just received the 100 Women in Finance / CAIA 2020 Scholarship to obtain the designation of Chartered Alternative Investment Analyst Association (CAIA).
Session: Digital Transformation, Fintech and Social Inclusion in LATAM

Through digital transformation and financial inclusion to reduce poverty in Latin America
As through the implementation of digital transformation in the country, as well as financial inclusion, how it could help to break the inequality gap and gradually decrease the poverty that exists in this region, since there will be more possibilities of obtaining a major number of credits at lower cost, bigger mobilization of resources driven by lower shipping costs and efficiency in waiting time, major possibilities of finding investors around the world, among other benefits.
As a sample we will use the Kenyan company M-PESA and all the benefits it has provided in Africa. We will talk about the benefits that this type of application could bring in Latin America, current players and the opportunities that are visualized in the short and medium term.
Learning outcomes:
Fintech

Financial inclusion

Digital Transformation

Break inequality
Additional information and International Fintech & Digital Banking Innovation Conference programme – here