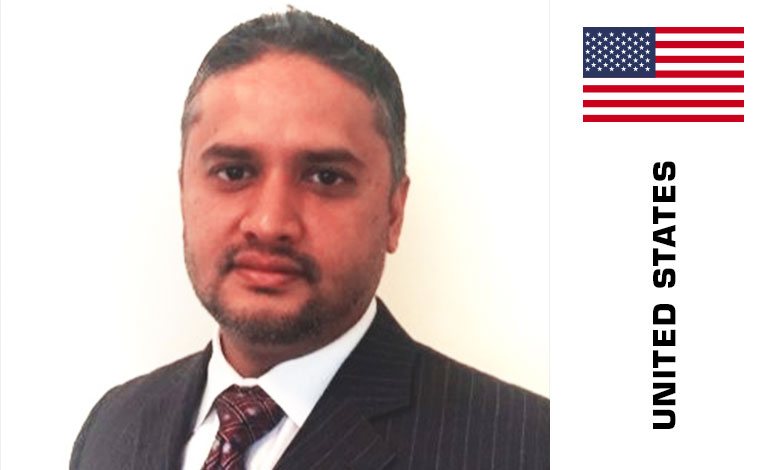 Founder & CEO at HEXANIKA INC, USA
HEXANIKA's vision and concept is the brainchild of its founder, Yogesh Pandit.
Yogesh has 20 years of experience in data technologies and financial services focused on business transformation and regulatory compliance. Yogesh as an entrepreneur started HEXANIKA with a focus on leveraging innovative technologies for business transformation to make processes effective and efficient. At HEXANIKA, the vision is to use innovative data driven technologies such as Artificial Intelligence (AI), Big Data and Cloud focused on building Simple Smart & Efficient products to solve for the complexities of data management and regulatory reporting. He has filed two patents.
Prior to HEXANIKA, Yogesh was a Senior Vice President at Citibank responsible for finance transformation strategy and change management. He also worked with Ernst & Young (EY) in New York in the Financial Services Strategy and Risk Advisory practices.
It was during his experiences working in these financial institutions that he realized that the process of data management, analytics and reporting is currently complex and could be simplified using innovative technology. That's when he reached out to Mak and HEXANIKA's creation began to take shape.
Session: Role of AI in Data Driven Banking Innovation

Meet the Tesla of Regtech; Succeed with Data
Discussion Topics:
How technology has taken on the mundane to allow us to focus on more meaningful jobs
Why banks of all sizes need to think of data as an asset
How to re-use data submitted for regulatory reporting for commercial outcomes
Bank executives have come to accept inefficiencies, expense and fines associated with Compliance as a cost of doing business. But why? Like many functions in practically every industry, technology allows creative thinkers to bring solutions to bear that improve our lives, at work or at home.
Learn how HEXANIKA helps banks greatly improve the end-to-end process of compliance and regulatory reporting starting at data aggregation through to reporting. Much like what Tesla has done for consumers in the automotive field,HEXANIKA uses Big Data, AI, machine learning and advanced technologies to bring banks the first and only end-to-end data management and regulatory reporting solution. Faster, better, cheaper with our Simple, Smart, and Efficient solution.
Learning Outcomes:
How HEXANIKA enables customers to get data from disparate sources quickly and easily with drag-and-drop

How regulatory reports can be fully automated and submitted without having to meet with the auditors

How you can reuse the same data for commercial outcomes
Additional information and International Fintech & Digital Banking Innovation Conference programme – here