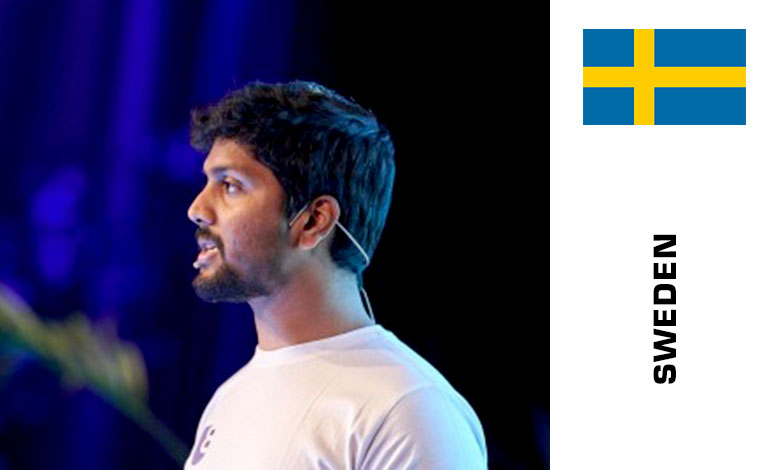 CEO & Founder of Unbaised, Sweden
A young entrepreneur challenging the implications of technology on the societies at large. In his current role as the CEO, he is driving the innovation of building ethical, transparent, and trustworthy AI solutions that help fight complex technical & societal challenges like Fake News, Mis-Information, Bias in AI, ML & BigData.
He has more than 5 years of professional experience working in both technical and leadership roles at companies like Ericsson and Volvo Cars. He is also currently serving as the Chairman for Swedish Blockchain Association and has been actively engaged in the global blockchain scene for the last 3 years.
Session: Enabling Trust & Transparency in AI using Blockchain Technology

Need for Trust & Transparency in AI and How it can be achieved
Oftentimes AI is referred to as a black-boxed solution and it is true in many scenarios but with the increasing concerns in regards to auditability & fairness, one has to start wondering how these black-boxed solutions can be more trustworthy and transparent. The other important thing in the AI industry is the growing importance of data, whether it is the mobility or banking or finance or customer-service sector. Data is essential to make algorithms more efficient and intelligent. There are new methodologies surfacing in the market but the data still remains the essential part when building a consumer-ready algorithm. The quality of an algorithm depends on the data it is trained upon. If your data is biased towards a certain entity, groups, religions, races, and other such socio-economic factors, then the algorithm comes with inherent bias.
During this talk, the speaker will present why and how we can enable trust and transparency in the AI development life-cycle while contributing towards fairness and customer confidence.
Learning outcomes:
Issues in the AI industry

Big Data Marketplaces

Trust, Transparency & Fairness in AI

Basics of Blockchain Technology
Additional information and International Crypto Finance & Blockchain Technologies Conference programme – here