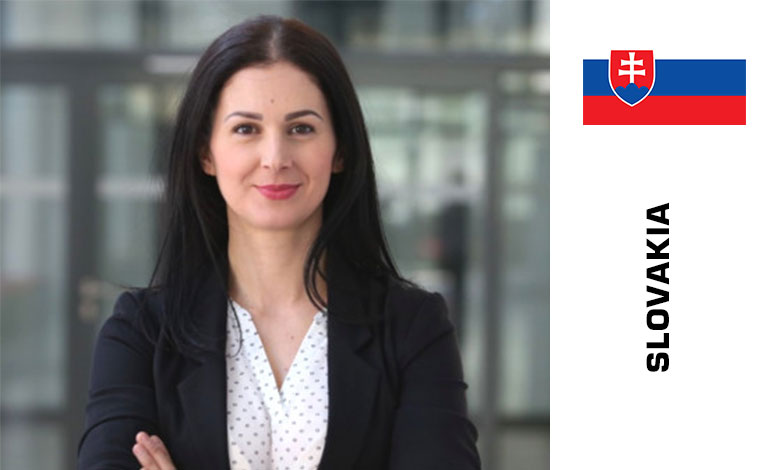 Cofounder of Sensoneo, Slovakia
Andrea BASILOVA | Co-Founder & Head of Business Development
Andrea takes care of Sensoneo's business development, builds and uncovers new business streams and strategic partnerships. Her goal is to make Sensoneo a strong brand recognized across the global smart waste management market. Her background in marketing and PR enables her to be the perfect advocate for the Sensoneo solution. Working on a solution with great potential for positive global change and a great business case behind it makes Sense a dream come true for her. Thanks to Sensoneo Andrea feels comfortable in many waste-related topics such as sustainability, the circular economy as well as smart cities and the internet of things.
Session: Current waste management practises are inefficient and based on personal opinions. According to World Bank

The COVID crisis exposed the weaknesses in the current waste management practices. Can we manage waste better? Smarter?
"….Poorly disposed waste has significant health and environmental impacts. The cost of addressing these impacts is many times higher than the cost of developing and operating simple, adequate waste management systems." (World Bank)
As nations and cities urbanize, develop economically, and grow in terms of population, the World Bank estimates that waste generation will increase from 2.01 billion tonnes in 2016 to 3.40 billion tonnes in 2050. Moreover, waste production will be greatly concentrated in cities as more and more people move to urban areas. We believe that with current practises, the cities are not able to manage such an amount of waste and a waste crisis is ahead of us.
The COVID crisis has exposed some of the inefficiencies in waste management practises and mainly the inability to quickly adjust to change in cities all over the world. This necessary and important service we all need has been under a lot of stress that could have been eliminated by deploying digital tools and improving the way we collect and manage waste.
So what drives the waste industry today and where is the future and how can smart waste technology help us get there?
Learning outcomes:
Future trends in waste collection

Benefits for cities

Benefits for waste collectors

Benefits for us – citizens
Additional information and programme of International Conference on Smart Cities, Smart Infrastructures and Smart Buildings – here