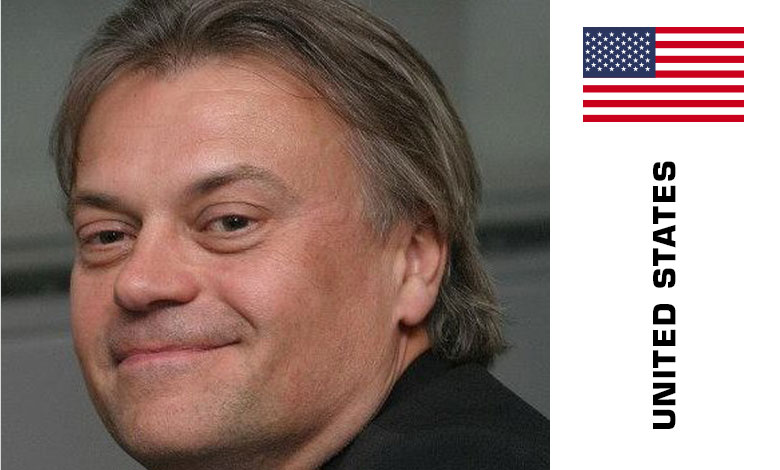 Executive Director at Center for Smart Building Technology, USA
Frank Mruk is an architect, artist and strategist. His research explores the nature of strategy in the creative pursuit of competitive advantage and innovation. He is the executive director of the New York Center for Strategic Innovation and the Boston Center for Smart Building Technology. He was educated at Pratt Institute, Pace University and at the University of Oxford. He has taught at the School of Visual Arts, the Rhode Island School of Design, Roger Williams University, the Parsons School of Design, New York University, and at the New York Institute of Technology where he served as associate dean for the School of Architecture and Design and has been a visiting critic at the WE School, the United Nations, Oxford Brooks University, the University of Chile, the Fashion Institute of Technology, Columbia University and at Yale University.
Frank studied with Lebbeus Woods and Raimund Abraham. He also worked for Cuban cinematographer Nestor Almendros during the filming of Heartburn with Meryl Streep and Jack Nicholson. He spent 10 years working on Wall Street for Maurice Greenberg at American International Group and later at Morgan Stanley, and in professional practice for the Aga Kahn (AKAA) winning Architect Emre Arolat and earlier for William Breger, past Dean of the New York School of Interior Design. He has consulted for the Rhode Island Office of Innovation, Apple Computer and has served on the board of the American Institute of Architects, the Association for Strategic Planning, and Habitats for Music. Frank was elevated to Fellowship in both the Strategic Planning Society and the American Institute of Architects. He has been a frequent lecturer on the topics of strategy and innovation. He co-authored two of the world's largest and most influential standards for Strategic Management and Strategic Planning, the Association for Strategic Planning's Strategic Planning and Strategic Management Body of Knowledge and its Certification Exam Study Guide and the Institute for Management Accounting's Certified in Strategy and Competitive Analysis program.
He has been a vocal contributor to numerous efforts focused on the rethinking of suburbia, the profession and on issues of design practice. Mruk is also known for his efforts on transforming the built environment via competitions, sustainability and resiliency efforts, and international urban interventions, including representing the U.S. at two major interdesigns: Sweden's City Move in 2009 and Mumbai's Humanizing the Metropolis in 2014. In 2015-2016, he worked on the restoration of Le Corbusier's Villa Stein outside of Paris with Judith Dimaio and NYIT students, assisting Pierre Antoine Gaiter, Chief Architect for the Monuments of France. He has been an organizer, contributor and speaker at numerous events: TEDx, DESIGNxRI, NYCxDESIGN,TEDxNYIT, TEDxFallRiver, and the TED Global Oxford conference in 2009.
Session: Climate change COVID-19 Social unrest: A timely opportunity for alignment and progress

Inspections of disruption, opportunity or black hole
Our world is on the cusp of a tipping point and the global economy urgently needs to decarbonize to avert the worst impacts of climate change. New technologies have and will continue to be critical in addressing this crisis, however, these technologies will only be as effective as the workforce tasked with designing, installing and operating them. Large portions of the incumbent workforce began their careers before the last two decades of rapid technological advances in building sciences, and women and people of color are underrepresented in this workforce. Young people interested in addressing climate change do not always see the connection to a career in the building trades or recognize the opportunity for good paying jobs and career growth in this field. Existing training tends to focus too much on the "what" of energy efficiency through proprietary and vendor-specific instructions, and very little on the "why" and "how" of energy efficiency developed through a holistic understanding of a building as a collection of interrelated systems. A lack of interdisciplinary training and education continues to prevent full realization of energy savings. The existing paradigm of trades-specialization, while important for things like licensures, does not equip workers with the full range of knowledge required to design, build, and operate the 21st century built environment. Recognizing these challenges and opportunities, a wide range of stakeholders including employers, energy efficiency program administrators, community colleges, and local governments, are collaborating to create a new occupational ecosystem for clean energy workers of the future. Workforce development provides economic opportunity to historically disadvantaged communities while also solving a critical need in the fight against climate change. This multifaceted approach to addressing the clean energy labor shortage in Boston will contribute to solving the information, knowledge and equity gaps in the skilled trades. While this approach may not be directly replicable in every region, there are lessons-learned that can help inform similar collaborations nationally. The needs of the energy efficiency workforce will almost certainly evolve as technologies and strategies change over time, but the collaborative framework developed in Boston can serve as a model for one way to build a diverse clean energy workforce of the future.
Learning outcomes:
In this session, participants will be able to discuss alignment strategies for economic development, workforce development, and climate change.

In this session, participants will be able to describe the best practice strategies used to deal with climate change in Boston.

In this session, participants will be able to discuss synergistic place making opportunities.

In this session, participants will be able to identify new collaboration opportunities for smart cities.
Additional information and programme of International Conference on Smart Cities, Smart Infrastructures and Smart Buildings – here