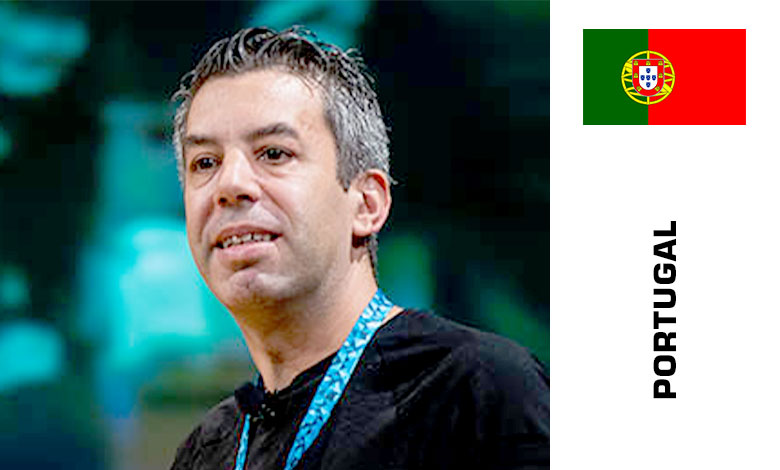 Co-Founder at Zoom Global Smart Cities Association, Portugal
Journalist and Communication Expert, Miracle Aligner, Creative and Visionary Strategist and Deep Thinker.
Co-Founder of ZOOM GLOBAL SMART CITIES ASSOCIATION, a 'gnostic' platform with heart and soul for the future, Co-Founder of SMART CITIES PORTUGAL CLUSTER.
International Speaker and Contributor, Chair and Coordinator of numerous events around the world and specialized content platforms (Magazines, Portals, Blogs, etc.).
Working with Cities, Universities and Private Corporations to develop roadmaps and strategies for Smart Cities, Smart Regions, Smart Tourism.
First awarded with the prize of Personality of the Year Smart Cities Live 2015 (Portugal), awarded for the first time within the frame of the Green Business Week, an initiative of the AIP Foundation.
Winner of THE PEOPLE'S CHOICE AWARD 1st edition 2018, an initiative from "Smart to Future" (Uk's Global Smart Cities event).
Session: Smart Cities and Investment

Smart Cities: It's time to stop showing and start building
After years of talking and promoting smart cities, why aren't we there yet? Maybe because the reality of our cities is far more complex than expected.
The smart city is not a product anymore, it has turned into philosophy and this is the moment to rethink some approaches.
Citizens, businesses, and administrations have now the chance to start working together for a much better city, efficient, sustainable, open and tolerant, creative and with opportunities for all.
Learning Outcomes:
Become aware of Smart City Philosophy

find ways to fund city projects

Attract talent and fight brain drain

implement PPP and accessible technology for the smart city projects
Additional information and International Conference on Smart Cities, Smart Infrastructures and Smart Buildings programme – here