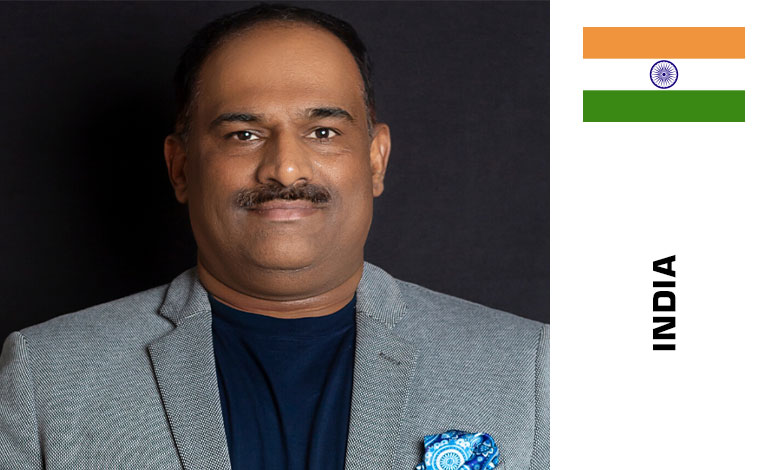 Founder of Art of Working, India
Atul Holkar is a SeniorSupply Chain professional and the founder of 'Art of Working'
Has more than with 30 years of documented success, has been associated with large MNCs like Pepsico, Royal FrieslandCampina, Reliance Retail, J Mart and RJ Corp, besides being an army veteran of the Logistics Corp. he also supports working professionals in developing and managing their career through 'Art of working'.
Atul is a respected alumnus of Indian School of Business Hyderabad, Indian Institute of Management Calcutta and accredited professional from Massachusetts Institute of Technology, Boston He is also a certified professional from the Kellogg School of Management, Chicago, University of California, Berkley and Indian Institute of Technology Delhi.
He was awarded 'The Chief Supply Chain Officer for the Year' by NASCOM in 2019. He is also the recipient of 'Achievement in Continuous Improvement Award' by Asia Manufacturing Supply Chain in 2013. He has twice been a recipient 'Chief of the Army Staff Commendation Card' of the Indian Army and is a Gold Medallist from Indian Oil Corporation Training Institute, Mumbai.
Session: The industries were already in transformation with Industry 4.0 and the Corona pandemic has telescoped the transformation time to half. Are the supply chain leaders ready to face the new challenges?

Next Generation of Supply Chain Leaders
The world is transforming fast, indeed, very fast. The impact of COVID 19 has reduced the transformation period to Industry 4.0 from a decade to just five years. New business models, disruptive technologies and changing global supply chains are the new normal.
A workforce—Generation X, Y, or Z – which has very different views of what constitutes leadership, and acceptable working practices. A competitive paradigm that forces business leaders to deliver results today, while simultaneously building a future-proof business for tomorrow. Besides, a value-creation orientation, which demands a supply chain that can do and give far more than merely low-cost logistics. Most of the supply chain leaders are unable to cope up with these changes.
New leadership traits and behaviours are required to meet these new challenges and deliver across the Next Generation of Supply Chains. This presentation will highlight the changing role of supply chain leaders and suggests a revised set of skills and leadership behaviours that are required to secure success.
Learning outcomes:
Understanding the changing paradigm in supply chain

Getting ready to accept and orchestrate with change

New Leadership behaviour and skills required for the change

Create your career Google Map to success
Additional information and International Conference on Supply Chain Management & Fulfillment Solutions programme – here