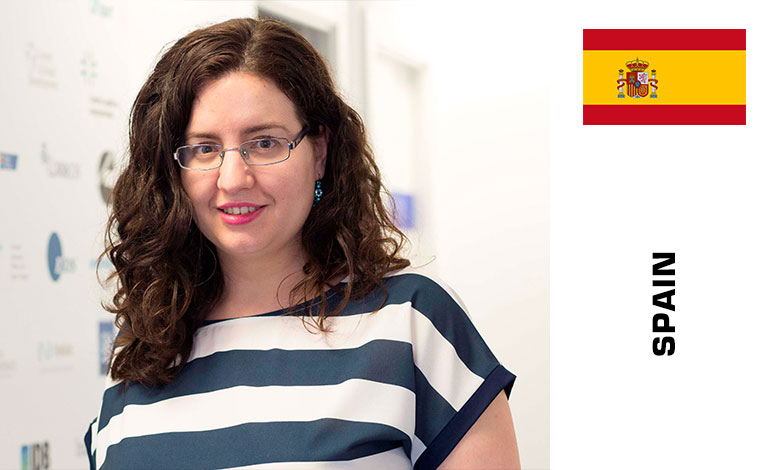 Director of Research at Zaragoza Logistics Center, Spain
Carolina Ciprés is Director of Research at Zaragoza Logistics Center, where she contributes to the definition of the center strategy, identifying, among others, synergies in terms of collaboration in research/education. She is a graduate from the MIT-Zaragoza International Logistics Program with a Master of Engineering in Logistics and Supply Chain Management. She also holds an MSc degree in Chemical Engineering by University of Zaragoza (Spain). Prior to joining ZLC she worked in industrial companies from different areas such as plastic manufacturing, foodstuff, ICT and environmental engineering. She has participated in R&D projects on a national and European level in the fields of supply chain security and risk management, logistics clusters, urban mobility and new trends impacting on the supply chain.
Session: Physical Internet

From Digital to Physical Internet: A Seamless Future for Logistics?
The Physical Internet aims to transform the way that goods are handled, transported, stored, packaged and used across the supply chain by applying concepts from internet data to real world shipping processes. The goal is to achieve seamless, frictionless freight. PI has become a key element to achieve the vision of ALICE, the European technology platform in logistics, established to develop a strategy for research and innovation in logistics and supply chain management innovation across Europe.
Learning outcomes:
Understand the Physical Internet concept and challenges to turn vision into reality

Raise awareness on required business and governance models, barriers and triggers for implementation and future steps to gain endorsement and realisation
Additional information and International Conference on Supply Chain Management & Fulfillment Solutions programme – here