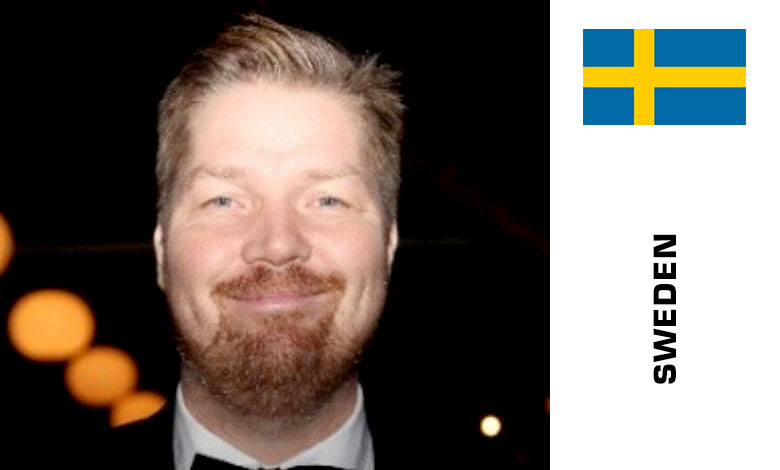 Logistics manager / Management consultant at Baris AB, Sweden
Jan 2015 – 2018 LEMAN AB Senior logistics manager
Responsible for sales of the 3PL services in Sweden. In charge of implementing new procedures in order to increase efficiency in the daily operation. Key account for existing customers and managing continuous improvement programs between customers and the company.
Jun 2013 – Dec 2014 Dan Cargo AB Logistics manager/Site manager
Logistics manager at Dan Cargo in charge of 12000 m2 warehouse, full budget responsibility and manager of 40 staff. Responsible for business development for new customers and key account manager for existing customers.
➢ Project management: set up satellite warehouse operation on behalf of customer
➢ Increasing production
➢ Implementing lean project: to cut waste out daily operation
➢ Identifying a new customer portfolio: using my LinkedIn network to get to the right decision makers.
➢ Using LinkedIn as a marketing tool for Dan Cargo
Achievements:
➢ Improving pick and pack operation by more than 200% in 6 months
➢ Less use of plastic for outgoing pallets by 60%
➢ Increased the customer base by 16%
➢ Implementing a greener profile by changing energy consumption to renewable sources.
Jun 2008 – May 2013 Remeka AB
Supply Chain consultant
Supply Chain Management with special focus on continuous improvement projects, such as relocating warehouse within Europe, optimizing client's distribution network and freight cost awareness. Consulting customer freight management, tenders and choosing the most suitable supplier.
• Project management; lead project on behalf of customer, involving stakeholders in the project.
• Improving customers' freight structure.
• Assisting customer to choose environmental friendly freight
My goal for my clients:
➢ ➢ ➢
Increase profit by decreasing costs
Take the worry and guesswork out of finding the best logistic solutions for your company.
Reduce the complexity of multiple transport and logistics transitions, known labor issues, and dead times.
Achievements
➢ In my role as SCM consultant I have achieved reduced freight cost for Coca-Cola and Jysk within Europe by 32% equal to 200.000 € with the benefit of reducing CO2 emission by 40.000 kg per year.
➢ Mapping and redesigning a flow of goods from supplier to harbor as a consolidation project, resulted in a 7% cost reduction in freight.
➢ Helping various size importer( FCMG) reducing their import cost by 5 – 15%
➢ Owner of the 6th largest Supply Chain Management group on LinkedIn with 6300 members.
➢ Involved in intermodal transport between Italy and Sweden, by choosing train transport, result in 34% lower freight cost per load (Green Cargo/Innnes)
Session: Digitalization of Logistics

How logistics can be digitalized with changes in behaviour
From my experience I will discuss the different IT platforms available and why they are not used as frequently as they should be.
With the situation that Covid-19 has brought the world companies needs to change their behaviour of working and thus use more frequently
IT platforms that can help them do their logistics smarter, faster, more transparency and more efficient.
Learning outcomes:
Choosing the correct platform for you needs

Why companies are not using IT platforms
Additional information and International Conference on Supply Chain Management & Fulfillment Solutions programme – here