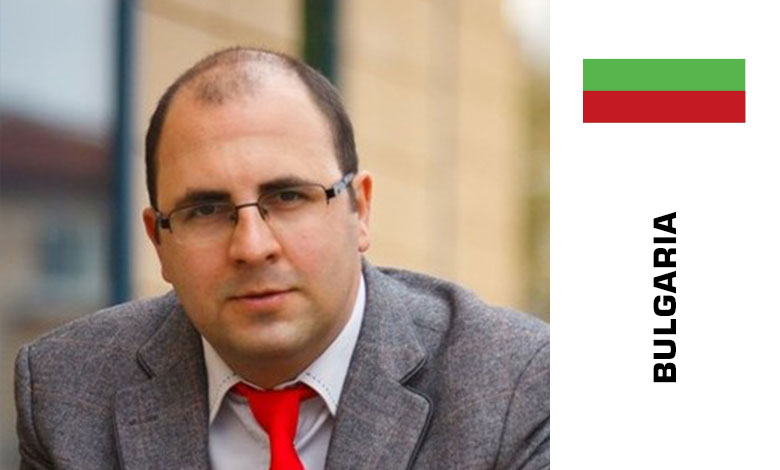 Country Manager of Mediapost Hit Mail Bulgaria Ltd., Bulgaria
Hristo Radichev has degrees in Sociology and International Relations from Sofia University. He started his professional career in GfK Bulgaria where he analyzed the promotional activities and consumer habits of the FMCG market.
In 2007 he joined Reader's Digest as Internet Manager. He was responsible for the digital campaigns in Bulgaria, Bosnia and Herzegovina, Croatia, Slovenia and Serbia. He co-developed some of the most successful eDM (electronic Direct Mail) projects of the company worldwide.
Since 2010 Hristo has been the Country Manager of Mediapost Hit Mail – a specialized direct and digital marketing agency, part of the French group La Poste. The agency grew by 2020% since then. Today its team is running projects for various clients in 9 countries in Europe.
In 2016 Mediapost Hit Mail co-launched Balkan eCommerce. The project is a one-stop shop for all services related to e-commerce and helps companies or startups to start selling online in other countries. The current coverage of Balkan eCommerce includes 10 countries: Bulgaria, Greece, Romania, Czech Republic and Slovakia, Hungary, France, Spain, Portugal and UAE. In 2019 Italy and Poland will join the list.
Hristo's main areas of interest are global e-commerce, marketing automation and email marketing. He was speaking in many events, seminars and workshops in Bulgaria, Greece, Romania and Spain.
Session: Email Automation for e-Commerce

Commonsense Email Automation for e-Commerce: Good Practices to Increase Your Revenue
How to increase the revenue of your online store by applying commonsense and rather simple automation rules for your email communication. Join us for this short talk in order to see good and bad examples from all around the world. Do not repeat the common mistakes other ecommerce owners are making!
Learning outcomes:
How to apply commonsense to your email communication?

How email automation works?

What common mistakes can you avoid?

How to set simple automation rules – and profit from them!
Additional information and International eCommerce & Omnichannel Transformation Conference programme – here