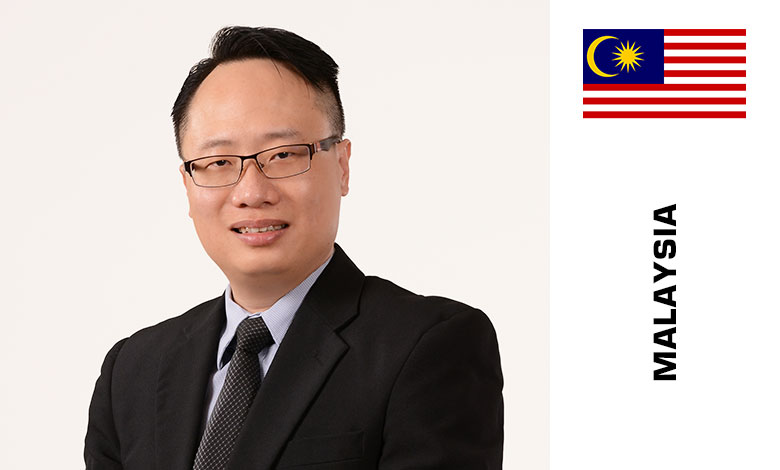 Chairman at MiyoTA, Malaysia
With 20 years of experience in Test & Measurement, software development / simulation / design tools, Industrial Automation & IoT (Internet of Things), James held various technical roles as Applications Engineer & later Field Support Engineer at National Instruments & Agilent Technologies. During his career, James had conducted various technical training, workshops and appeared as speaker at conferences such as TEDx. He is the founder & principal consultant for IoT Labs – an IoT consultancy & integration services firm. James is also the current president of MyIoTA (Malaysia Internet-of-Things Association), which was established in 2016 to drive the growth of the IoT ecosystem in the region, and to promote IoT applications as solutions to problems by both enterprises and the public at large. MyIoTA is a permanent member of the National 5G Taskforce Working Group, contributor to the National Industry 4.0 Policy Framework, and a member of the National eCommerce Roadmap Technology Adoption.
Session:  IoT, AI & 5G Amalgamation

IoT Empowering 5G & AI Applications
The Fourth Industrial Revolution leverage of the great speed & depth of many emerging technologies coming together. With IoT, we can connect, collect & communicate with "things". With AI, we can analyze, learn & automate the massive amount of data collected through IoT. With 5G providing the global connectivity, bandwidth & low level latency needed to achieve high performance requirements needed to make accurate & fast control be it in autonomous vehicles, smart manufacturing, healthcare & digital logistics.
Learning Outcomes:
 IoT definition

5G Connected World

 Industry 4.0 vs Fourth Industrial Revolution
Additional information and Smart Industry & Digital Factory Technology Conference programme – here