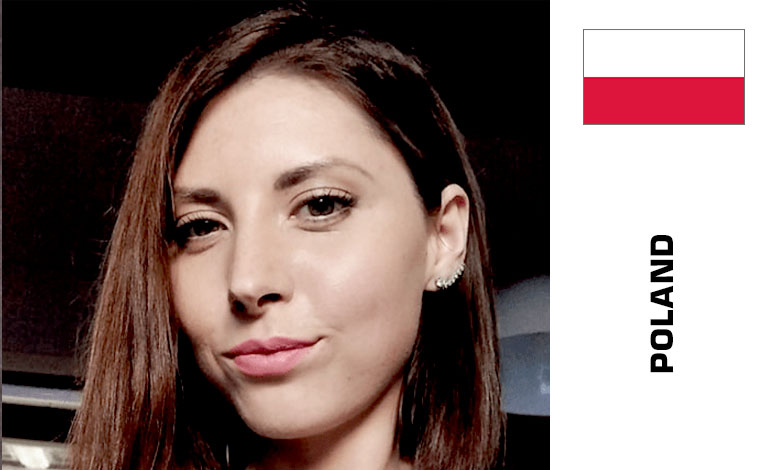 Digital Marketing Consultant & Content Manager at Fireart Studio, Poland
Dana Kachan is a Digital Marketing Consultant, Author, and Content Creator at Fireart Studio. With extensive expertise in implementing B2B & B2C marketing for startups & enterprises in the USA, Singapore, and Europe, Dana helps brands develop customer-oriented and empathy-driven Content Marketing, Social Media Marketing, and CX Marketing strategies.
Her professional expertise spans Product Marketing, SaaS Marketing, Startup Marketing, PR & Advertising, and Team Leading. Dana contributed to leading business & tech media outlets like Yahoo News Singapore, ReadWrite, CreativeBloq, Business2Community, etc. She is also a Co-Author of the book "Business-Driven Digital Product Design." Dana is recognized as the Top Product Design Writer by Medium and The Contributor of The Year by HackerNoon.
Session: Animated Video Storytelling as a Powerful Digital Marketing Practice in the Digital Era

The Power of Emotions: Animated Video Storytelling in Digital Marketing
Customer trust, love & loyalty – these are key factors influencing business success in times of economic uncertainty. Animated videos can help brands earn them by interacting with customers at the level of emotions and social instincts.
Animated video storytelling is a top practice that still helps businesses across different industries build human connections with their customers during the sunrise of new digital innovations and products. Here I'm going to share my experience-backed insights & tips on how startups, SMBs, and enterprises can leverage the power of animated video storytelling for their success.
Learning outcomes:
Learn how animated videos help build trust with customers

.

Discover secrets on using animated videos in a sales & marketing funnel.

Explore video-storytelling practices that brought success to top brands

.

Learn how we implemented it for startups and big brands like Google & Atlassian
Additional information and Video & Social Media Marketing International Conference programme – here