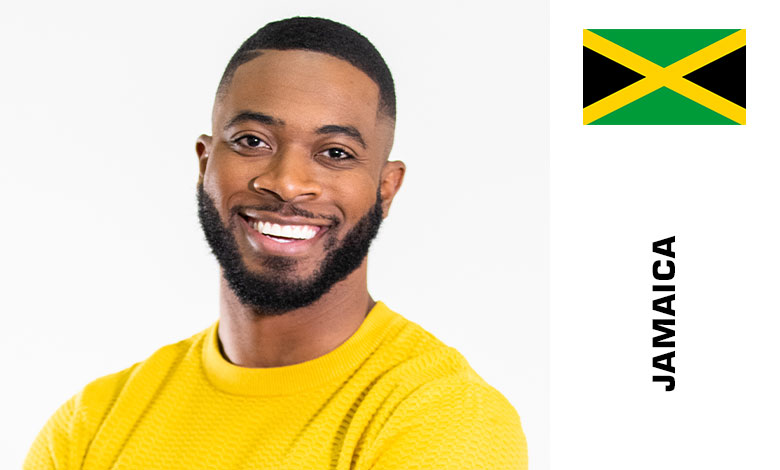 Digital Marketing Strategist at The Corporate Eccentric, Jamaica
Joel is recognized as a creative and eccentric youth leader, who promotes the need for persons to live the best versions of themselves in the corporate world. He started his early days in Marketing as an intern and now leads all digital marketing initiatives in 10 countries – under Yello Media Group (the Caribbean's largest directory publishers).
Joel specializes in Social Media Marketing, with a heavy focus on strategy, analytics, campaign development and creative direction – for which he received YMG's CEO Award.
Joel completed his Bachelor of Arts Degree in Journalism at the Caribbean Institute of Media and Communication (CARIMAC), UWI MONA and recently graduated with his Master of Science Degree in Marketing & Data Analytics.
He is the recipient of the Andray Blatche Leadership Award and was appointed to serve as Ambassador under the Governor-General's I Believe Initiative. He's also the head volunteer for the RuJohn Foundation, a charity organisation based in Florida, that does outreach projects across Jamaica and the United States.
Session: Social Media Strategy for Companies With Multiple Locations

Social Media Strategy for Companies With Multiple Locations
The value proposition in this session is to share the innovative ways brands can save on spend, while executing social media campaigns in their markets. Some approaches can require global promotions that are targeted to all-markets, while others may need a more local approach. The power is in knowing when and what to strategize.
Learning outcomes:
In this session, attendees will grasp the concept of understanding the importance of cultural nuances in their marketing efforts.

In this session, participants will learn to align campaign objectives with the intended target audience.

In this session, attendees will learn how to select the right channel, when crafting an overarching brand vision, to ultimately serve the local arms of their business.

In this session, attendees will see how multi-local brands are doing it right.
Additional information and Video & Social Media Marketing International Conference programme – here