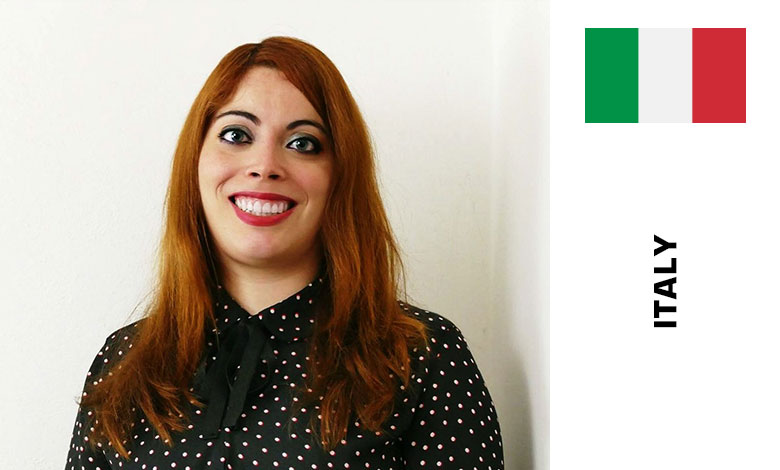 Social media consultant & Brand strategist, Freelance, Italy
I am a social media consultant, brand strategist and keynote speaker with over 10 years experience in digital marketing. I help companies and brands to successfully create and develop integrated strategies to differentiate from competitors and to achieve their marketing goals through social media.
I love working with people and share my knowledge: I've been a speaker and trainer in more than 150 events, both for corporate and institutional clients, and I host and take part in digital workshops and webinars also in partnership with Hootsuite, Talkwalker and Semrush.
Passionate about Visual storytelling and Visual marketing, in 2014 I created the "Visual storytelling Day" event, the first Italian summit dedicated to visual marketing, storytelling and branding strategy, with more than 1000 participants over the years. I also founded the related Facebook community "Visual Storytelling Italia" where everyday I share my views and the latest news on visual marketing, brand positioning and visual strategies and interact with more than 14k active members.
Session: Visual content marketing with Pinterest | Social media session.

How to create a Visual content marketing strategy with Pinterest.
Pinterest is a useful resource for businesses and customers. With the increasing importance of visual content in the online communication, Pinterest is becoming increasingly important in any well-rounded marketing plan. During the live session we'll learn how to create a visual content marketing strategy using Pinterest to tell our brand's story, peak consumer interest, create a strong community and get engagement to a higher level.
Learning outcomes:
How to create a Visual content marketing strategy.

How to optimize their Pinterest account to increase visibility (both on Google and Pinterest).

How to create the perfect visual content that your customers want.

How to get more traffic and sales with Pinterest.
Additional information and Video & Social Media Marketing International Conference programme – here