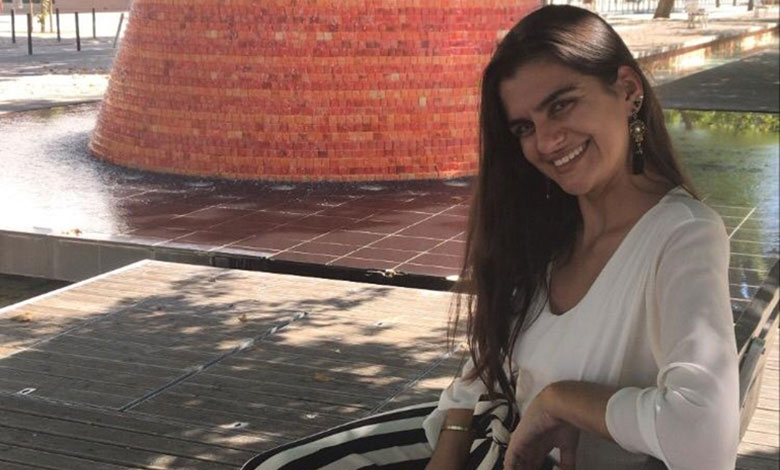 Ms. Galamba, please tell our readers more about yourself?
I'm an archaeologist that focuses on military and maritime heritage, especially from the early modern age or the "age of discovery". It is the best period in history to work, in my opinion! I work in the metropolitan area of Lisbon in Portugal, and I collaborate with many companies and national entities, with a special attention to modernize archaeology, not only to digitize it, but to find new ways of perceiving archaeology and how to communicate it. 
In your opinion, how did archaeology evolve in the last few years?
We discover something new every day. Not only in Portugal, but in Europe and in all other continents. The more we dig, the more history we uncover, not only at a local level, but at a national and world level. In the last decade we saw an increase of the use of technology. Young archaeologists somehow understand better the needs of the future archaeology and how we must adapt to a world in constant change. We know for a fact that it is impossible to preserve everything in its place of origin, because so many factors like conflicts, climate change, construction work and agricultural practices make it impossible. A lot of heritage is going to be lost. At least physically. With the pandemic the archaeological community saw the digitization of cultural heritage as a way to preserve vestiges for a longer period of time. 
How do technology innovations help researcher and archaeologists?
Archaeology is a destructive science. When we dig, we need to be extremely cautious to make sure everything is recorded correctly. When all those layers of dirt are removed, there is no turning back. Archaeology is a science with a clear disadvantage: we cannot implement the method of repetition. That leaves us with a bigger problem. Let's say in 10 years from now, I want to investigate a certain place that does not exist anymore due to being demolished to construct a hotel. I believe that place deserves a new investigation, a newer perspective. And when I see the records and the reports, I don't understand anything due to poor recording and storage conditions. Unfortunately, I am not joking, this has happened several times. I cannot dig that place again, as it does not exist anymore. History and debate are lost. The use of photogrammetry and 3D models is the biggest help we can have. If not all, but a lot of places that are endangered can be recorded with these resources, so we can have another chance at being able to see and be in those places and giving them a new perspective and open a new debate. 
In your opinion, what is the most efficient way to increase the overall interest in cultural heritage preservation?
The most efficient way to increase interest in cultural heritage is by communicating it. The way that archaeology has been perceived and communicated so far is not the best example. It seems there is still a barrier between archaeologists and another barrier between archaeologists and the public. Sometimes, as an archaeologist, I cannot access certain information, as some archaeologists monopolize information. This problem is even more evident when the public cannot access the information and projects about their own cultural heritage and history. Archaeologists work for the people. The community has the right to know what is being done about their own heritage. If the community understands the value of their heritage, its history, meaning and importance, they will protect it. And in turn, companies that are operated by those same people will be more conscious about preserving cultural heritage. We need more and better platforms for divulgation, debates and dialoguing with between the public and the scientific community. Intellectual accessibility needs to be promoted. 
Can you give us examples of technology methods that you implemented in your work?
It all started when I was still in the second year of my bachelor's degree in archaeology. I was an intern excavating in a 14th century battlefield in the Center of Portugal. Me and some of my friends tried to implement photogrammetry to record the structures of the battle. We truly didn't know if we were doing everything correctly, so we spent our evenings searching the internet and watching tutorials on YouTube till we got everything right. There weren't many articles about the use of this technology in Portuguese archaeology back then. And it wasn't that long ago, it was in the summer of 2018. 
I started to implement the use of photogrammetry and 3D models in my work at the end of 2019. My master's degree dissertation in archaeology has a huge focus on the use of photogrammetry and laser scan in the recording and interpretation of monuments. In 2020, when I was working with a company in Lisbon, we had many wood structures and boats of the 17th to 18th century that needed to be recorded in the best way possible, so we used photogrammetry and 3D Models. Many artifacts are no longer drawn by hand and are later scanned so we can have it online. We now scan the artifact, and a computer draws it. This year, I submitted a project about digitizing the cultural heritage of an entire city and have it available for the public and scientists along with other technical information and documents. It awaits approval!