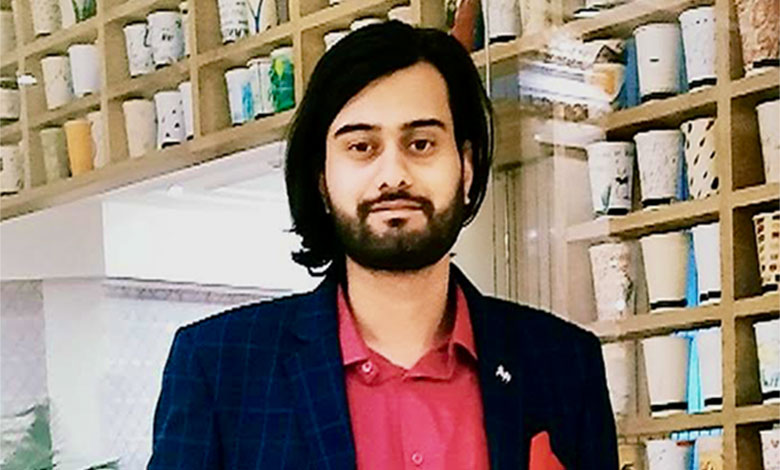 Mr. Dev, please tell our reader more about yourself, your future goals, and your professional background
I'm a Serial Entrepreneur and Cybersecurity Researcher recognized by many prominent institutions. I have always been driven towards nurturing concepts into evolving solutions from scratch, harnessing the power of tech & innovation. 
I have a constructive experience of 7+ years in multiple verticals of IT security & Threat Intelligence, working through various startups, Fortune 500 companies, Government & Law Enforcement agencies as a Security Advisor. Besides, my expertise lies in conceptualizing the Cloud & Security architecture across different unicorns as a Security Researcher & Sr. IT Consultant, along with spearheading the Product Development team for the past 5 years. 
As a security professional, I have been certified as OSCP, followed by several other certifications, which gives me an edge over my professional endeavors with a team−leading effort by leveraging the proliferation of industry expertise in leading technology stacks & toolsets. I am a curative thinker with remarkable organizing & management skills and firmly believe in the First Principle of Thinking: "Always Think Out of the Box." 
In terms of my future goals, I'm currently positioning my venture globally by becoming the leader in the application security domain. 
Would you describe some new trends in cybersecurity and the protection of data online?
Cybersecurity is indeed a rapidly advancing sector every passing year. The newly evolved concepts are getting adopted from data breaches to incapacitating cyber attacks. 
While remote working culture has become a prominent trend during the pandemic, so does the underlying risk. However, cloud infrastructure has often been a viable target of ransomware attacks rising exponentially since last year, with additional advances continuing at peak. 
This also brings data security concerns without any strict data privacy discipline, especially when perimeter−based network security is almost obsolete, policies like BYOD & accessing the workspace through off−premise networks becoming the reason for compromise. On top of everything, social engineering is known to be the first point of defining the potential attack victims getting smarter in its techniques with the incorporation of artificial intelligence. And same goes for phishing attacks, supply chain attacks going as a renewed trend across cyberspace. However, adopting the zero−trust model is no longer optional; likewise, multi−factor authentication with upgraded features, effective military−grade encryption cross−board, cloud security infrastructure, familiarizing with cybersecurity awareness & best practices should always remain imperative at any means. 
As the world constantly evolves, so does the threat landscape getting more sophisticated, raising the insatiable demand for the resilience of security initiatives. Building the security culture with the right tools and making security a part of an organization's DNA is a clear way ahead. 
How do you think cybersecurity will develop in the next few years?
Cybersecurity is meant to be developed dramatically in the upcoming years; at least, we can observe the dynamic trends. The trajectory of cybersecurity has been subject to steady advancements, becoming the reason for evolving threat landscape and improved attacking techniques. However, it has been strategically pushing to redevelop the existing cyber technologies in order to be more proactive, resilient, robust, and adaptive in any given security incidents. 
How do you see yourself in 5 years?
In the next 5 years, I visualize myself being the top cyberpreneur from India, positioning our product across the global market, and becoming leaders in the application security domain. 
What is a piece of advice you would give to our readers who want to pursue a career in the field?
Technology has always been an overwhelming paradigm to many of us, and Cybersecurity has arguably become the backbone of it. The domain has been actively expanding in recent years with newer discoveries and evolution at par, including so many verticals to work on. However, on the surface, it may appear to be a lucrative career option for tomorrow though one can hardly assess the actual depth from inside. I may or may not say it's pretty complicated or challenging to get into as that solely depends upon your perspective, imagination, motive, and background from where you belong, along with the acquired skill sets and technical understanding you possess at your disposal.  
So, career advice in that term can indeed vary in nature depending upon your requirements. However, it is also significant to be aware that presently, with increasing severity and frequency of ongoing cyberattacks has also increased the overall demands with an abundance of opportunities and options to choose from for bridging the skill gaps has become imperative through pursuing it as a career option, unlike any other field.