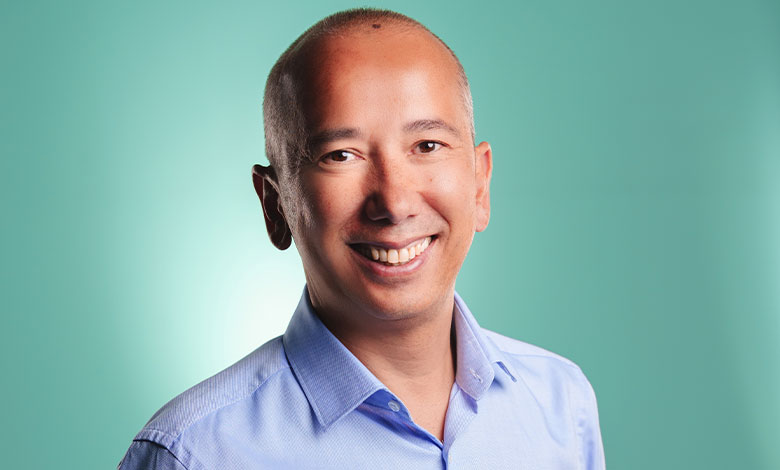 We had a wonderful interview with the executive director of Hewlett-Packard Enterprise in Bulgaria – Iravan Hira. We talked about the values of the company, the set goals, work and employee ethics, and how they overcome obstacles.
Iravan Hira is the CEO of Hewlett Packard Enterprise, operated by Selectium.
Prior to that, he held the positions of General Manager of Hewlett-Packard Enterprise for Bulgaria (HPE) and Hewlett-Packard Global Delivery Bulgaria Center.
He has been working in HP since the company entered the country in 1998, holding various commercial and management positions.
For high professional achievements, he was twice awarded membership in the "Winners' Club" of HP.
On what new innovative project does the company work at the moment?
In the digital era, data is a priority resource and our goal is to help the business to fully expand its potential via technologies. Our business strategy includes focus on high technological companies in certain fields. For example, in 2019 we acquired the world leader for supercomputers "Cray" which brought us to a leading position on the high-performance computing market. We also added the software company "MapR" to our portfolio which as a result introduced a platform for data storage based on AI and data analysis with a different origin. Another project of ours is "HPE Superdome Flex" which helps a german company in big biological data management with a purpose for creating productive food culture. In the food industry, this is extremely important for maximizing yields and sustainable food production. I give an example from the manufacturing with a client who wanted from us to develop a machine learning solution in his factory for system error prevention so the quality of the production won't be affected. The system, we develop for him, analyze data form 15 million images of products every day to avoid systemic failure or defective products. This is just a small part of the examples in which we use data sets to improve efficiency and reduce the harmful impact on the environment.
Innovations make organizations more efficient, effective and more competitive which is our goal. I am proud of our accomplishments in the direction of making a better change in people's lives. I have the honor to be an executive director of a company that constantly seeks answers to the questions on how to change the present in the name of a better future, how to permanently add value to what we do. In this direction also are edge-to-cloud platform solutions that we develop and deliver to our clients – all in the form of service.
How Hewlett-Packard progressed through the year and what are the strategic plans for the future, as we witness big changes are coming up to which every business will need to adapt?
We, at HPE, believe that we are entering a new technological era: The Age of Insight, found on effective solutions based on processing and analysis data sets of information. The constantly increasing amount of data will reach new dimensions. Our vision will change for every call, every sensor, every smartphone – everything and everyone turns into information uploaded in a cloud. Now, everything can be connected and bring better experience in stores, hotels, amusement park, creating more intuitive products and services for which we can only dream about.
Now every working process can happen quicker with the supercomputing help build for that. No matter the information and application of your business, it will be faster, more available, and protected, gathering everything in one place.
Without a doubt, this era will bring new products and services which we can't yet imagine. We will witness technological discoveries which in turn will help us have a better life on the planet Earth.
What sustainable and anti-pollution measure does the company apply in the manufacturing of its products?
Hewlett-Packard Enterprise strives to create sustainable solutions for the company and the clients in the context of digital transformation. We use so-called "circular economy" for effective usage of energy and materials which allows our clients to manage their IT actives in a secure and protected environment. The "Circular Economy" makes us think about the product design, how we acquire the needed materials and what we do when we no longer need them. We live in a world in which the manufacturing of a product matters to be more energy effective. Of course, everything starts with the design: how we get the raw materials, how we trace the creation of the product and of course how it serves the public. The financing of the "circular economy" actually improves the working process because when a product is being implemented, the utilization is never 100 %. Now, the client has the choice to use as much as he needs and to controls the level of consumption.
In a world loaded with information, we believe there are more productive ways to acquire these big data sets. For example, "intelligent edge" and how we carry these computer skills directly to the solution place. Yes, there are a lot of informational clouds but in the near future they will be millions and they will be everywhere. The concept for cloud information sets combined with artificial intelligence will be led up to real results when creating products, which are more autonomous and more sustainable. For us, this is a unique opportunity to connect the periphery of the business with their sustainable information clouds for one better future of the business environment and sustainable evolution of the planet.
In what way Hewlett-Packard can be helpful for the global crisis? What steps are you taking to preserve the company and employees, and make progress?
In incertain times we have to focus and set priority for those things that are under our control. This way of thinking is moving power for the HPE's answer to COVID-19. We created an evaluation frame for the current developments and their potential influence, we supported our business processes and our employees and adapt our technologies and methods to help the organizations around the world to orientate through the difficulties. On this background, our priorities are clear: we need to protect our team members and their families, we need to prioritize innovations and the efforts that are being made to what we call "commitment to our customers", we need to face the challenge and to support the communities in which we work and live.
The best way to analyze the situation is to look beyond the crisis and consider its economic effects to be temporary and reversible. HPE focuses not only on responding to the effects of the coronavirus but also on how to recover from it, how to help our customers do the same. We see a need to help organizations rebuild business models, create new experiences, and communicate in different ways. For this purpose, a special team has been created, which together with the crisis management team, works towards renewal and change. Financial resources have also been delegated to help clients deal with the financial challenges arising from the COVID-19 crisis. The situation today is that many businesses have an immediate need to keep their cash flow, postpone or reduce costs, and alleviate current tensions and supply delays.
In Bulgaria, in the beginning of the pandemic in the country, almost all technology companies in the industry switched to remote operation (the so-called "work from home"). For Hewlett Packard Enterprise employees operated by Selectium, this was not a serious problem because we have experience and ready-made solutions for remote work. But for others, especially small and medium-sized enterprises in other sectors of the economy, this was a completely unexpected situation that became a real burden and a huge challenge. Solving such a task, in the first place, involves additional costs for technical means, as well as several inconveniences in the creation and implementation of new processes for remote work. But in the long run, building mechanisms for working from home saves valuable resources for companies and makes their work process much more flexible and resilient to shocks. In this regard, one of the measures we took was to offer temporary free licenses for remote connectivity products to Aruba, a Hewlett-Packard Enterprise company suitable for small and medium-sized enterprises and home offices due to their speed, flexibility and security.
What are Hewlett-Packard's values and what inspires development and the work process?
I deeply believe that one of the ways to succeed in business is to break the existing conditions. The paths that HPE is taking in the industry are new and ones that no one has set foot on yet. We do not follow established successful practices, but take the risk in seeking the new and unknown. We try non-standard solutions and knowing that we can make mistakes, we do not give up, but work until we find the right alternative.
Our advantage is that we work in a multicultural environment. In this way, a variety of points of view, perspectives and options are obtained. In many cases, it is a mistake to surround oneself with one's peers. This gives them a sense of calm and the feeling that they are receiving the necessary support and sympathizers, but this is false because in this way they limit themselves from being able to see things from a different perspective and get an alternative point of view. Having different visions, cultures, beliefs, employees have different perspectives for solving various problems, aspects that can only lead to increased profit. For me, companies that promote cultural diversity in their activities have all the prerequisites for success and, accordingly, to be much more sustainable over time.
Working conditions are also important. We rely on a combination of fair and decent pay, good career development, continuous professional training, a pleasant working environment, a sense of commitment and empathy, health care and a good balance between personal and professional life. Our employees have the opportunity to be part of one big family – a community with high morals, ethics and socially responsible behavior.