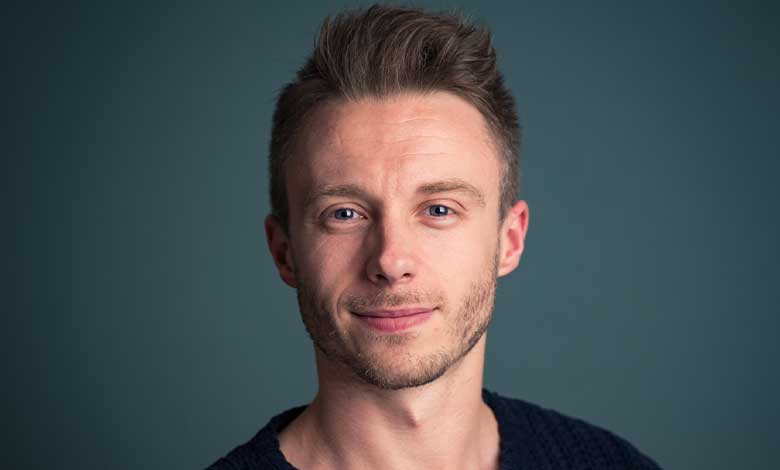 1.Hello, please tell me something about you and your work.
Hi there, my name's Sam Reader. I'm CEO and Co-Founder of an online platform called WONDR.
WONDR is a community-based learning platform that connects people around topics concerning sustainability and social impact. https://site.mywondr.co?
We help people connect with others around the world to collaborate on projects and accelerate their progress.
2. What needs to change in this industry? How will it evolve?
We support the world's lifelong learners who are upskilling and developing their knowledge to create impact in the world. This is part of the Online Learning Market, which is set to grow to £615bn by 2030.
The way people learn, across the world, is changing. As information and content is ubiquitous, learning is now constant and never-ending. The traditional ways of thinking about education, as purely curriculum based with standardised examination, is not fit for purpose and leads to missed opportunities for learners.
The demand for problem solving in society is ever increasing and the pace of innovation within economies is only accelerating. This means that constant access to knowledge has never been more important. However, people are learning alone and can't access the networks they need.
As the demand for knowledge increases, platforms and communities are needed to facilitate instant knowledge-exchange. Places where people can collaborate and crowdsource information, globally and locally, will become more and more important to our societies and economies.
3. What are some of your "big ideas" for improving digital education?
Education isn't just about assessment and qualification. It's also about instilling belief and confidence. Not only are we dedicated to supporting people with the information and access to networks they need. Our vision is to increase a sense of self-efficacy within our community. 
We already have members who feel "inspired and motivated" to explore their passions and interests. Standardised examination and assessment can lead to damaging one's sense of lifelong learning or learning at all. 
We'd love to play a role with inspiring generations to tackle local and global problems by supporting why they want to learn in the first place, and accelerate their ability to make that impact. 
4. What are the key characteristics of an effective e-learning course?
An effective e-learning course is one that bridges gaps in knowledge so that the learner has additional abilities to take action after the course. 
I also believe that a course should grow the learner's curiosity for the subject matter as a whole. 
There is no one single course or one piece of knowledge that results in success. Learning is a tapestry and courses should bridge certain gaps in that tapestry but also present pathways and threads into new areas for the learner to continue their learning journey and exploration. 
5. What are the common misconceptions about e-learning courses?
That this has to be done by yourself and you don't have access to people teaching the course or the other learners studying the course.
There may well be some platforms that offer poor experiences or which don't maximise on the opportunity that community and peer-to-peer learning networks offer. However, e-learning can be combined with rich and explorative discussions to expand on the learning experience.
6. What are the common challenges online teachers face and how to overcome them?
I am not a teacher myself but the biggest pains I've learnt of are two-fold: Relationship building and accessibility.
There are many great things that digital platforms can offer; replacing human-interaction is not one of them. It can be more difficult and tiring to develop strong relationships purely online. Body language is harder to interpret, communication is reliant upon a good Internet connection and spontaneous moments are hard to come by.
I have found the best ways to overcome this issue of 'distance' is to create a solid purpose in the teacher-learner relationship. A clear articulation of 'why' learning is going on, that is shared by the group or one-on-one can create strong bonds and motivation. Then, with a schedule, there are plenty of communication platforms that help keep discussion constant and effective such as Hangouts, Teams or Zoom.
Secondly access to online material is really a privilege. Over half the world's population are not connected to the Internet and, in many ways, this disadvantage is a social injustice in itself. The World Economic Forum cites several key reasons such as infrastructure and affordability that relate to this issue, so it's not an easy one to overcome.
However, I see the purpose of education and learning as a means to creating positive impact in the world. What a wonderful use of time for those of us in fortunate positions to be able to collaborate and solve problems together, to create opportunities for others.
7. What are the key e-learning trends to follow in 2020?
Research from the educational and employment centre ROA revealed that "505 hours a year learning: 494 hours informally, and 21 hours formally, or 96 to 4 percent in terms of time."
As people's lives become ever busier and more demanding, the need to take on small pieces of information frequently will become more pronounced. Micro-learning and informal learning will continue to grow as the modern-worker balances upskilling with everyday life.
Also, the way we learn will shift from telling people what to learn and more into supporting people with how to learn. People will look to develop diverse and complementary skills towards specific applications in their unique roles.
Research from Goldman Sachs, as well as The World Economic Forum, has indicated that there will be more emphasis on Creativity, Critical Thinking, Collaboration and Curiosity than the traditional 3R's. Automation will replace repetitive tasks and people will be able to teach themselves to quickly upskill and solve their own unique problems as they encounter them.
8. Finally, is there anything else you wanted to tell us that we have not asked about?
There is so much powerful opportunity in collaboration and partnerships. Similarly to learning, where a variety of perspectives and insights enrich the wider whole, working together with others can help organisations tackle problems quicker. 
We're always keen to hear from others who are looking to create a similar impact, to share insights or support each other's goals.