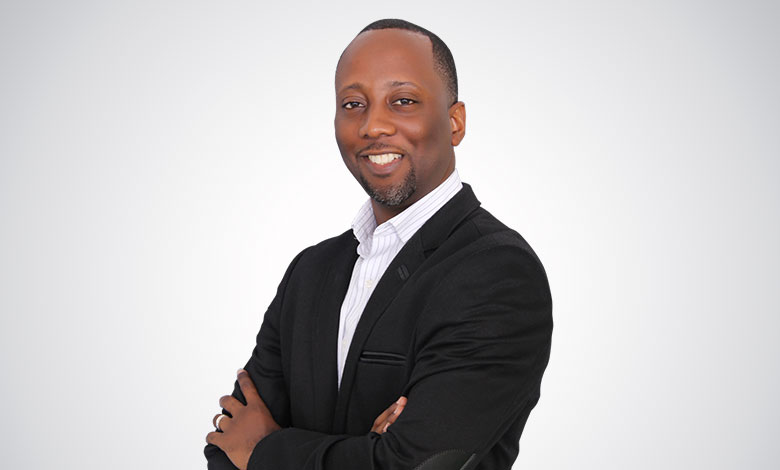 Can you tell me a bit about your background and your current role?
I am a Jamaican with a passion for all things Digital Marketing. I currently hold the position of Digital Manager for the Caribbean's most innovative company – Digicel Jamaica. Prior to this role, I served as the Director of Digital Strategy at Prism Communications and during my tenure, my expertise was instrumental in developing digital executions for some of the Caribbean's biggest brands including Red Stripe, IGL, Petroleum Corporation of Jamaica, RUBiS Energy and Jamaica Mountain Peak.
In addition to a solid digital background, I have worked in the field of operations and education. In operations, I held the capacity of Group General Manager for a large mobile retailer in several markets (Jamaica, Guyana, El Salvador and Haiti). While as an educator, I had the opportunity to pass on my expertise in Digital Marketing at two local universities, Northern Caribbean University (NCU) and the University of Technology (UTECH).
What is digital marketing according to you and why are you interested in pursuing a career in it?
When I first started in Digital Marketing, the common misconceptions was that digital marketing was merely traditional marketing promoted through online/digital means. Today, I see digital marketing for truly what it is, "the process of building and maintaining customer relationships through online activities". As an expert, I now appreciate how digital marketing extends beyond internet marketing and include a wide range of channels and platforms. The field now encompasses social media marketing, display advertising, search engine marketing, affiliate marketing, SEO and every other form of digital media.
I fell in love with this field because of how granular and strategic your marketing campaigns can be. I can target my audience exactly when and where they are. Digital Marketing is also a growing field that provides more opportunities for growth, and has even allowed me to monetize my expertise as a consultant at Kinson Digital Hub.
What is the difference between Digital marketing and traditional Marketing?
There are several distinctions between Digital and Traditional Marketing but the core differences are the manner in which the message is transmitted, the accuracy of targeting and reporting. In Traditional Marketing, the platforms used in communication flows one-way, e.g. newspaper, television, radio and magazine. The message is usually sent to a mass audience with little targeting and the results for traditional campaigns are difficult to determine.
On the other hand, Digital Marketing uses online platforms to promote the products and services. Feedback is immediate and reporting is done in a matter of minutes. The internet facilitates online marketing and there are several channels to transmit a brand message including social media, affiliate marketing, display ads, inbound marketing and several other digital media.
Does Digital Marketing work for all businesses?
The simple and answer is YES! I don't know any company that couldn't benefit from Digital Marketing. From a farmer using social media to bring awareness to his produce to a hair stylist that uses Instagram to display the latest trends, and even major corporations that use real time bidding (RTB) and other display advertising to promote their services. Everyone needs digital marketing today.
What do you think is the biggest challenge in Digital Marketing?
Prior to the pandemic, the biggest challenge to digital marketing was pace of growth and acceptance. Traditional minded marketers maintain their stance and continue to allocate huge budgets to conventional channels. Thankfully, since Covid-19 a lot has changed and that mindset is slowly shifting to digital activities. Another huge challenge for Digital Marketing is not having enough experts in each country to speed up the migration to digital.
What do you think is the next major trend in Digital Marketing?
With the pandemic still prevalent, I believe we will continue to see an increase in eCommerce activities and activities that compliment them. According to eMarketer, online retail sales will reach $6.39 trillion, with ecommerce taking up 21.8% of total retail sales. As online commerce increases, there will be an increase in chatbot usage and artificial intelligence (AI). In fact, AI continues to be the driving force behind many services we are accustomed to including, basic communication, product recommendations, email personalization and even content creation. Augmented Reality and other Immersive Technologies will also form part of online marketing initiatives across several industries. Devices such as smart watches and other IoT appliances will increase its collection of personal data and may eventually lead to brands directing their marketing through wearable tech.
Finally, this is an interesting one; In-email purchases. Email marketing has been around for some time but each campaigns had links that transported the recipient to a website or landing page. How about a game-changer where you can complete the transaction without leaving your mailbox. That is the goal of MailChimp. According to Tom Klein, Vice President of Marketing at MailChimp, "Subscribers will be able to make purchases right inside a marketing campaign, without ever leaving their inboxes." This move will further increase the move towards more personalization across all digital channels.