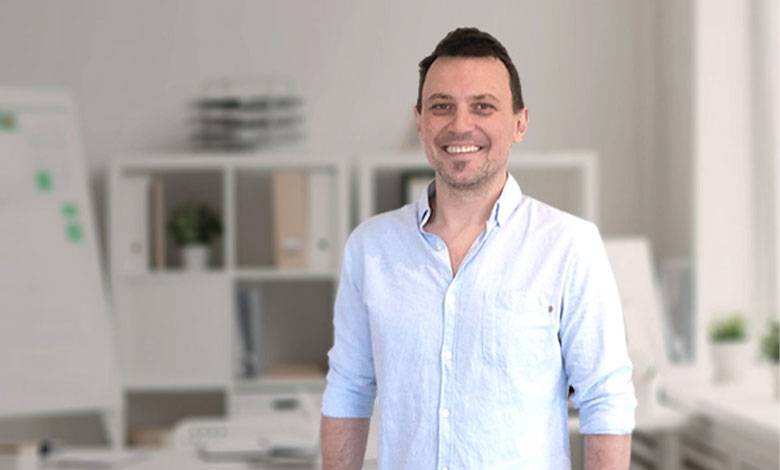 Founder of Australian-based digital agency OnQ Marketing and analytics reporting tool Pocket Insights. OnQ Marketing has been named in the top digital agencies in Australia and one of the top 50 local SEO companies globally by business insights firm Clutch.
What attracted you most to be a part of the Digital Marketing Industry?
Well, it's been ten years since I moved from a traditional marketing role to that in the digital marketing industry. The overwhelming feeling back then was a sense of excitement and energy that I wanted to be a part of. 
What are the main trends that shape content marketing nowadays?
It's an interesting question as we're about to see a lot of disruption to the practice of content marketing. The rapid development of AI is one such technology which is going to have a profound impact on content planning, creation and personalization. For example, AI will allow us to better research our content, it will write the content for us (See Yahoo), and it is going to allow us to personalize the content online like we've never seen before.
How to make content that both resonates best with the audience and has an emotional impact on them?
We all have our objectives with publishing content. For some it's to promote themselves and for others it's to acquire a link. But for those publishing content on their own website, brand or blog, well you're wanting to influence the reader in some way. It's important to understand that – Your objective will not be met until they meet theirs. So you better get to know them, where they are, what are they looking to get out of reading your content, how will achieving their objective change their lives, and what obstacles lay in their way to taking the action you want them to take. Then in practice, to borrow the popular framework AIDA – Grab their attention, spark their Interest, create Desire and then guide them to Action. 
How would you describe the connection between brand's identity and its social media content?
It's absolutely necessary but so often ignored. Brand means so many different things to different people but we should all agree that consistency is crucial. How could we expect our brand to be clear in the minds of our audience if there is a disconnect with our social media content. 
What KPIs (Key Performance Indicators) would you recommend to report on social media efforts?
I have a love/hate relationship with social media. It presents so much opportunity but I'm not sure there's another channel that is so often misunderstood. For example, I find it rare to hear of a business who has established objectives, let alone KPIs for their social media efforts. And when they do they're so often not related to business goals. I always recommend that social media efforts be tied to business goals. If it's brand reach and recall, then yes the KPIs can be difficult but it's not impossible (Think brand searches, organic reach). In many instances, the KPIs can be more definitive such as referred site traffic or leads. 
What tools do you use to manage your channels?
I honestly don't know how we could do our jobs without – SEMRush, GSuite, Google Analytics, Google Search Console, Yoast SEO, Zapier, Canva, etc. Well, we'd be able to do the job still but it'd take infinitely more time!
What advice would you give to our readers who want to develop in the field of content marketing?
Well, if I was to have my time again, the first thing I would do is to improve my ability to tell a story. Storytelling is such an art and one that gives every content marketer a huge advantage. Then start writing and publishing articles on your chosen topic. Get your work out there.