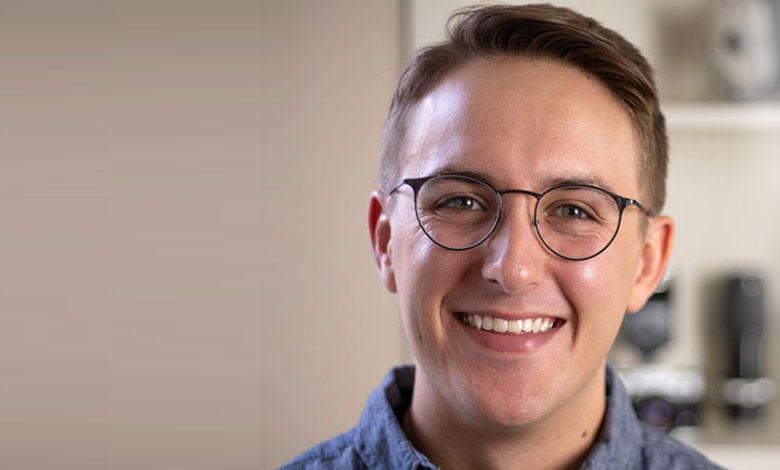 Mr. Cappellini, can you tell us more about yourself and your current professional role?
My name is Owen Cappellini and I am focused on creating high-quality marketing videos. My background is in YouTube and creating videos to develop an audience. In the beginning of my career I worked with Teddy Baldassarre, a watch YouTuber. In 18 months, we were able to grow his channel from 13,000 subscribers to 170,000 subscribers. We created a community that grew beyond YouTube, and our subscribers were dedicated, tuning into every video release. However, after creating over 200 videos in such a short span of time I realized I needed to branch out.
Since then, I have started my own company which is focused on offering those same video marketing skills to other brands. I am now working with numerous companies like Startup to Storefront to create really amazing content that takes their brand to the next level.
Why are the brand's transparency, accessibility and authenticity so important to the customers? How to balance them?
Consumers are more educated than ever. According to a report released by Ecommerce Foundation on 12-22-2017, 88% of consumers research their buys online before making a purchase. Consumers want to feel confident and since nearly everyone has a phone, researching has never been more accessible. Thus, brands need to be transparent with their product and its impacts because consumers will see through it prior to making a purchase.
In addition, people want brands to stand for something beyond profits. According to Zeno on June 17, 2020, "consumers are four to six times more likely to trust, buy, champion and protect those companies with a strong purpose over those with a weaker one." Consumers want authentic brands that stand for a mission larger than itself. They want brands to be authentic, and to look past profits. It's a decision driven not by an excel spreadsheet, but a desire to help.
The way brands communicate these values is through video. A great example of this is Brevite. Brevite is a premium backpack company that is designed for the way people live and work today. Beyond just selling backpacks, they have donated over $150,000 worth of backpacks to New York City to help the homeless. They communicate these values and success stories through their video content on social media.
They have ambassadors constantly creating content for all their social media pages. The content is authentic, and not overproduced. Their followers relate and connect with their content so when they're ready to make a purchase, they will buy from Brevite which they see as transparent, accessible, and authentic.
Brands need to be focused on being transparent, accessible, and authentic. They then have to communicate it through videos. Once a potential customer is finally ready to make a purchase, they will immediately look to the brands they already know, love and trust.
Why do you think video is vital to modern digital marketing?
The platforms that have exploded with new users have all been video focused. According to Statista on 4-19-21, TikTok had approximately 65.9 million users in the United States in 2020. By 2024 the platform is expected to reach 88.7 million users. Viewers love short form, video content that is delivered to them in a never-ending feed.
Other platforms have recognized this insane growth and have begun to offer similar features to their user base. Instagram now has Instagram Reels, and YouTube just released YouTube Shorts earlier in 2021. The takeaway is that people can't get enough of short form video content.
The reason this matters for brands is the platforms can be leveraged for free advertising. For example, Erica Rankin, founder of Bro Dough, has seen some insane growth on Tik Tok. Her brand has over 56,000 followers, and this resulted in her highest sales to date. These platforms provide the perfect channel for free advertising which proves that video is vital to modern digital marketing.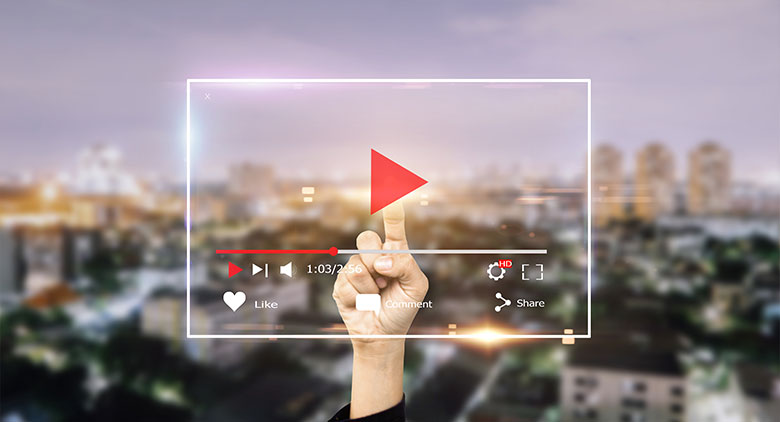 In your opinion, what are the main perspectives for video marketing in 2021?
There are more videos getting posted now than ever before. People have to simply swipe to have their feed scroll past your video advertisement. Understanding that people have super short attention spans, the biggest thing people need to focus on when creating content is the hook. What are you doing to stop people from scrolling in the first couple of seconds, and to motivate them to keep watching?
This question is something I continue to reflect back on. When creating video content in 2021, you have to be focused on creating an engaging hook to break the scroll, and to get people to watch through the whole video.
How can a content creator maximize the content of his videos?
Making a video doesn't necessarily need to equate to only one post. The entire process behind creating the video offers an opportunity for numerous posts. People love to follow along for the journey, and the journey gets people excited for the final video.
For example, if you are shooting a product commercial, the first thing you can do is take behind-the-scenes photos of the shoot. These photos are a great piece of content, and it gives people insight into what goes into the video. This can be your first post.
Then, when you are editing you can create a time lapse. The time lapse could be a screen recording of you assembling the video and beginning to piece it together. At the end, you can then tease the final product by letting people know to be on the lookout for the final commercial. They are now invested in the process.
After you post the commercial you can then follow it up with a tutorial. If there were any cool techniques you used in the video, you can create a short, 30 second video explaining how you did it. This will not only get new eyes on your page, but these viewers will want to see the completed advertisement which uses the cool technique featured in the tutorial. Thus, driving more viewers to the finalized advertisement.
Although you set out to create one advertisement, this shoot can be maximized into a series of posts that drives traffic to your pages. In addition, it gives potential clients an insider's look into your process. If you post all four pieces of content across all your social pages, you just maximized your content from one video project.
Which skills will drive successful consumer engagement in the next few years? How to build them?
The brands that drive successful consumer engagement in the next few years will be ones that have given a face to the name. When there is a face to a brand, the brand becomes more authentic, and trustworthy, thus boosting engagement.
Nike does this with athletes. When you watch a Nike advertisement, you see the sponsored athletes wearing Nike apparel. As a viewer you immediately associate their athletic success with the Nike brand. Thus, having all-star athletes represent Nike drives people to buying their goods.
This is why creators and YouTubers has begun building their own businesses. Emma Chamberlin has Chamberlin Coffee, and Mr. Beast has Mr. Beast Burger. Since these creators already have audiences, it's a natural transition to start converting these viewers into paying customers for brands of their own. Since viewers have been watching these creators even before they started their businesses, there is a level of trust and authenticity that they've already developed, which can be converted into sales.
Thus, brands that are using videos to create a face for their brand are going to continue to drive successful consumer engagement for years to come.