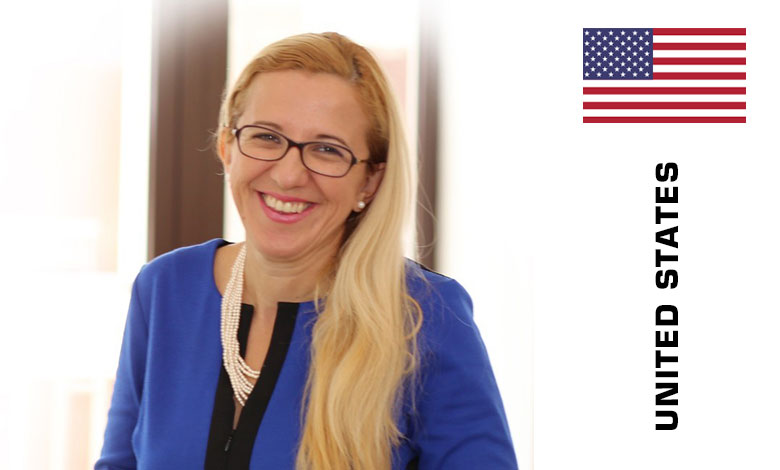 Fulbright Specialist, Professor, Dept. Chair of Forbes School of Business and Technology @University of Arizona Global Campus, United States
Dr. Maja (Maya) Zelihic is a Fulbright Specialist, Full Professor, and a Department Chair of the Advanced Management Studies at the Forbes School of Business and Technology. Dr. Zelihic is a Global Dialogue Partner at NAFSA, the world's largest nonprofit association dedicated to international education. Dr. Zelihic serves on the Board of Advisors of the International Fellowship Program in Arbitration and Scientific Assessment, the comprehensive global academic review platform. She also serves as an industry advisory member at the Amity University Novel Communication Lab (AUNCL). She is an expert in e-learning development and implementation in the developing world. Dr. Zelihc is a Board member at the Center for Women's Leadership at the Forbes School of Business and Technology, launched in June of 2020.
She is published in over 20+ peer-reviewed journals, and her research ventures took her to Haiti, Cuba, Mexico, Panama, Jordan, Zambia, the Balkan region, and many other parts of the world. She is a global speaker, having presented in 20 countries across the globe. In addition to being a Fulbright specialist, she is a four-time recipient of the University Fellows research grants, which enabled many of her global research ventures. Her book on Perception, co-authored with Dr. Diane Hamilton, is scheduled to be released end of this year. Her chapter contribution to the International Leadership Research Handbook is in the final stages of publishing.
Session: Digital Learning addressing the textbook shortage in Sub-Saharan Africa.
The world of education is undergoing significant evolution which causes a significant shift in course delivery, access to resources and teaching technique. Many challenges within the educational arena are being addressed through the new developments of technology, forever changing the framework of modern universities. Long gone are the days when a teacher, at the center of the educational process, provided a guide and a compass for students who were at times passive recipients. The notion of knowledge recipient was forever changed as the digital generation opens up new opportunities for educators and technology leaders to re-think their approaches. Students who were forced for centuries to have physical access to learning resources are now able to take advantage of ongoing changes in the world of education and technology and access content at their disposal accelerating their own learning process. However, while the technological advancements are changing the world of education globally, there are still many areas of the world struggling with providing students with basic resources for the effective learning process to take place. This presentation will describe an ongoing exploratory study of different approaches to pedagogy due to the rapid technological changes focusing on the use of software which enhances learning and teaching process using a few specific case studies.
Learning outcomes:
Making audience aware of the educational challenges associated with the African textbook shortage
Analyze how different institutions address this shortage through digital means: educational software, digital library, e-library, digital learning, educational technology.
Evaluate a few cases of utilization of digital tools to offset textbook shortage examining their opportunities and challenges