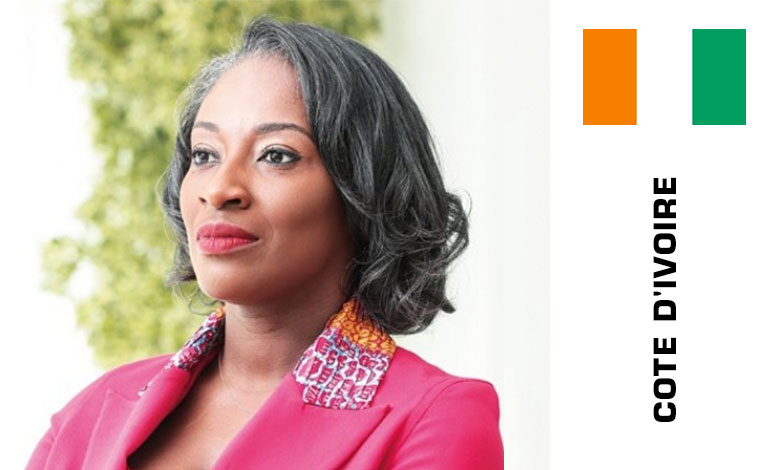 CEO of KAIZENE INTERNATIONAL , Cote d'ivoire (Ivory Coast)
Lynda Aphing-kouassi, a woman passionate about continuous development.
Of Ivorian origin, Lynda Aphing-kouassi is the Managing Director of the International Cabinet KAIZENE based in London Pall Mall Piccadilly and in Abidjan Zone 4, a company focused on the organization of annual conferences on infrastructure and construction, capacity building in companies through Training / Coaching, Social Responsibility, execution supervision and mentoring to women entrepreneurs.
Graduated from the University of Hull, qualified Learning Performance Institute (LPI) from the World Bank, she started working in the banking sector in Santander, Société Générale, Vaultex (a subsidiary of the HSBC group) as a team leader, director of investments then investment banker in London for 15 years, which gives her a solid expertise in the financial and banking sector then in the field
of social responsibility and the management of human capital, constituting for it the "heart of the development of Companies and Society".
Rigorous and daring woman, member of the board of directors of the African Diaspora Network (ADNE) in Brussels, the Organization Talents Within (non-governmental organization in Atlanta), the Institute of Directors of London (IOD), this pure product of the African diaspora decides to return, and to create his company in 2015 in order to share his experience and thus contribute to the development of the continent and the empowerment of women and young people through mentoring, coaching, training which are for it formulas of excellence and development and also through the annual conference on infrastructure and construction that it has been organizing since 2015.
Session: Women Entrepreneurship: Opportunities and Challenges.
The aim is to study the challenges faced by women entrepreneurs and the opportunities available to them and how entrepreneurship education can improve their knowledge and skills to do business profitably and contribute to empowerment of women.
Learning outcomes:
Opportunities and Benefits for Women in Entrepreneurship.
Challenges for women in entrepreneurship.
Motivation and Advice.