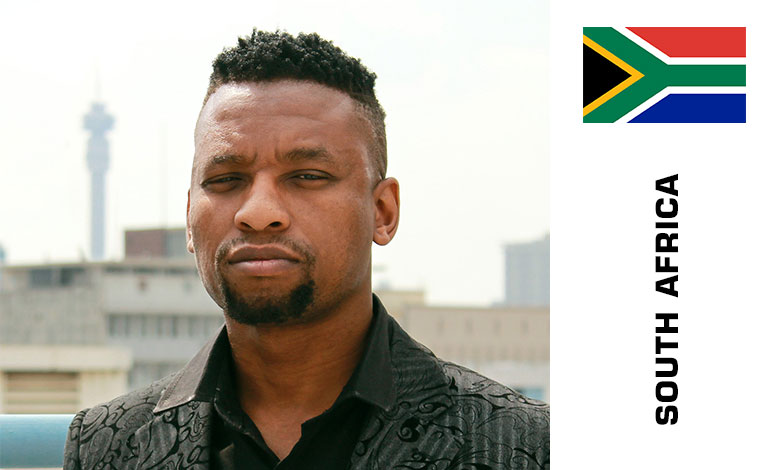 Co-Founder of Full Funnel Studios , South Africa
From the time I could hold a pencil, I was in love with art. It later evolved to a love of what I found out to be Graphic Designing, while I was in early high school. I was then introduced to animation, 3D animation and video during the middle of high school. Before graduating high school with a distinction, I was blessed with a bursary to go study at Greenside Design Centre, in Johannesburg, South Africa. After 3 years I graduated with a Bachelor of Arts Degree in Multimedia design from Greenside Design Centre.
My career has been very experimental after that. I always designed but I also worked as a music manager and wrote for 4 different magazines at some stage, one of which, I designed from cover to cover. I ran an online radio station for several years while being a senior designer for an agency.
I freelanced for several animation studios, and finally got introduced to social media marketing. This lead to me infusing all my talents to experiment in growing my skills of online marketing. My design, video and animation skills continued to open several opportunities.
I've also faced retrenchment and even a company liquidation. But my faith and resilience brought me to a place where I could start my own digital marketing agency, which now focuses on online video marketing. Having web development and graphic design skills also helps us take our client's marketing to new levels.
I believe that video marketing is the future and the more people we can help improve this skill, the more companies can grow and the more the economy can be impacted in a positive light. It's also one of the main reasons we started a YouTube channel to contribute to this mindset.
Session: Stand Out and Break Out
How do you stand out in the noisy world of social media? With so many people having access to being able to film videos and upload them on social media, the world of video has become even more saturated. So how does one Stand Out and Break Out?
This talk is not just for those that have video skills but for the beginners, who are trying to learn new ideas of how to improve their videos online. We'll first start with the basics of what makes a good quality video:
• Lighting
• Audio
• Video Composition
Another area that is not spoken about enough are:
• Confidence: How to improve or guide your client to feel more confident in filming better videos.
• Presentation and Execution: How to present or guide the talent/client to express present in a better way to improve the video. A lot of videos out there, whether the person is on screen or off the screen, have presentation that is stale and does not command attention.
• Energy: This is the magnet that attracts even more people to one's videos. They say, "The highest energy always wins." This is true also when it comes to video.
The last thing, which is the final touch, is learning how to dress your videos up in such a way that they are more unique. This can be done by designing a social media template for your videos, or even the way you edit your videos.
As you improve in all these aspects, your videos will stand out more and more. Soon you'll not only stand out, but break out to a place where even more people view your videos and become interested in your content. You'll be so good, you can't be ignored. You'll stand out and break out!
Learning outcomes:
Improve video excursion.
Increase your energy and be more convincing to potential clients.
Giving your videos a unique look to stand out even more.