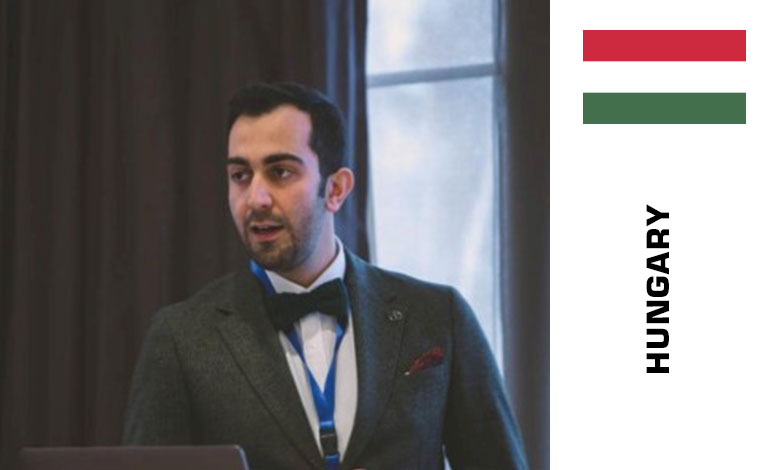 Partner / PHD Candidate at University of Szeged /Gurcan Partners, Hungary
Bedrettin Gürcan is founding partner of Gurcan Partners, which is an international law and consultancy firm located in Warsaw, Prague, İstanbul, Düsseldorf, Budapest, NYC, Tallinn, Kuwait, and Belgrade.
He is a lawyer and entrepreneur who is working on legal tech.
He is an advanced level English Speaker and also can speak Italian, Turkish and Hungarian. He is working mainly in IT Law, Corporate Law, Real Estate Law and working several fields of law as well.
He continues his Ph.D. research on the legal framework of blockchain technology.
He completed his International Relations Master from Budapest Business School and continued his LLM (Private Law Master) at İstanbul University.
He is an active entrepreneur. He is the founder of Hukuk Deposu (First AI lawyer in Turkey), Blockchain Law Lab (International Consultancy Firm, focuses on the legal framework of Blockchain Tech) and LawInOnline, which is an international incorporation platform, especially for start-up companies.
He has a strong academic background and researchers.
He believes that the world is changing irresistibly, a however law should make into contribution positive.
Session: Private Arbitration on Blockchain

Blockchain-Based Online Dispute Resolution
Blockchain technology has been changing the way of data transactions. It disintermediates governmental institutes and licensed entities like banks and influences society in many ways. With the developments in the internet, daily business shifts from physical trade to online trade. It brings new challenges for dispute resolutions either for B2B or B2C and C2C. 
Private dispute resolutions as arbitration are raising its popularity day by day. Alternative dispute resolution for consumer disputes (ADR Directive) was adopted by EU Policy Makers in 2013. It was followed by Online Dispute Resolution (ODR Regulation), which came into force in January 2016. Both regulations aim to efficiently and fast dispute resolution for consumers. EU consumers are addressed to ADR to solve their dispute with an EU trader over the purchase of a product or a service on the quality-certified ADR entities. ODR is an institutional opportunity for dispute resolutions. What if we discuss the dispute resolutions without any 3rd party interference?
Blockchain was developed through the combination of several technologies including peer-to-peer networks, asymmetric (public key) cryptography, time stamping, and the proof of work consensus mechanism. Blockchain provides an infrastructure for smart contracts to be executed in decentralized, without 3rd party presence.
With the developments of smart contracts, parties can devise a mechanism whereby disputes on the agreement can be resolved by private adjudicators through self-enforcing decisions, the enactment of which does not depend on state-controlled recognition and enforcement procedures.
We will discuss the possibilities of blockchain-based Online Dispute Resolutions.
Learning outcomes:
Blockchain and Regulations

.

Arbitration

.

Online Dispute Resolution

.

Law
Additional information and International Crypto Finance & Blockchain Technologies Conference programme – here