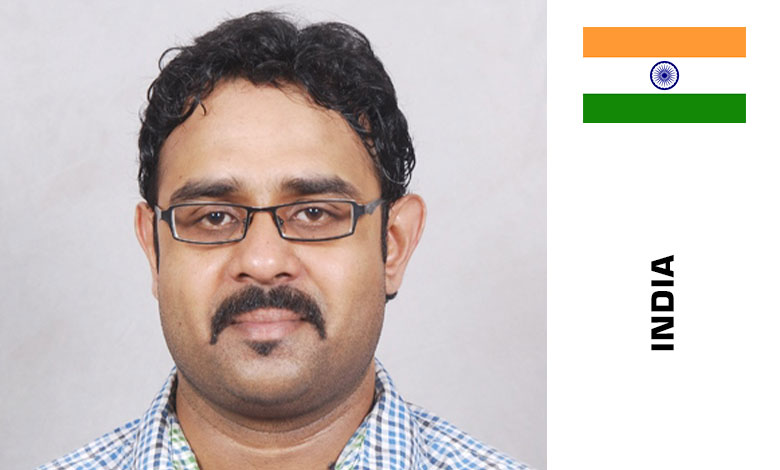 Vice President-AgriTech at Ansio, India
Mr. Surajit Sinha is an agriculture graduate and marketing professional who has more than 16 years of diversified experience in Digital agriculture business growth and data analytics. He has ideated and implemented challenging ICT based solutions for smallholder farmers and in the agriculture value chain for businesses. He has worked on traceability solutions in agriculture and aquaculture and developed solutions using technologies like machine learning & remote sensing.
Surajit has implemented projects in more than 15 countries worldwide in the agriculture value chain with prominent being in India, Bangladesh, Philippines, Thailand, Vietnam, and other South East Asian and African countries including USA
He frequently visits various universities like interacting with students and providing insights about the importance of Digital inclusion in Agribusiness and Rural marketing.
In his current role at Ansio, he is heading the AgriTech Division and has been instrumental in rolling out innovative digitization solutions in the agriculture value chain using SaaS-based ICT tools, and other advanced technologies like AI, & remote sensing.
Some of the key projects and prototype implemented are as follows:
Food traceability solution both internal and external for sourcing organisation in India

Coconut farmer's digital certification and market linkage project in the Philippines.

Farm Risk management decision support tools for the financial and insurance sectors using remote sensing solution

Farmers Market linkage and loan management system at Bangladesh.

Central: Tuna Traceability at Thailand for a retail organisation, for empowering consumers and providing more information about the authenticity of the produce (prototype)

Mission Organic Value Chain development: MOCVD, North East India, Traceability for high-value crops for creating a unique Market Identity and brand creation for the farmers produce for obtaining a higher price.

Digitization of the rice value chain and carbon control matrix with mobile technologies in South East Asia.

Precision based solution on farm, soil and crop using AI, and remote sensing.

e-commerce solution for farm inputs and finance linkage using aggregator model.

Digitization of Organic and ICS system
He is the recipient of National Award from H.E The President of India in Dec 2014 for the development of the new cost-effective product for manufacture aimed at improving the lives of persons with disabilities.
Session: Digitisation of Agriculture value chain and precision farming
Core objective of AgriTech intervention should be :
*Minimizing cost of production per acre and maximizing output
*Categorized in to pre harvest and post harvest solution
*Pre harvest solution should include providing solution related to
*Availability and Judicious use of inputs based on soil condition and weather factors
*Information and alerts about pest and disease Weather perils
*Accessibility of crop production information
*Market linkage, production based on sustainable practices, supply chain,
*storage and quality assessment to better price realization
*Technology should create impact promotes sustainability
Learning outcomes:
Decision directly to the farmers

Usage of data for better decision making

Complete digitisation of agriculture value chain

Reduction of farming cost and maximising farming income through technology
Additional information and programme of International Conference on Innovation in Agriculture, Food and Biological Systems in the Digital Age here