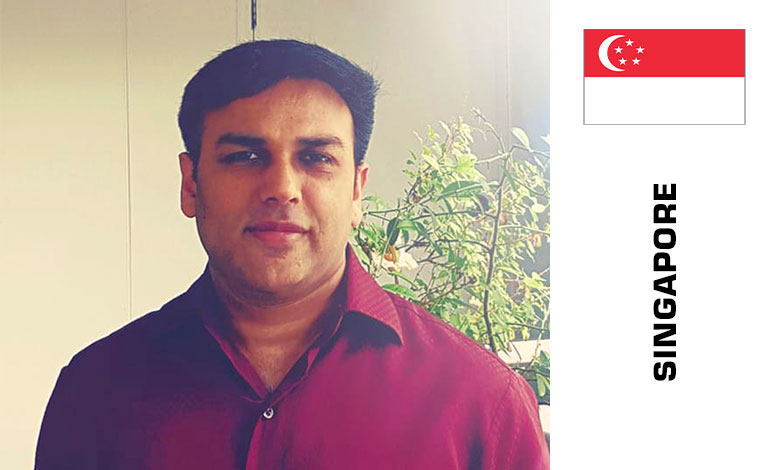 Digital Solution Architect at PCCW Solutions, Singapore
Somasundharam is a seasoned ICT professional inspired by the power of technologies that paves the way for Digital Transformation that simplifies and modernizes the business across the globe. My passion is to help customers define and deliver Digital Transformation solutions, by connecting the power of emerging digital technologies, which makes business operationally efficient, agile and profitable
Based out of Singapore, lead delivery projects and engagements for many Smart City & IIoT projects covering industry verticals like healthcare, public sector, manufacturing, transportation, oil/gas and energy for clients across the globe.
As Digital Solution Architect, my focus is on solution-level architecture, scoping, and analysis impact on industry-transforming business goals and outcomes by Architecting, designing scalable and interoperable solutions, Assess and analyze digital technologies for the specific business environment, As channel between enterprise and technical architecture
Solution designing Next-Generation Product Platform with the ideal concept of "Fog-First, Cloud-Next" contains core services of real-time, resilient, and multimodal mobile autonomy solutions. Key significant features of Product Platform are "Computing at the Edge", "Universal Device Adaption Core", "Digital Twin", "Augmented Cognition Services", "Intelligent Automation", "Autonomous Applications", "Proactive Operations"
Within the Smart Cities Portfolio, managed, deployed, and implemented many projects on enterprise-scale. Among all two of the key innovative projects – Smart Digital District (Using Autonomous Mobile Robots, 5G/IoT, AI/ML, Cloud) and Smart Building (using IoT & AI/ML, Cloud-Native solutions)
Session: Smart Cities – Future of Logistics & Supply Chain | Smart Estate

Smart Digital District; Smart Buildings
Smart Digital District – The ultimate goal of this project is to optimize and improve the operational efficiency of Warehouse, Logistics, and Supply Chain operations. By leveraging emerging digital technologies across three operational units mentioned below, we redefine and restructured the supply chain industry and improved >30% productivity with the aid of Intelligent Automation.
Smart Warehouse

Intelligent Transportation

Autonomous last-mile delivery
Smart Buildings – Aims to Improve energy efficiency by 8-10%, reduce operational cost, and to maintain efficient and sustainable operations in commercial, industrial buildings using IoT, AI/ML techniques. Developed & executed machine learning data models to:
Identify outlier or anomalies,

Failure prediction

Predictive maintenance

Condition-based life-cycle management of building equipment & assets
Learning outcomes:
Reinvention of Logistics & Supply chain Industry

.

Societal impact of emerging digital technologies

.

Autonomous Operations & Intelligent Automation

.

Innovative new business model for service industry.
Additional information and programme of International Conference on Smart Cities, Smart Infrastructures and Smart Buildings – here