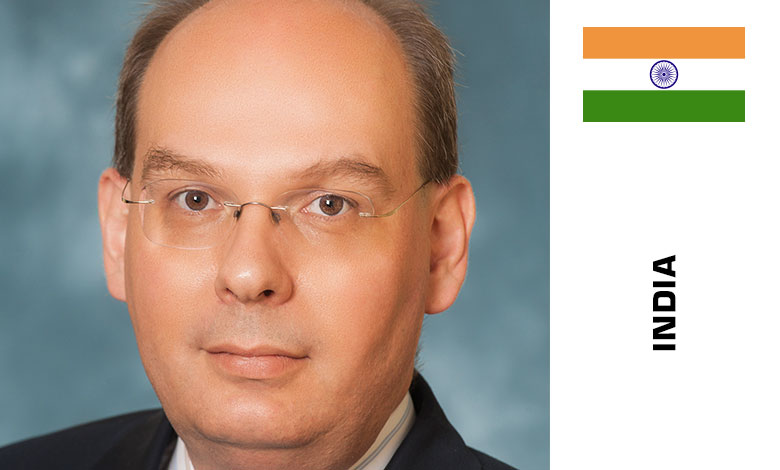 Managing Partner at Tibil Solutions, India
Mr. Pfefferer has particular expertise in global strategic planning throughout several industries including technology, renewable energy, automotive, heavy engineering. Specializing in market development and implementation of business plans, product development, and management of international business development; Mr. Pfefferer has been influential when partnering with clients in establishing business strategies throughout Europe, Middle East and Asia Pacific.
Mr. Pfefferer started his career at BMW AG in Munich Germany where his efforts were focused on corporate finance and exports to the Middle East. Most recently Mr. Pfefferer served as Managing Director for DuckerFrontier Asia Pacific practice, where he was heading the two main delivery centres of the firm in Bangalore and Shanghai. He was responsible for the company's research, market development, client servicing, logistics, finance and administration including PL. Mr. Pfefferer holds a Bachelor degree in Business Administration from the Academy of Administration and Economics in Munich, Germany and a Masters in Political Science and Economy from Friedrich-Alexander University in Erlangen-Nurnberg Germany. Mr. Pfefferer is fluent in English, German, French and Arabic.
Session: IOT and the digital transformation process and the impact on manufacturing SMEs

How Manufacturing Analytics can impact the business of SMEs
Digital transformation is an adaptation of its institutional and operational ecosystems of any entity in terms of new business and thinking methods in an attempt to improve client services, generate new revenue streams and support the organization to become more efficient. With growing importance of Industry 4.0 tools and solutions like, IoT, robotics, 3D printing, artificial intelligence, augmented and virtual reality, new generation, security, simulation, horizontal/lateral software integration, internet of things, cyber security, blockchain, nanotechnology, cloud computing, big data become available for any manufacturing company. But it will be crucial especially for SMEs to choose wisely which is most suitable for their operation and how to implement them seamlessly in their current manufacturing process or adopt them carefully without causing any disruption.
Learning Outcomes:
Better machine utilisation and effectiveness

Better machine utilisation and effectiveness

Direct impact on top line and ROI of a digital process
Additional information and Smart Industry & Digital Factory Technology Conference programme – here