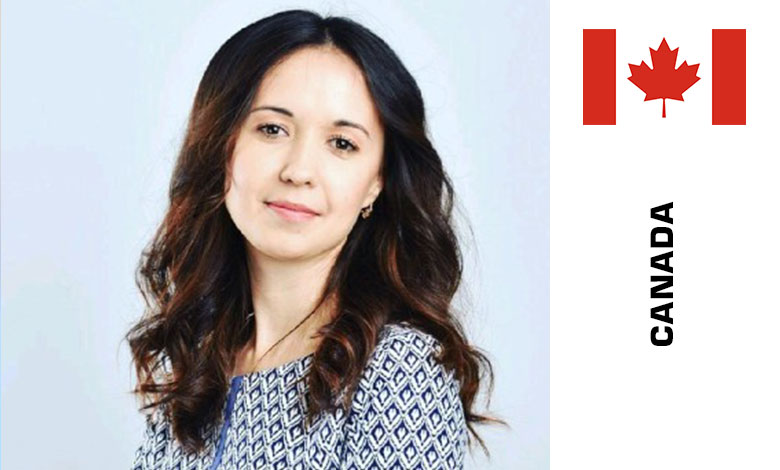 Content Marketing Professional, Canada
Elvina Bulat is an experienced and award-winning communications and content marketing professional with hands-on expertise in public relations, journalism, blogging, SEO, and copywriting.
As a public relations and marketing expert, she helped Mikhailov & Partners, an established, award-winning European PR company and strategic partner of Burson Marsteller (now Burson Cohn & Wolfe), plan and execute international campaigns by producing client-focused proposals, strategies, press releases, managing media relations, and providing SEO recommendations.
She consulted clients on producing newsworthy content reflecting best international PR practices and executed special projects with Euronews and the New York Times.
Elvina's work got extensive professional recognition, one of her key projects – Expo 2017 Astana – received top-level international awards:
– 2018 IPRA Golden World Awards Project winner in 'Country, Region and City' category
– Certificate of Excellence from In2 SABRE Awards EMEA 2018 in the 'Best in Broadcast Media' category
– Certificate of Excellence from In2 SABRE Awards EMEA 2018 in 'Best Media Partnership' category
Currently, Elvina empowers startups across North America with high-quality content and delivers best SEO and content marketing practices.
Session: SEO and Blogging

Why Companies Should Turn to Blogging to Survive COVID-19
Some people believe that blogging isn't popular anymore, but a great number of companies across North America are applying it extensively for boosting sales. In the post-pandemic world, blogging might be the top solution to rebound fast and beat competitors. But managing an effective blog is challenging unless you're familiar with SEO and content techniques. It's no longer enough to write well. Every text should fit the pattern, be user- and Google-friendly.
Learning outcomes:
Understand how to generate ideas for a business blog

Get to know popular keyword search tools

Understand how to structure blog posts

Learn some SEO techniques to post an article right
Additional information and Video & Social Media Marketing International Conference programme – here