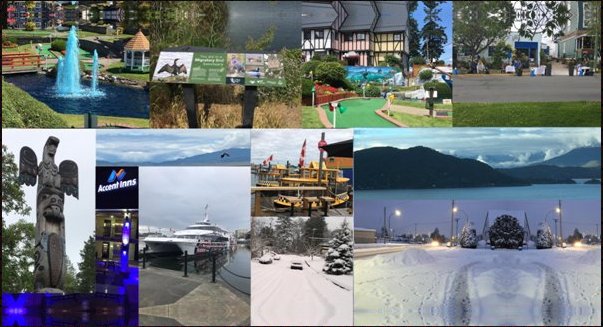 Sustainability is identified as intergenerational moral values that include the economical, environmental, and social needs of existing and future generations. Entrepreneurs constantly strive to improve their approaches in order to support their consumers with superior price, quality, service, and durability which are accomplished through innovation with advanced technologies and developed organisational policies. The United Nations World Commission on Environment and Development's definition of sustainability is that it concentrates on existing needs without compromising the needs of future generations and that it is a balance between the economy, the environment, and objectivity. To reach acceptable stages of quality in education, health, and life, sustainability encourages social development and strives for unity between communities and cultures; it focuses on equal economic growth to create wealth for everybody without damaging the environment. This concept of sustainability supports researchers to identify significant markers of the ecosystem such as air, energy, human health risks, and water. The many definitions of innovation focus on originality and improvement. The entrepreneur either generates brand new wealth-creating supplies or provides existing resources with an advanced opportunity to create wealth. Innovation can also be the production or implementation of an improvement in financial and communal specialities, an extension of services, products, and markets, the development of new production techniques, and the organisation of new management systems. It follows a course of actions whereby establishments alter initiatives either into advanced methods, products, and services or with the intention to progress, compete, and dynamically set them apart in their field of expertise. Not all innovations involve a new invention; it can also be described as the invention of a new and improved ability to create a significant impact in the general public or a specific market. Another method of innovation is how innovators present valuable business models, processes, products, services, and technologies to governments, markets, and the public. Innovation consists of three stages; generation of the idea, solving of the problem, and implementation. Creation of the invention is at the end of the second stage and completion of the invention is at the end of the third stage; only then can it have an economic impact.
In the digital era, technology has infiltrated every industry. Unfamiliar technologies such as artificial intelligence, big data, business intelligence, augmented and virtual reality, computer vision, and machine learning are altering digital technologies at an extraordinary pace. The impact of these technologies has become the main focus of economic growth. Analytics Insight is a research platform that focuses on disruptive technologies; they monitor accomplishments, developments, and recognitions achieved by artificial intelligence, big data and analytic companies around the world and gather insights, opinions, and trends from data-driven technologies. The platform uses algorithms, earlier data, and extensive market research to identify emerging trends and future growth opportunities. With skilled analysts, senior executives, topic-focused experts, and exclusive access to the world's most educated people in analytics and essential business insights, Analytics Insight is able to provide accurate statistics on the latest analytical data and intelligence. Reports include various geographies, processes, and technologies to uphold innovative technological methods and adaptive market solutions. As technology is increasingly accepted as a requirement in commerce, employees need to rapidly adopt artificial intelligence applications and maintain an infrastructure if they want to surface as leaders in technological innovation and compete with companies who have a global competitive edge. Enterprise capitalists and huge firms such as Alibaba, Google, and Microsoft invest substantial capital into technical companies that embrace revolutionary technologies; their main purpose is to become shareholders. Institutions such as local governments, hospitals, and universities have the advantage of their prestige to adopt disruptive technologies; hospitals have already digitised medical information into electronic medical records. Another initiative is mass transit systems that have innovated with hybrid bus fleets to real-time tracking at bus stands. A different venture is the increased use of mobile data terminals in vehicles (which are communication hubs between vehicles and a control centre) that sends out automatic data such as the location, mileage, amount of passengers, and performance of the engine to assist the control of transportation systems.
While several countries are competing for AI dominance, Canada is experiencing an AI explosion. As a global research leader, Canada had a fundamental influence in the development of AI; it is home to hundreds of AI-driven start-up companies such as Deep Genomics and Element AI. Companies such as Facebook, Google, Huawei, and Microsoft, among other technical giants, are investing huge capital amounts on research hubs in Alberta, Quebec, and Ontario. The most outstanding research centres are in Toronto, including the Alberta Machine Intelligence Institute (AMII), the Montreal Institute for Learning Algorithms (MILA), and the Vector Institute for Artificial Intelligence. These three research centres obtained a substantial grant from the Canadian government to finance a Pan-Canadian AI Strategy. More or less fifty companies, including huge Canadian companies such as Air Canada, the Royal Bank of Canada, and Scotiabank sponsor the research centres with the motive of supporting intellectual talent and scholarships. Canada ranks in the global top five for the amount of high-impact AI researchers and AI-related job openings. According to Analytics Insight, Canada has an edge in Artificial Intelligence. Consistent with government reports, Toronto added thirty thousand technical jobs during 2017; it exceeded the record of Seattle, the San Francisco Bay Area, and Washington, DC combined. Export Development Canada (EDC) was founded in 1944 and is Canada's export credit agency (ECA). Their headquarters are in Ottawa, Ontario, Canada. With seventeen regional offices throughout Canada and permanent representations in twelve foreign markets, EDC is one of the largest export credit agencies in the world and a self-financing Canadian Crown Corporation that operates in close collaboration with the Canadian Government. It is authorised to promote Canada's competitiveness in the global market by supporting and developing trade between Canada and other countries. As international risk expert, the mandate includes promoting the export of Canadian goods and services by developing foreign growth of Canadian companies, assisting local export companies to sell and invest abroad, equipping them with trade knowledge, risk management solutions, financing solutions, export credit insurance, and international trade customers. Each year, EDC's knowledge and partnerships are used by more than seven thousand Canadian companies and their foreign clients are roughly two hundred global markets.
Worldometer's statistics show that the largest countries in the world (dry land plus water areas [lakes, reservoirs, and rivers]) are Russia, Canada, China, the United States, Brazil, and Australia. Canada is the second largest country in the world by area; its dry land area consists of 6.1 percent of the total world landmass (with Russia 11 percent of the total world landmass). Other than Russia, only China beats Canada's landmass by a narrow margin; its total world landmass is 6.3 percent. The whole of the United States has the same land area as Canada; 6.1 percent of the total world landmass. Canada boasts the largest freshwater area in the world. It is divided into ten provinces and three territories; capital cities for each province or territory are in brackets. The territories are sub-national partitions within the geographical areas of Canada under the authority of the Canadian Constitution; they are Northwest Territories (Yellowknife), Nunavut Territory (Iqaluit), and Yukon Territory (Whitehorse). The provinces are Alberta (Edmonton), British Columbia (Victoria), Manitoba (Winnipeg), New Brunswick (Fredericton), Newfoundland and Labrador (St. John's), Nova Scotia (Halifax Regional Municipality), Ontario (Toronto), Prince Edward Island (Charlottetown), Quebec (Quebec City), and Saskatchewan (Regina). During 2020, Analytics Insight performed a thorough analysis to identify 'The Global Top 100 Innovative Companies'. The numbers between brackets is the amount of companies that were listed in each country; of the six largest countries – Canada (7), USA (35), Australia (2), China (1), and Brazil (1). In the rest of the world (countries with fraction percentages of the world's total landmass) there is evidence of technological activity and innovation. These countries are the United Kingdom (12), Spain (3), Israel (4), Korea (4), France (2), Ireland (2), Italy (2), Japan (2), and the United Arab Emirates (2). Africa, Austria, Colombia, Finland, Germany, Kuwait, Lithuania, Netherlands, Poland, Singapore, South Africa, Taiwan, Thailand, and Vietnam each had one company listed.
Four Canadian companies finished in the Top Twenty of the list namely AaroRn Technologies Inc (2nd), Converge Technology Solutions (17th), Cryptek Labs (19th), and Cube HX (20th). These companies are all in the province of Ontario, except Cryptek Labs and Cube HX. Cryptek Labs (19th) in Canada Place, Vancouver, British Columbia, is a technical and data-driven marketing agency and global leader in artificial intelligence, big data analytics, and augmented human intelligence. Founded in 2019, it has altered the skill of finding customers; the company's 'decision science' delves into customers' underlying needs to discover the emotional layer of human interfacing. During June 2019, Cryptek Labs was credited with a 'Top 50 Tech Companies' award at the InterCon conference held at Caesars Palace, Las Vegas, for its substantial involvement in technology. Abid Shah and Kyle Barker are the co-founders of Cryptek Labs. Kyle Barker (CEO of Cryptek Labs) has been accepted into the Forbes Technology Council (an invitation-only community for exceptional technical executives). Cube HX (20th) in Montreal, Quebec, was founded in 2018. The company analyses the user experience (UX) of consumer facing interfaces and products. To access more working capital, Cube HX managed to raise capital through a traditional bank loan by applying through the Export Guarantee Program (EGP) of Export Development Canada (EDC). Export Development Canada's mandate is to respond to foreign trade demands by assisting Canadian companies of all sizes to thrive on a global scale; supporting them to secure guarantees, innovative trade financing, and working capital services. The purpose is to encourage Canadian economic growth. Neil Fleischer is the CEO and co-founder of Cube HX.
The top innovative companies in the province of Ontario are AaroRn Technologies, Converge Technology Solutions, MetaVRse, PAVE by Discovery Loft, and Tangentia. Converge Technology Solutions (17th) in Toronto, Ontario, was founded in 2016 and is a software-enabled, hybrid IT and cloud solutions provider that focuses on delivering industry-leading solutions and services to the public and private sector in Canada and the United States. The company offers advanced analytics, cloud, cybersecurity, digital infrastructure, and managed services. Its advanced analytics process uses mathematical and statistical methods and machine-driven techniques such as deep learning and blockchain technology to present intelligent insight into data. Converge Technology Solutions is listed on the TSX Venture Exchange in Canada and is determined to assemble a national platform of regionally focused IT infrastructure firms for Hybrid IT solutions to improve its blockchain, multi-cloud solutions, resiliency, and managed services in Canada and the United States. While settling a large sale on company shares, it also closed several acquisitions such as that of Datatrend Technologies (a top technology solutions provider in the Minneapolis/St. Paul area, USA), ExactlyIT (a global IT services provider), St. Louis and Denver-based Workgroup Connections (a company that offers licensing services and solutions, software development, and cloud), Unique Digital Technology (a company with highly trained technical engineers that delivers various tailor-made IT solutions and services and leading-edge technologies to restructure the rapid growth of data), REDNET AG (the acquisition of seventy five percent interest in REDNET AG marks the beginning of the European expansion), CarpeDatum (the 15th acquisition since October 2017), and Accudata (the18th acquisition to expand into Texas). Converge Technology Solutions has been awarded Ingram Micro Inc.'s North America Partner of the Year and CORE Partner of the Year 2021. Both awards were announced by Ingram Micro during IBM's virtual Blue Series Event. Converge also achieved Titanium Partner Status with Intel Corporation Canada NewsWire; Titanium being the highest level of partner status.
Since the computer was used to digitise technology, automation has transformed businesses, improved efficiency, and advanced productivity. The next generation of Intelligent Automation will allow businesses to prepare for innovative competence. Tangentia (83rd) was founded in 2003 and has offices in Canada, America and India; the Canada office is in Toronto, Ontario. The company collaborates with foremost Canadian companies to transform their business models with automation technologies and platforms. Tangentia Ventures is the venture capital arm of the Tangentia group of companies which enables creative individuals and organisations to establish long term profitable business solutions. Tangentia is one of the leading providers of AI services (making the most of everything AI has to offer) to assist companies to maintain a competitive edge with the latest in intelligent technology such as Agile Digital Transformation for Automation, Robotic Process Automation (RPA), B2B, Business Process Management (BPM), the Tangentia Intelligent Automation (TiA) platform known as TiA Core AI, electronic data interchange (EDI), and Blockchain. AI technologies such as Natural Language Processing (NLP), Machine Learning, text analytics, speech recognition, and language translation help companies to advance customer communication and task automation. TiA Core AI is the centre of the Tangentia Intelligent Automation (TiA) platform. Formulated as an industry-prepared AI platform with an extensive collection of 'expertise', TiA Core AI was assembled with inventive technologies consisting of computer vision, deep learning, machine learning, natural language processing, and Robotic Process Automation (on Tangentia's website one can actually talk to Tia). Business Process Management (BPM) helps to navigate the world of BPM for the digital age; Tangentia builds Smart Process Applications that strengthen the power of analytics, cloud, and BPM. The benefits of RPA are to automate tasks (eliminate time-consuming manual tasks for employees), eliminate human error (automation systems complete programmed policies, reducing costly human error), lessen inefficiency (RPA solutions can be customised to perform tasks cost-efficiently), ensure compliance (design and implement a solution that adheres to compliance policies), decrease labour costs, and improve productivity. Industries that seek transformation strategies to merge RPA and BPM projects focus on these benefits when they approach Tangentia to establish synergies between RPA programs and BPM proposals. As a foremost electronic data interchange (EDI) and RPA firm Tangentia is able to apply every facet of blockchain technology to combine development projects into existing workflows. They assist companies of any size to determine the best AI automation solutions. Vijay Thomas is the founder and CEO of Tangentia.
AaroRn Technologies (2nd) in Guelph, Ontario, was founded in 2018 and offers an extensive range of services such as RPA for the public sector, Intelligent Process Automation (IPA), UI (User Interface) and UX (User Experience). IPA is the application of AI and related new technologies such as Cognitive Automation, Computer Vision, Machine Learning, and RPA. It is a combination of business-process developments and next-generation technologies to automate, integrate, and manage digital processes. MetaVRse (47th) in Toronto, Ontario, was founded in 2016 and is a Global XR consulting and custom development firm that focuses on Virtual and Augmented Reality. MetaVRse's mission is to liberate the power of spatial computing (3D/XR). The MetaVRse Engine is an international 3D/XR creation tool and editor to create and share interactive 3D/XR experiences on the web for commerce, education, marketing, and training. PAVE by Discovery Loft (58th) has headquarters in Toronto, Ontario as well as Ho Chi Minh, Vietnam. PAVE specialises in the automotive industry and focuses on Computer Vision and Image Recognition. It was founded in 2017 and is recognised in the automotive industry for using computer vision to automate the detailed capture, grading, and inspection of vehicles; thus, allowing anybody to capture accurate, entire vehicle inspections within minutes. Discovery Loft's project is industry-centred, merged with technology, and in collaboration with their clients to discover methods to hasten essential digital transformation in the automotive industry.