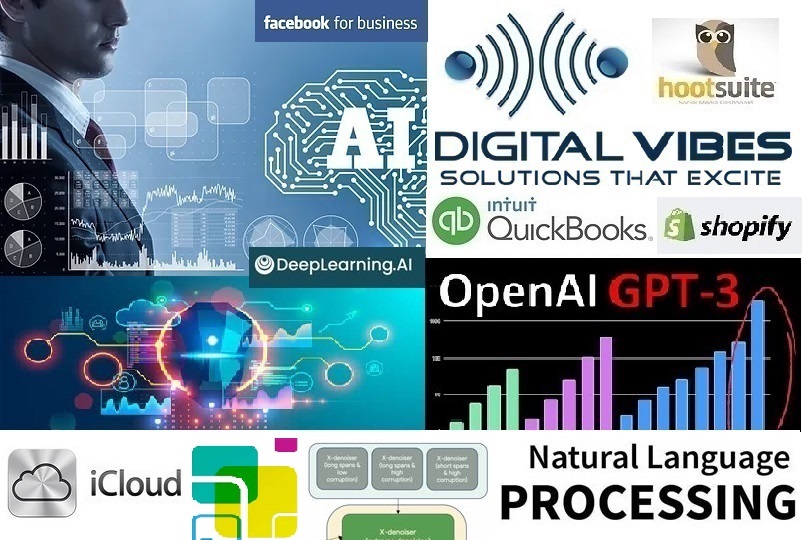 Digital Vibes, a provider of Artificial Intelligence (AI) solutions in Thunder Bay, Ontario, Canada, believes that the city of Thunder Bay has a high level of digital divide and digital disadvantage among the aging population and Indigenous Peoples in terms of digital literacy. Digital divide defines who has access to the internet, computers, and mobile devices. Digital literacy is whether people have the knowledge to use technology.
These disadvantages are present throughout the whole region of North-western Ontario and are based on facts such as access, education, and income. The result is that the people may not be equipped to share in today's technology-driven economy, adversely affecting the community's economic, environmental, and social welfare. Digital Vibes believes that Thunder Bay's digital divide is mostly due to a variant of digital literacy. Because of the shortfall, they have taken on the task of not only making the citizens of Thunder Bay digitally literate, but to serve Canada's most affected community, the First Nations Peoples. The company understands that progressive change is a challenge, but with years of digital media experience, confidence in their services, and the potential of digital technologies, they are driven by their mission to deliver technological solutions to everyone, and to empower consumers with the technology to help them live, play, and work smarter.
Businesses do not have the time or know-how to investigate and evaluate technologies. After assessing individual needs through Innovative Services, Campaigns, Consulting, Assessments, and Presentations to governments, businesses, and schools, Digital Vibes tailor their services to suit individual clients, because no two businesses are alike. One way content creation, marketing, and research can be more impactful and relevant to increase a company's profitability is to use AI. Another way is to use front-line research and technologies such as Natural Language Processing (NLP) and Deep Learning for innovative processes and transformation in an unsettling digital era. As technology continually changes, the solution Digital Vibes presently offers is built upon the latest open-source technology by the company OpenAI namely GPT-3. It controls the most developed AI writing tool that uses NLP to help clients achieve customised experiences. This technology enables Digital Vibes to solve a highly compound problem that would otherwise require huge funds and teams of competent data scientists.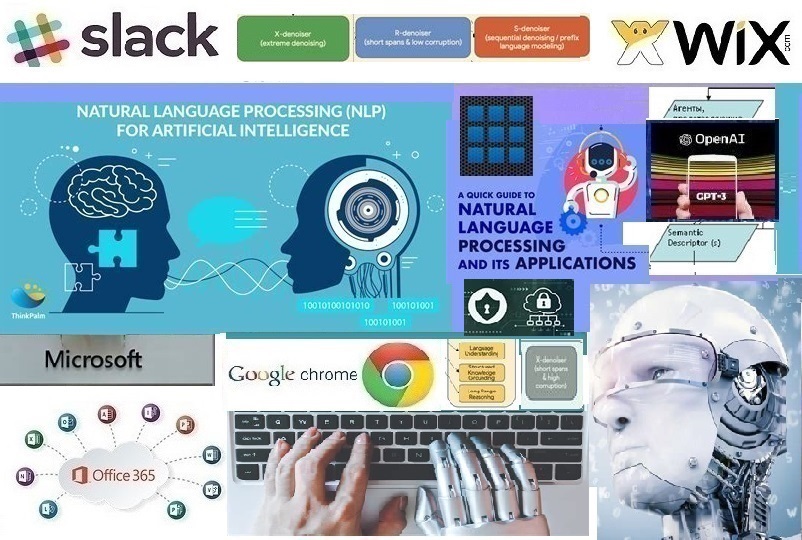 Content is king in the fast-paced world of search engines and social media. AI-powered software is all about how it can help your business grow. Most marketers enthusiastically invest in content marketing as a top digital marketing strategy. ShortlyAI is an AI content generation tool. If you are aware of other AI writing tools, you probably realise that most create a series of content styles from templates that allow data input and AI output results. With ShortlyAI the interface is like a blank canvas on which ideas are randomly written for the program to respond with outputs based on the input. Due to the AI being a computer, input ideas must be precisely described. AI Writing for All makes it easier for an individual to create content for a blog, book, email, essay, Google Ad, letter, product description, social media post, or website. Commands help to create perfect sentences (use them to instantly expand, rewrite, and shorten sentences). ShortlyAI creates a video script in minutes instead of hours (use Instruct command to instruct ShortlyAI to write the video script). Semrush is an American company that offers a platform for keyword research and online ranking data, as well as metrics like cost per click (CPC) and search volume. The platform also gathers information about online keywords collected from Bing and Google search engines. The founders, Dmitri Melnikov and Oleg Shchegolev, initially began as Search Engine Optimisation (SEO) enthusiasts, attracted by innovative technologies and industry improvements, and continued to create a tool that could recognise market trends and valued industry practices.
The AI writing solution leads to improved customer commitment. According to Semrush, marketing and sales departments focus on AI technology and machine learning to accomplish their goals. AI Writing for Marketers provides insight that allows company owners to effectively direct their marketing efforts, thereby making it easier for marketing teams to discover and nurture customer relations. AI Writing for Researchers simplifies the task of researchers to assist with research in manuscript writing, to participate in the writing process, and to give feedback on draft manuscripts. Deep structured learning is a section of a wider field of machine learning built on artificial neural networks that attempt to mimic human brain behaviour (permitting it to be taught from massive volumes of data). Deep-learning methods like deep neural networks, deep reinforcement learning, recurrent neural networks, and Transformers have been used in fields such as bioinformatics, computer vision, medical image analysis, natural language processing, and speech recognition. Conclusions similar to human performance have been recorded.
Cloud-based technological solutions can improve a company's productivity and profitability. Most of the services are low-cost subscription services or free software. Cloud computing applications allow people to run their business anytime, anywhere and on any computer, tablet, or smartphone without having to back up their digital assets. QuickBooks cloud accounting software can integrate a large amount of software as a service application.  Slack is an instant messaging program created by Slack Technologies. Although Slack was developed for organisational and professional communications, it has been implemented as a community platform. Dropbox is a file hosting service organised by the American company Dropbox, Inc. (with head office in San Francisco, United States) that offers file synchronisation, cloud storage, personal cloud, and client software. Dropbox generates a folder on the computer, the contents of which are synchronised to Dropbox's servers and to other computers and devices that have Dropbox installed and keeps the same files up to date on all devices. MailChimp's operating company, Rocket Science Group, is an American marketing automation platform. MailChimp is the email marketing service of RSG with easy options to design, send, and save templates of emails. G Suite is a brand of software and products (cloud computing, productivity, and collaboration tools) developed by Google. Office 365 represents subscriptions that include access to Office applications as well as other productivity services (cloud services) that are authorised over the internet. An entire installed application includes Access, Excel, OneNote, Outlook, PowerPoint, Publisher, and Word. iCloud is a service that organises all devices and keeps them in synchronisation. Information can be shared between a computer, an iPad, and an iPhone and the information will be automatically updated on each device for the latest information to be present on all devices.
Market your business on a social network platform. Wix.com Ltd. is an Israeli software company (publicly listed in the United States) that provides cloud-based web development services by allowing users to create mobile- and websites through online drag and drop tools. Wix makes it possible for everybody to have a professional web presence and to manage their business online. Digital Vibes' website was built with Wix. Hootsuite is a social media platform of which the user interface is a dashboard that supports social network integrations for Facebook, Instagram, LinkedIn, Pinterest, TikTok, Twitter, and YouTube. This management platform is a great way to control several social networks, to grow a brand with social media, and to unite with customers. Chrome is a free internet browser designed by Google. It includes synchronisation with Google accounts and services, an in-browser spell check and translation, and an integrated search bar/address bar. Chrome also has added software for business development. HubSpot is an American developer and marketer of software products for inbound customer service, sales, and marketing. The CRM product manages and tracks interactions between a company and its prospects and customers which enables companies to measure sales team productivity, report on revenue sources, and forecast revenue. The software (as a service product) is free and integrates with Microsoft Office for Windows, G Suite, Gmail, and other software. Shopify Inc. (with headquarters in Ottawa, Ontario) is a Canadian multi-national e-commerce company. 'Shopify' is the e-commerce platform for online stores and retail point-of-sale systems that offers online retailers an e-commerce solution (customer engagement tools, marketing, payments, and shipping) to sell their products. The platform allows acceptance of credit card transactions, customisation of the storefront, organisation of the products, response to orders, and tracking. During an innovative incentive spree, Shopify launched an Application Programming Interface (API) platform, a Shopify App Store, an Apple App Store, and a Build-a-Business competition. The API allows developers to build applications for Shopify online stores and to sell the applications on the Shopify App Store. The Apple App Store has a free mobile application which allows Shopify store owners to view and manage their stores from iOS mobile devices. The Build-A-Business competition is for contestants to develop a business using the e-commerce platform. The winners receive cash prizes and mentorships from entrepreneurs. During 2010, the Ottawa Business Journal named Shopify as Ottawa's Fastest Growing Company.
OpenAI is an artificial intelligence research laboratory based in San Francisco, United States. A group of investors, including Elon Musk (who is famous for the electric car Tesla) founded the company in 2015. OpenAI announced an API for developers (to create innovative technologies and to build new applications and services) as its first commercial product. The API has a powerful universal language model, GPT-3 (a machine learning model with more than 175 billion parameters). OpenAI's API provides access to GPT-3 (Generative Pre-trained Transformer 3) that completes an extensive range of natural language tasks to translate natural language to code. It is an autoregressive language model that uses deep learning to produce human-like text. Given an original text as prompt, GPT-3 will create text that continues with the prompt. The language model can write code, produce business ideas, create fiction, write poetry, compose music, and copy human moods.
Although in-site search is available from general web search providers such as Google, it is part of general web searching. The search engine crawls the web as well as the client sites and offers search features limited to the target site. This complicated task is only available to large organisations such as Google and Microsoft. When the OpenAI API launched, AlgoliaAI (a San Francisco company specialising in Information Technology, Search Engines, and Software) partnered with OpenAI to integrate GPT-3 with their advanced search technology (provided as a service). At the time, they offered web search of client websites through a host search engine. To understand and answer specific customer questions is to connect the questions to accurate content. By incorporating GPT-3 as a powerful search engine tool, AlgoliaAI will be able to create their 'new Answers' product. Microsoft invested one billion dollars in OpenAI and established a multiyear contract with the San Francisco-based start-up to design, engineer, and test additional AI technological research, and develop AI-based supercomputing technologies. As part of the agreement, OpenAI will run its services on Microsoft's Azure cloud computing platform. Since its release, GPT-3 has gone viral as a state-of-the-art AI learning model. While it does not have a brain, it is the most powerful language model that can produce human-like text on demand. Companies that grow with OpenAI's API Developers can adapt GPT-3 to suit their own applications.
Although Natural Language Processing has been around for years, it has had a great influence in the development of the digital world. Examples of NLP tools that are used every day are such as Autocomplete, chatbots, Gmail spam filters, search engines, social media monitoring tools, Spell check grammar correction software, translation software, voice assistants, and Voice text messaging. As momentum for machine learning and AI accelerated, NLP played a vital role in human and computer communication. Although Natural Language Processing's downgraded definition is that of the interaction between human language and computers, its descriptive definition is that NLP is a branch of artificial intelligence combined with fundamentals of Computer Science, Linguistics, Human Language, Machine Learning, Deep Learning, and Information
Engineering algorithms used by computers to analyse and manipulate human languages. The threefold program of NLP is to teach machines to interpret conversational inputs from humans, to bridge the gap between human communication and computer knowledge, and to establish communication channels between humans and machines. NLP processes and analyses large amounts of data to give meaning to human languages by interacting with computers to recognise and understand characters, sentences, statements, or written words in natural language. Once processing has reached this stage, computers are able to participate in communication with natural language(s) in all forms such as speech, print, writing, and signing.
With Natural Language Processing's rapid advancement and development of new tools, old NLP applications need to be updated. The fastest-growing sub-division of AI (linguistics and computer science) that programs computers to analyse and process natural language data makes human language 'logical' to machines. This is amazing news for businesses and individuals, as NLP can truly influence how day-to-day activities are managed. OpenAI's intentions are for the safe development of Artificial Intelligence to benefit humanity.