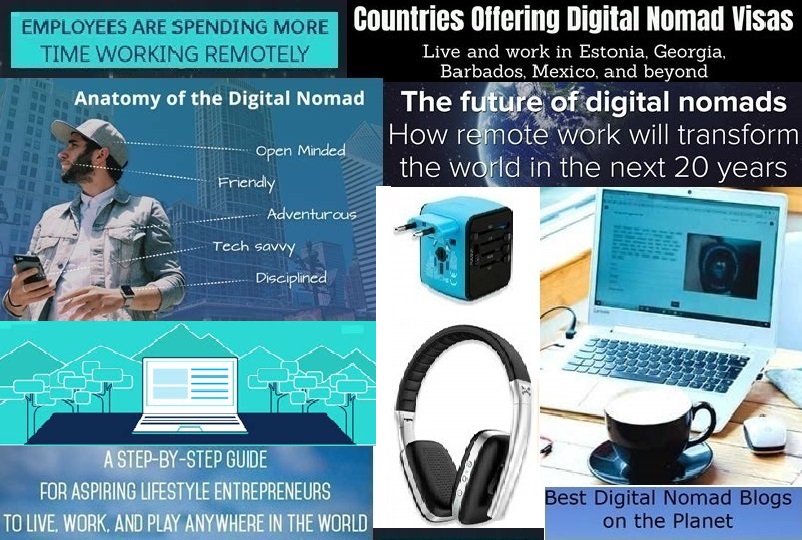 'The driving force of change in the world is technological advances.' This was expressed in a book called 'Digital Nomad', written in 1997 by two authors, Tsugio Makimoto (a Japanese semiconductor scientist) and David Manners (a British journalist). The term was used to predict how innovations in communication technologies would allow the return of societies to a nomadic lifestyle. Technological advances in computer networking will empower people to live and work while travelling.
Globally, people were not receptive to this concept as the foremost requirement for such a lifestyle was a high-speed internet connection from anywhere in the world. Craig McCaw, an American businessman, telecommunications entrepreneur, pioneer in the cellular phone industry, leading provider of cellular services, and mobile- and fixed wireless broadband communications founded and financed valuable enterprises in broadcast, cable, cellular, fibre, satellite, and communications technologies. AT&T purchased thirty three percent of McCaw Cellular and arranged a merger that made Craig McCaw one of AT&T's largest shareholders. As the founder of McCaw Cellular and partner of AT&T as a technology provider, he introduced the company's 'Cellular One' service; the first national cellular system. As the progress in wireless internet connections, laptops, PDAs, tablets, video conferencing, messaging systems, and smartphones continued, the vision of a nomadic lifestyle became a reality. People realised that they could choose to keep their present occupations or start remote businesses. At first, they started to travel at a slow pace, taking their time to learn the languages, cook the local foods, and make new friends. They also attended digital nomad festivals and events around the world.
Before the pandemic, this lifestyle was not for office employees. With offices closed and lockdowns in place, many people were forced to work from home. When working for yourself, you can start earning from the beginning (even with no experience) – besides training, there are no start-up costs. After the pandemic lockdowns, the popularity of this flexible lifestyle became the new norm; people realised that they could work their usual office hours without a static workplace. Many major company leaders now believe that employees can do their work from anywhere in the world while using technology. Several digital nomads come from developed countries with passports that allow freedom of travel while others worked with a travel visa, which is technically illegal. The legality to work from anywhere in the world has now been made possible through digital nomad visas.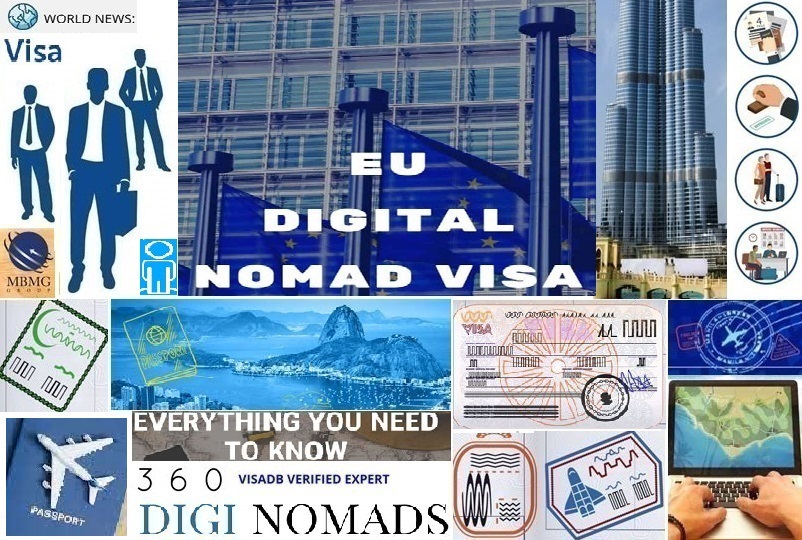 Through its platform, MBO Partners has built an employee ecosystem that maximises value, minimises risk, and strengthens relationships between employees. The 2020 MBO Partners State of Independence (SOI) study was the 10th annual study in the series of studies on independent work in the United States. The Digital Nomads research brief was part of this series of studies. Since 2011, there has been more than 22,000 in-depth surveys completed by independent workers and more than 1,500 in-person independent worker interviews. 2020s results showed that 10.9 million American workers described themselves as digital nomads, an increase of 49% from 2019. Digital nomads are divided into two groups – the first group is entrepreneurs and freelancers, and the second group is remote workers and telecommuters. The main difference is that entrepreneurs and freelancers have their own businesses while remote workers and telecommuters are employed by companies. Digital nomads are virtual workers who perform their occupations solely over the internet and travel to new places where they live in different countries. They are self-employed individuals with freedom to work globally and regularly travel to different locations. Digital nomads have a choice to focus on one area or travel around the world (living out of backpacks and suitcases).
Digital nomadism is characterised by a technology-enabled lifestyle. Concerning their nomadic lifestyle, entrepreneurs, freelancers, and virtual assistants gain location independence by working from temporary housing, co-working spaces, public libraries, hotels, restaurants, or coffee shops.
They take advantage of wireless digital technologies with online tools such as Wi-Fi connected laptops, smartphones, or mobile hotspots to access the internet. Digital nomads are adventurous, open-minded, tech-savvy, travel permanently, carry several electronic devices with them, work for themselves or someone else, have minimal possessions, and qualify for various jobs in several industries. Their revolution into entrepreneurship and freelancing is to create friendly, tolerant, and sociable communities abroad. Certain locations around the world are more friendly towards the nomadic lifestyle; find out about the internet infrastructure, if foreigners are welcome, and whether there is a community of fellow digital nomads when choosing a destination. The secret to a sustainable nomadic lifestyle is to know the difference between the corporate hours of the different countries by considering the global time zones e.g., Phuket in Thailand is in the Indochina Time Zone (ICT). Indochina Time is seven hours ahead of Greenwich Mean Time (GMT) or the Coordinated Universal Time standard which is indicated as UTC/GMT+7. ICT does not have daylight-saving time; therefore, it has the same UTC offset throughout the year. Daylight saving is a deliberate manual set-back or set-forward of time on specific days of the year. ICT is observed in south central Asia and runs through Cambodia, Laos, Thailand, and Vietnam.
Semi-retired or retired people choose to live the nomadic lifestyle for a brief period. It allows them freedom of movement to learn about cultures, build new friendships, and explore new places. They choose it as the ultimate lifestyle to promote eco-friendly practices, to meet people with similar philosophies, and to find inspiration through interaction with people from other cultures. Besides work, they either help to build communities or positively impact the local communities of the countries they visit.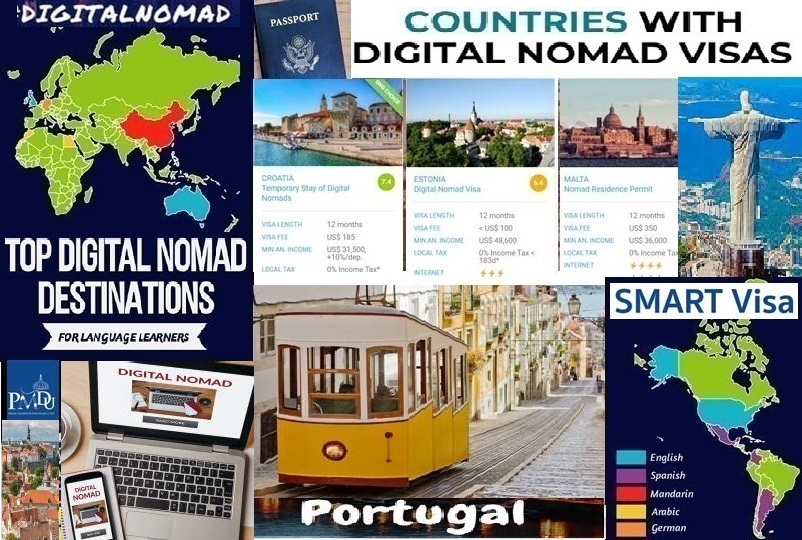 Digital Nomad Visas are unique entry permits that allow the holders to do their jobs from other countries for extended periods. Globally, there are many countries that issue digital nomad visas. Some Caribbean countries such as Barbados, Antigua and Barbuda have the highest application fees for digital nomad visas while other countries offer free digital nomad visas to create awareness among interested applicants. The fact that several countries have already created Digital Nomad Visas does not mean that travellers are unable to work remotely from countries that have not yet applied for DNVs. Digital nomad jobs require digital skills. Among such job titles are blog content writers, consultants, content creators for advertising and marketing, copywriters, editors, website developers, entrepreneurs, graphic designers, language teachers, lawyers, photographers, project managers, social media managers, translators, video editors, videographers, video producers, virtual assistants, and writers. Affiliate marketing, cryptocurrency, daily trading, digital marketing, e-commerce, graphic design programming, online surveys, web design, and web development also qualify for a long-term travel lifestyle. Countries with digital nomad jobs are countries such as Antigua and Barbuda, Argentina, Bermuda, Brazil, Cayman Islands, Costa Rica, Croatia, Estonia, Georgia, Hungary, Iceland, Indonesia, Italy, Latvia, Malta, Mauritius, Portugal, Romania, Spain, and the United Arab Emirates.
The countries that released Digital Nomad Visa programs during 2020 were Antigua and Barbuda, Bermuda, Cayman Islands, Estonia, Georgia, Iceland, and the United Arab Emirates. During 2021, Costa Rica, Croatia, Malta, Romania, and Spain. During 2022, Argentina, Brazil, Hungary, Indonesia, Italy, Latvia, Mauritius, and Portugal. During 2020, Antigua and Barbuda announced a digital nomad visa, the Nomad Digital Residence (NDR) which allows digital nomads who work for a company outside of Antigua and Barbuda to stay in the country for two years. Bermuda invited applications for its digital nomad visa (an expansion of an older residency program); the visa allows digital nomads to live in the country for one year. The Cayman Islands launched the Global Citizen Concierge Program – foreign workers must have an employment letter from an entity outside the Cayman Islands and a minimum salary of 100,000 USD. Estonia's digital nomad visa allows remote workers to live in Estonia for a maximum of one year while legally working for their employers or own companies registered abroad (applicants need a monthly income of 3,504 Euros). Georgia launched a program known as 'Remotely from Georgia' – under the program, citizens from ninety-five countries can travel and work remotely in the country for 360 days without a visa. Iceland allows foreign nationals to live in the country for up to six months under a long-term visa. The city of Dubai in the United Arab Emirates launched a visa program that allows digital nomads and remote workers to stay in the country for a year; to qualify, foreign workers need a monthly income of 5,000 USD and a letter of employment.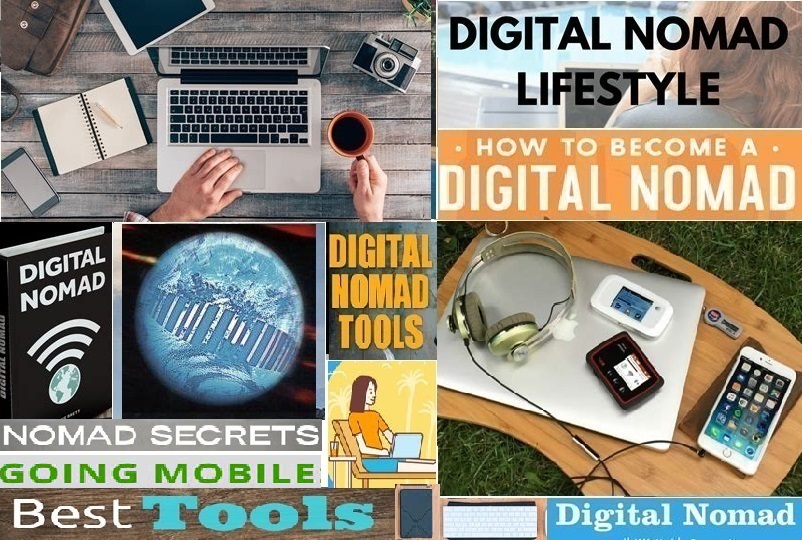 During 2021, Costa Rica passed a new law to extend the digital nomad program from ninety days to a year, with the option to renew it for another year. Digital nomads are exempt from income tax and have the use of other benefits such as the opportunity to open a national bank account. The visa requires foreign nationals to have a monthly income higher than 3000 USD (families that apply for the visa need a monthly income greater than 5000 USD). Croatia started offering special visas to digital workers outside the European Union – the visa allows digital nomads to stay in the country for a year while being exempt from income tax – technically, it is not termed a digital nomad visa, but a type of temporary residency permit. (Croatia is a favourite European digital nomad destination, especially for those looking to reset their ninety-day Schengen Area stay. Applicants need a monthly income of 2,600 USD, pay the temporary residence permit fee of fifty-five to sixty-five USD, purchase health insurance, undergo a criminal record check, and confirm that their passport remains valid for no less than three months from date of departure). Third country citizens who are not from an EU (European Union) member country can apply for the Malta Nomad Residence Permit (NRP); the visa lasts for a year with the possibility of an extension – dependent family members can be added by paying an extra 300 Euros for each member). Romanian parliament passed legislation for a digital nomad visa which is valid for six months (can be extended for a further six months) if applicant has proof of part-time or full employment (for three years prior to application) and have proof of income for the last six months (equal to three times the Romanian average gross salary).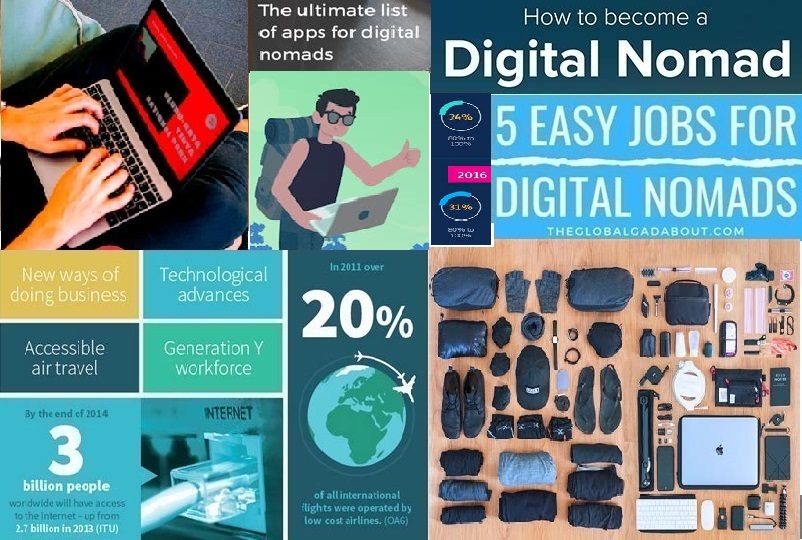 During 2022, a new law in Spain created the Digital Nomad Visa which qualifies digital nomads for a tax rate reduction and residency in Spain for one year. The Argentinian government implemented a temporary visa for digital nomads (valid for six months, renewable for another six months). Brazil introduced a digital nomad visa for foreign nationals employed by a foreign company – non-Brazilian workers can apply for a visa that allows them to stay in the country for ninety days during a one-hundred-and-eighty-day period, or one-hundred-and-eighty-days during a one-year period (the digital nomad visa is valid for one year, renewable for another year). Indonesia introduced a digital nomad visa that allows remote workers to live in the country tax-free for five years. (Indonesia's Minister of Tourism is confident that this initiative will attract more than three million digital nomads to the country). Italy's digital nomad visas were voted into law as part of a government declaration. Latvia's immigration laws allow third-country nationals to reside in Latvia on a one-year visa while working remotely (either for foreign-registered employers or as self-employed individuals). Mauritius extended its premium visa to digital nomads; the premium visa allows digital nomads and remote workers to stay in the country for a year. Portugal announced applications for remote work and digital nomad visas; digital nomads who want to work from Portugal can now legally do so without having to apply for a D7 visa (which was difficult to obtain). Hungary introduced the White Card residency permit for digital nomads; under the permit, foreign nationals can live in Hungary if they are a third-country national (meaning they are not a citizen of an EEA (European Economic Area) country and proof of employment with a company or employer outside Hungary can be produced. The White Card residency permit is for one year (can be extended for another year) and provides opportunities for third-country nationals to live and work in popular cities across Hungary.
European Union (EU) countries are Austria, Belgium, Bulgaria, Croatia, Republic of Cyprus, Czech Republic, Denmark, Estonia, Finland, France, Germany, Greece, Hungary, Ireland, Italy, Latvia, Lithuania, Luxembourg, Malta, Netherlands, Poland, Portugal, Romania, Slovakia, Slovenia, Spain, and Sweden. Countries that belong to EEA are all the EU countries plus Iceland, Liechtenstein, and Norway. Although Switzerland is not an EEA member, it is connected to the EU via EFTA (the European Free Trade Association). Citizens of these thirty countries enjoy the same rights as EU citizens. When citizens of the above economically affluent and politically stable countries obtain dual citizenships, they qualify for EU passports which provide the right to live, study, work, or retire in any of these countries without the need for visas or work permits.