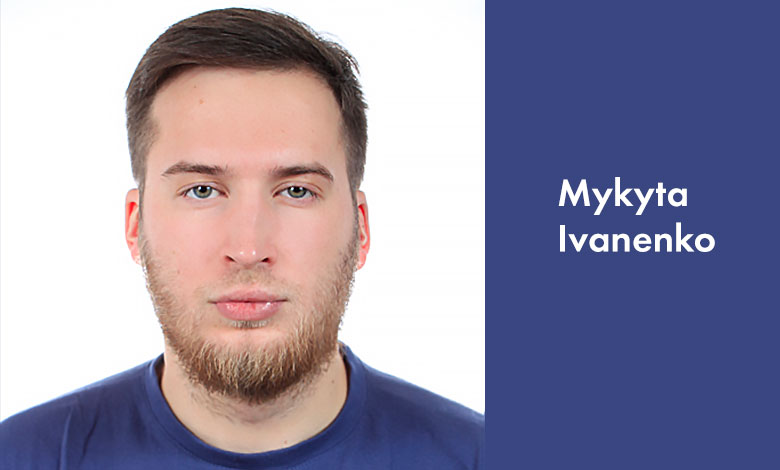 Mr. Ivanenko, tell us more about an obstacle in your career and how did you overcome it? What did you learn from it?
In my teenage, I was already curious about process improvements and automation to make life easier.  
For instance, at my secondary school, I helped the head of the parents' council to collect the meeting notes and the feedback from the parents and group them per category and prioritize them using Excel. Also with the help of Excel, I helped him to do some calculations of the costs for the events at my secondary school so that the calculations were done fast and in case of any changes re-calculations were completed easily as well.  
When I started my professional career with internships and full-time jobs I've also started suggesting the process improvements in combination with the automation of some manual tasks. And I didn't just share the problems to be solved and the processes to be improved, but the complete solutions to them as well as the steps on how to implement them.  
Thus, during my internship at the bank in order to do data analysis faster and get more accurate results I've automated the calculations and data quality checks.  
And my initiatives aimed at improvements were always supported by my supervisors or the managers at the higher levels. I was even the leader of the process improvement and automation initiative, and my colleagues and I have implemented the changes successfully.  
However, during my recent job, all my improvements' suggestions were rejected with the justification that everything works fine, even though there were plenty of inefficiencies in the value creation chain. Moreover, I've offered the solutions, that will benefit employees, the business itself as well as their customers. But that was not taken into consideration at all.  
So ultimately I've decided to create my own tool for business process improvements and their automation. And I'm already a certified Lean Six Sigma Black Belt, so I am officially accredited to run the initiatives of business process improvements at various organizations.  
In your opinion, what is the most interesting technology trend for 2021?
In my opinion, the most interesting and promising technology trends for 2021 and the years to come are the High-speed Internet, Artificial Intelligence and Smart Devices.  
Year by year these technologies are extending the capabilities of humans in life and at work.  
Moreover, with the combination of these technologies, people will be able to resolve plenty of existing problems, that they wouldn't have been able to solve say 10 years ago, for instance, the ongoing supply chain crisis.  
As soon as the vast majority of supply chain organizations leverage the High-speed Internet, Artificial Intelligence, and Smart Devices into their operations and other activities, the supply chain crisis should be resolved, because they will have efficient and transparent value creation processes, their customers will always get the products of the right quality in the right quantity at the right time, and their workspace will be adjusted as well as their workforce trained for the continuous production and distribution flows, even during the times of uncertainties such as lockdowns, natural disasters, emergencies, etc. 
How does technology affect the way customers collect information and communicate?
In the internet century customers especially younger generations get information about products and services mostly from online resources.  
For instance, Forbes suggests that 81% of consumers research online before making a purchase decision, and according to Consumer Goods Technology 33% of online shoppers abandoned their shopping carts due to a lack of detailed and complete information on the products there were about to buy. 
Social media such as Facebook, LinkedIn, and Twitter have become a primary source of information for consumers across all segments. 88% of millennials get their information from Facebook, and 47% say social media influences their purchase decision. 
As to the local businesses their consumers usually check Google Maps for the overall ratings and reviews left by other consumers and only in case if they are satisfied with the collected information, they decide to go to that place. On Google Maps they can also find some basic information on the business like the opening hours, address, etc. And the stats suggest that 77% are very unlikely to give a locally based business a second chance after encountering wrong or missing information. So businesses usually pay a lot of attention to the accuracy of their online listings. 
If customers want to do some expensive and not urgent purchase they usually go to Google Search or YouTube to learn more about the product they plan to buy and what others say about it.  
We shouldn't forget about the word of mouth as well especially in the era of the internet and various social media platforms. Some people with a lot of followers can share a negative review on some product or some negative experience when interacting with a brand, so as the consequence many of their followers will never purchase any product from that company. That's because people will trust their network over almost any other source of information. Trust developed between individuals is stronger than anything a brand can build. 
It works in a contrary way too. Some existing users of the product may write a very positive post and review online or simply share their opinion on the product during face-to-face interactions, so plenty of people will want to purchase a product from that particular company.  
Fortunately, with the help of modern technologies, customers can always reach out to the brands and ask for help to either make their purchase decisions or resolve some issues with already bought products.  
For example, one can go to the website of a shoe store and ask the chatbot with a built-in recommendation engine to find the shoes for a wedding that match with a blue suit and white shirt perfectly.  
Or if there are some issues with the phone charger one can go to the website of the store, where it was bought, and get help on the issue through a self-help portal or speak with the assistant in the chat.  
Nowadays, brands can also monitor all the online reviews and react to them immediately by getting more details on the causes of the negative feedback and resolving the issues.  
In your opinion, how has the smart city industry changed in the past 5 years?
The smart city industry has drastically been changed in recent years, especially once a pandemic has been started.  
Now the vast majority of the admin services in the cities are provided online and via dedicated mobile apps. For example, I can change my registration address with a matter of a few clicks in the mobile app from everywhere at any time.  
These days just with the smartphone in hand, it is also possible to order food and a taxi, buy train tickets, get the schedule of public transport, etc.  
When we share our locations with Google Maps, for example, the application uses that data in real-time to monitor the traffic flow, which it then feeds back to its users about the best route to take. 
Besides that, after the widespread adoption of sensors, the solutions like City Brain by Alibaba appeared. This solution primarily targets Asia as of now.  
City Brain works by letting artificial intelligence (AI) control a city. Large amounts of data are gathered, processed by algorithms in supercomputers, then feed it back into systems around the city.  
In Hangzhou it began by monitoring traffic, using data from the transportation bureau, public transportation systems, a mapping app, and hundreds of thousands of cameras.  
Alibaba was given control of 104 traffic light junctions in the city's Xiaoshan district, and as a result traffic speed in the district was increased by 15% during the first year of operation. 
Not only this, but road accidents are now automatically detected so can be responded to faster, and illegal parking is tracked live. The system also constantly monitors video footage of traffic, looking out for signs of collisions or accidents in order to alert the police. 
By the way, did you know that 88% of gunfire incidents were not called into 911 in the USA?  
To resolve this really big issue there is ShotSpotter – a precision policing platform that helps local, state, and federal law enforcement respond to, investigate and deter crime.  
The technology suite embodies the renowned "precision policing" philosophy so now agencies have access to timely and accurate intelligence, can more rapidly and precisely deploy resources to respond to crime, as well as proactively prevent it.  
The platform is highly data-driven and includes community protections and engagement opportunities to help improve police-community relations. 
Thanks to this solution, there is a 33% decrease in Gunfire in 2020 in Fort Myers, FL, 4 min reduction in GSW victims' transport time in Camden, NJ. Other American cities significantly benefit from this system as well.  
So as you can see the solutions for some basic admin tasks and more complex systems for instance to ensure the physical safety of city inhabitants are appearing and expanding to a larger scale, and I strongly believe this tendency will keep growing in the years to come.  
How would you define the future of work in an era of smart machines and robots?
A recent study from Pew Research shows that 71% of people are currently working from home, and 50% of employees say they want to continue working from home at least three days a week. That's more than half of people wanting to be remote over half the time! 
And according to a Forrester Consulting study commissioned by Google in January 2020, organizations that reported investing in cloud-based end-user computing initiatives ahead of Covid-19 experienced better preparedness for times of uncertainty compared to businesses that were behind in this area.  
For instance, these organizations were better equipped to handle the rapid change in their working conditions, including working remotely securely, collaborating digitally with their peers, and relying on video conferencing instead of in-person meetings.  
So taking into account the factors that the workforce strives to conduct its job from anywhere as well as business becomes resilient and can keep operating even during disruptions, moreover, it's absolutely uncertain how often and for how long they can happen again and again I strongly believe that the vast majority of the people will become cloud workers in the near future.  
Thanks to this transition workers will be able to use their applications on various devices, not only on computers. But to do it efficiently and use as many devices as they have for example smart wearables or smart displays the enterprise software will be transformed into smart assistants, that proactively & intelligently utilize the tools to complete various tasks with the help of the conversational interfaces just like we can ask Siri or Google Assistant to set the alarm for 7 o'clock in the following morning.  
For instance, in the nearest future, the leaders of the supply chain organizations will be able to utilize Smart Assistants to order missing supplies, generate financial reports, communicate with customers, etc.  
Moreover, in supply chain organizations, the workspace transformation will go further. With the help of artificial intelligence, smart devices, and robotics manual and laborious tasks will be taken over by smart machines powered with specific intelligence, required to complete the jobs fast, 24/7 365 days a year, and human-error-free.   
According to a recent study from IndustryWeek before the pandemic, 38% of manufacturers had trouble finding candidates with the right skills, and today that number is 54%, so this transition might be implemented painless and at a quite fast pace, because there is a lot of work to be done.  
Both companies and their employees will benefit from this transformation 一 companies will get their things done and employees will have much more interesting tasks to work on in the innovative environment with a strong focus on utilizing their strengths and developing other skills, especially soft ones. That way the majority of manual laborers will rather become knowledge workers, that control how things are being done.  
With this workspace model, employees will even be able to work remotely and visit their companies from time to time for some specific tasks, that require physical presence. And companies will significantly benefit from that because their operations will keep running smoothly even during times of disruptions, such as lockdowns, natural disasters, emergencies, etc.