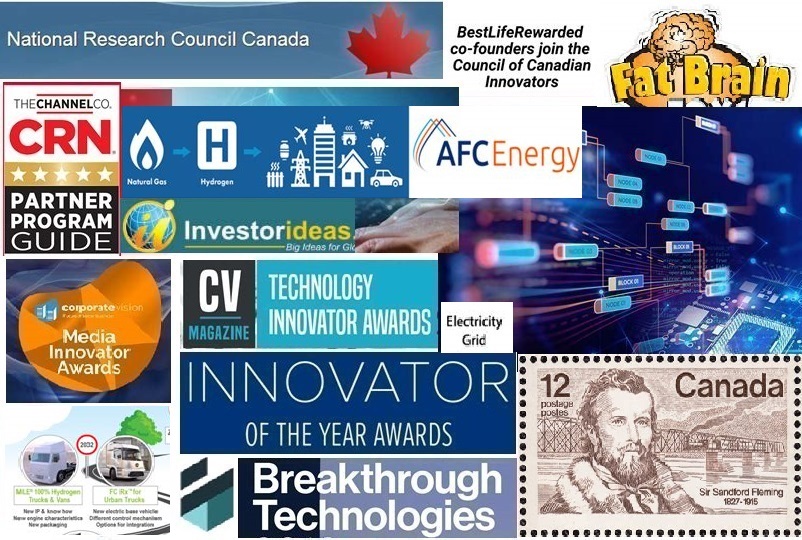 Internet, social media, smartphones, and tablets have improved the integration of IoT and altered the expectations of consumers. Graphic designers, illustrators, product- and web designers apply their talents, skills, and experiences to satisfy the demand for advanced digital products. Sales managers support existing projects and focus on new services and solutions. Public Relations (PR) specialists follow research, planning, design, and evaluation stages to implement media strategies and record the impact that marketing and advertising of new products and services has on clients.
Event production involves creativity, innovation, and intense input. Working with an event consultant helps to plan a budget to establish a realistic goal. The cost of the event will be determined by the venue, the attending guests, the activities, and the equipment. Brand development is a method of developing and recognising a company's products, services, and visions. Photos alone are not enough to create an awe-inspiring atmosphere. A digital marketing strategy with a full-spectrum campaign not only enforces the loyalty of current consumers but extends to a larger margin of consumers. Development communicates the brand to the target market to increase the consumers and performance of the brand through powerful brand messages and creative visuals. Working with an internal team helps to achieve such a strategy to drive brand awareness.
Nowadays, event management is part of event planning and focuses on the customer's experience of the event. With current brand and consumer tendencies highlighting the importance of this experience, more public relations departments are asking professional event production companies for assistance. A successful brand identity relies on creative and technical solutions such as digital strategies, imagery, visual campaigns, product design and development, marketing, moving- and still images, retail merchandising, sales, trend analysis, websites, and competitor analysis. An event production company that specialises in creative solutions and brand impact, engages with the audience and allows them to experience the event. Integrated into the marketing strategy, events can be a valuable tool to communicate and provide the audience with insight and understanding of the brand. Digital media production is everything from video and audio to interactive online experiences – the website creation is customised, dynamic, and targeted.
Founded in1916, with its headquarters in Ottawa (Ontario province), the National Research Council of Canada is the primary agency of the Government of Canada committed to research, development, science, and technology. Rendering advice on intellectual property regarding technological innovations, the Council is Canada's largest federal research and development organisation. The NRC supports Canadian innovators by allowing people to experience the benefits of Canada's vision for science through innovative programs. The Council provides the NRC Industrial Research Assistance Program (NRC IRAP) with certifications and evaluations, advice, collaboration, funding, and services. The Council of Canadian Innovators' mandate is to expand the growth of Canada's innovation-based sector by confirming that Canadian technology and public-policy leaders work together to develop Canada's innovations. The Council focuses on the global upgrade of high-output Canadian technology companies. The Minister of Innovation, Science, and Economic Development is responsible for the NRC.
Bruce Mau (a Canadian architect, designer, educator, and author) is the founder and creative director of Bruce Mau Design (BMD), founder of Institute without Boundaries, and co-founder and CEO of Massive Change Network (a design consultancy in Chicago). He is one of the world's most popular designers and began his career as a graphic designer before applying his designing skills to architecture, art, eco-environmental design, education, films, museums, and conceptual philosophy. BMD is a design studio that designs brands from print media and brand identities of exhibits and museums. With offices in Toronto and Chicago, Bruce Mau Design is a worldwide multidisciplinary brand design company that works with organisations to shape the future of their industries. He works on a variety of projects in co-operation with foremost global brands, entrepreneurs, governments, organisations, artists, universities, and like-minded optimists. During 2007, he received the AIGA Gold Medal, the Global Creative Leadership Award (2009), and the Cooper Hewitt National Design Award (2016). Bruce applies the power of design and his conceptual philosophies to transform the world. A few of these philosophies are 'massive change is not about the world of design – it is about the design of the world; design is constantly evolving; when everything is connected to everything else (for better or for worse) everything matters; the fundamental idea of design is to make the world a better place.'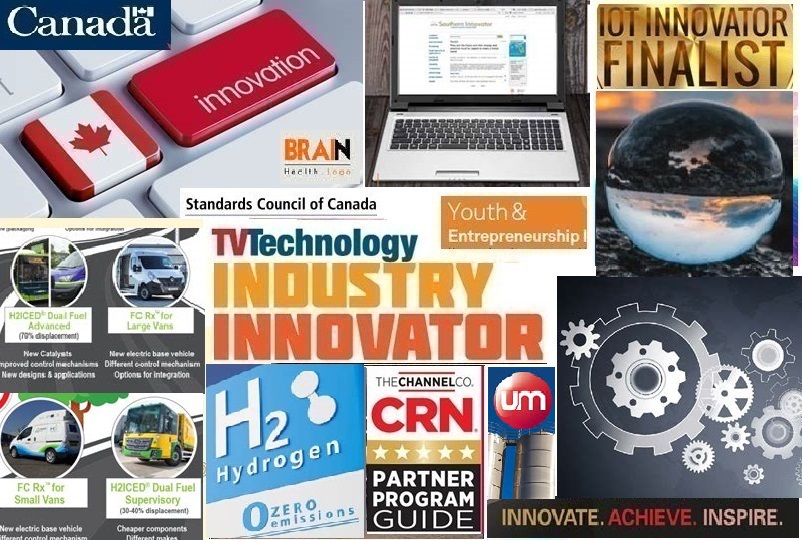 Without creative thinking, there is no inspiration for innovation. Although there are several definitions of innovation, a mutual viewpoint is the focus on originality and progress. Innovation is the practical application of ideas that either result in the introduction of new goods and services, or the development of goods and services. Innovative people express behaviours and practices of association, experimentation, networking, observation, and questioning that promote the ability to create innovative ideas, leading to new practices, products, and business models. Notwithstanding digital transformation, several academics, agencies, companies, and law firms are evaluating ways to decrease innovator-inventor imbalances in the workforce. The Innovator is a Paris-based digital media platform that focusses on the introduction of top start-ups, helps industries understand the technologies behind the transformation of their businesses, and concentrates on ways of coping with cultural changes involved with digital revolution.
Two Los Angeles-based companies are RENDER Event Design and MEGA Event Production. RENDER Event Design was launched as a full-service special event planning and production company whereas MEGA Event Production specialises in services such as design and branding, website- and social media marketing, print and promotional advertising, conferences and corporate events, special events, stage preparation, lighting and effects, and audio and video pre- and post-production. Digital Vibe is an independent multimedia production company with a powerful AI platform to analyse accurate data presentations of products and services, to preserve accurate records of campaigns, and to provide quality user experiences. With headquarters in Mumbai, Maharashtra, India, Digital Vibe specialises in digital design solutions such as brochure design and printed advertising, digital and social media marketing, website design and development, corporate branding and identity, corporate website solutions, and virtual reality applications.
Futures Industry Association (FIA) is the leading global trade organisation for Futures and Options and Cleared Industry Derivatives with a vital role in the global economy by representing a selection of global market participants that depend on trade markets such as clearinghouses, executing brokers, exchanges, specialised legal and registered trading firms, software vendors, and product specialists. FIA's main task is to provide each member firm (referred to as a global market participant) with a voice to support open, competitive, and transparent markets, to protect and improve the reliability of the financial system, and to promote high standards of professional conduct. FIA was founded in New York as the Association of Commodity Exchange Firms. It was originally recognised as a forum to discuss problems, collaborate with exchanges, embody the public consumer, study methods to lower costs, reduce the interference of credit, co-operate with educational efforts, and protect firms from falsified warehouse receipts. It later moved to Washington D.C. and was renamed the Futures Industry Association. FIA expanded by inviting international organisations to join as members (presently FIA has about two-hundred-member firms in fifty countries) and operate from offices in Brussels, London, Singapore, and Washington. The FIA Asia (Singapore) branch was set up to provide a platform for members to discuss problems related to the Futures and Options industry in the Asia-Pacific region. The FIA Europe (London) branch was founded as the Futures and Options Association. The merger of FIA, FIA Europe, and FIA Asia strengthened FIA's influence on cross-border issues, significantly increasing the organisation, the flow of information between regions, and providing an authoritative global voice to the views of their members. The merged organisation serves both the global and regional needs of the futures, options and centrally cleared derivatives markets. Central clearing is when an entity (intermediate clearing house) steps in between a buyer and seller to centrally clear a derivative trade. A select group of start-ups were chosen to participate in the annual Innovators Pavilion (FIA Futures and Options Expo) in Chicago. The November 2022 start-ups were selected by an independent committee of industry experts from FIA member firms as well as venture capital firms whose focus were on capital markets. The Innovators Pavilion provided the participants with an occasion to stage their solutions to all Expo attendees (which included senior executives from banks, brokers, clearinghouses, exchanges, and trading firms). BeZero Carbon was named the FIA Innovator of the Year, Clouty was the runner-up, and Kemet Trading won the People's Choice Award. Evolv AI hearing aids and SoundGear's Phantom hearing protection each earned the 2022 first place in their respective categories in the third annual Hearing Technology Innovator Awards. Evolv AI won the Custom Hearing Aids category and Phantom won first place in the Hearing Conservation category.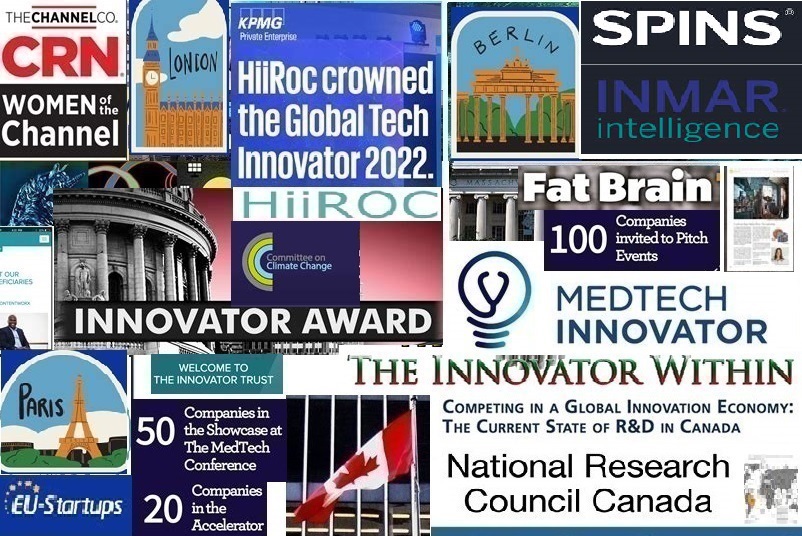 The Georgia Department of Economic Development's Annual Awards Program recognises automotive leaders and their contributions. Constellium was honoured at the third annual Georgia Automotive Awards as Innovator of the Year. The Channel Company originated in1982 when the first issue of CRN (a brand of The Channel Company) was published. Representing the Information Technology (IT) Channel, CRN remains the best online technology platform for news, analysis, perspectives, and insights to inform IT solution providers. Each year, CRN recognises technology companies for their superiority in various categories. CRN chose Aryaka (known for its Unified SASE with SD-WAN solution) as a finalist in the 2022 CRN Tech Innovator Awards. Secure Access Service Edge is a security framework that joins Software-defined Wide Area Networking (SD-WAN) and Zero Trust security solutions into a connected cloud-delivered platform that securely links users, systems, endpoints, and remote networks to applications and resources. Zero Trust security solutions do not define everything behind corporate firewalls as safe, but 'assume' that every request is from an open network. Regardless of where the request originated, Zero Trust teaches to 'never trust, always verify.' KPMG Private Enterprise announced HiiROC as the winner of the 2022 KPMG Private Enterprise Global Tech Innovator, with opposition from well over one-thousand applicants in twenty-two countries at the final event in Lisbon, Portugal. Hydrogen is the new clean fuel (an energy powerhouse with unlimited potential). Current production is either high emission of CO2 or high cost for which a solution is desperately needed. Founded by Ate Wiekamp, Simon Morris, and Tim Davies, HiiROC (situated in Hull, northern England) has established a technology (Thermal Plasma Electrolysis) to produce low-cost hydrogen with zero CO2 emissions. HiiROC's founders believe that it could be a solution to produce clean hydrogen from micro- to industrial scale. Their product can easily be installed at the demand point, evading transport and overhead costs, and allow for present transport infrastructure.
LZG International known as FatBrain AI, is a leader in influential and easy-to-use artificial intelligence solutions for start-up and mid-market enterprises (SMEs). FatBrain AI has obtained Predictive Black Ltd, a United Kingdom-based innovator of financial insights, real-time cash management, and business well-being for SMEs. FatBrain AI has also obtained Intellagents, an innovative insuretech platform that delivers innovative and easy-to-use AI solutions to the insurance ecosystem. FatBrain's global footprint contains design and development centres in India, Kazakhstan, the United Kingdom, and the United States. Its subscription model permits all companies to implement its advanced AI solutions, securely using them on premises behind firewalls or via cloud. The technologies and advanced data services transform cloud and blockchain technologies, continuous learning, and narrative reasoning. Major sectors, large and small companies, and even the smallest firms need what Fatbrain AI has to offer. The Dublin-based company Accenture, formerly Andersen Consulting, specialises in IT services and consulting. The Irish professional technology firm's current clients include ninety-one of the Fortune Global hundred and beyond three-quarters of the Fortune Global five hundred. Accenture is a technology company with prominent cloud, digital, and security services powered by the world's largest network of Advanced Technology and Intelligent Operations. Acting on the promise of technology in more than forty industries and one-hundred-and-twenty countries, Accenture creates success and value for clients, partners, shareholders, and communities. John Deere (the brand name of Deere and Company) is an American manufacturing corporation and primary innovator of technologically advanced machinery in construction, agriculture, forestry, and ground care equipment. The acquisition of the Wirtgen Group to John Deere's global network means advanced road construction technology and sustainability. Wirtgen's five premium brands in road construction assist with the global need for infrastructure development and improvement. Heavy John Deere machines are equipment such as dozers, excavators, front end loaders, and haul trucks. The entire range of machines includes agricultural machines, commercial machines, forestry machines, diesel engines, drivetrains (axles, gearboxes, and transmissions), heavy equipment, golf, lawn care, and residential equipment. John Deere dealership networks span the globe to offer equipment and customer support. Customer Service Advisor is a digital database of diagnostic, operator, and technical manuals for John Deere products that allow users to connect to machines with an Electronic Data Link (EDL) to perform diagnostic readings and accomplish adjustments. Sony has an extensive history as an innovator in industries such as semi-conductors, electronics, and video games. With experience in research and development, the company is focused on methods to improve their products and services, to develop new products and technologies that will meet the needs of their customers, and to modify to way people live and work.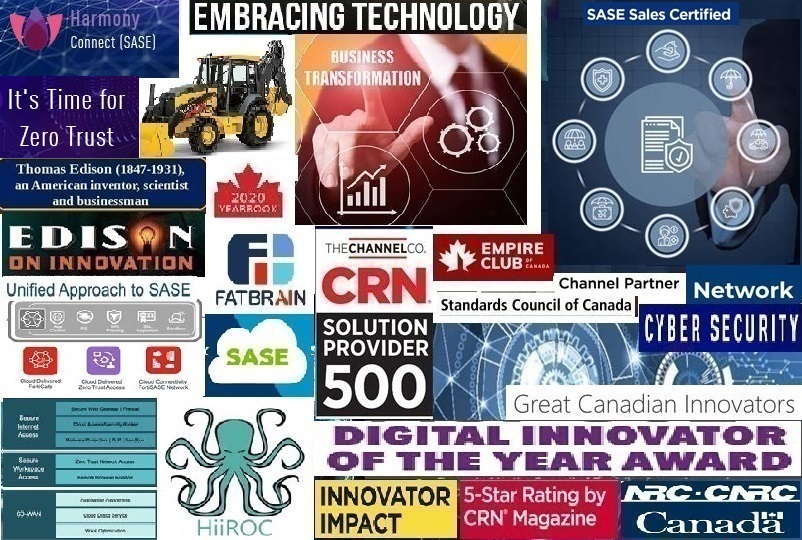 Hi-Innovator is an initiative of Uganda's National Social Security Fund (NSSF) that provides young inventors with a platform to present their business concepts and clarify perceptions such as development, goals, and visions. The NSSF established a start-up fund to identify and support Uganda's businesses that show prospects of impact and sustainability; with the commitment to promote the visibility of their businesses, they may approach potential investors. The Hi-Innovator Program starts with an online learning platform that covers introductory business knowledge for entrepreneurs, enabling them to deal with shortcomings in their businesses. The program is available to those who have a growing or small business and even to those with an intent to start a business. When expressing an interest to receive technical assistance and funding, NSSF undertakes to engage with dedicated, motivated, and skilled employees who share the mutual purpose of improving lives. At the Start-up Uganda 2021 Awards, the National Social Security Fund won the Start-up Champion Award in the Public Sector for their Hi-Innovator Program.
Google for Education Certified Innovators stay active by either continuing to work on a self-chosen high-impact Innovation Project, by being prominent supporters of Google technologies to transform education, or by Google programs to advance innovation and transformation in school systems. Amazon announced the Alexa Young Innovator Challenge for students between the ages of thirteen and eighteen. The Challenge is for students to display Alexa skills to address real-world challenges such as environmental issues, healthcare, and poverty. The contest is part of the Amazon Future Engineer educational program in the United Kingdom and will be presented through classrooms. Amazon revealed ten innovative AI and computer science careers available to young people in the future. The Intel Software Innovator program allows world-class software developers who desire leadership roles in the emerging field of IoT to share their talents and visions; thereby inspiring a growing generation of Internet of Things developers. Through their expertise and innovation with pioneering technology, developers can inspire the larger community of developers.