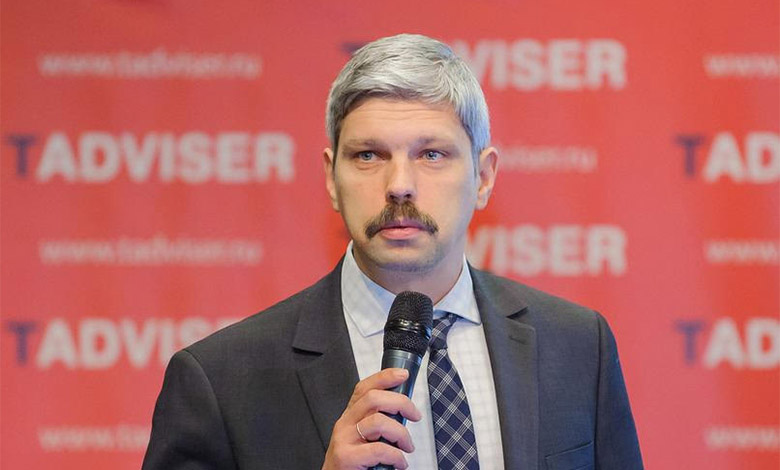 Ivan Panchenko was born in 1971 in Moscow. He graduated from Moscow State University. Lomonosov in 1994: Faculty of Physics, specializing in astronomer. After that there was a postgraduate study and defense of the dissertation. Then he began to teach astrophysics and programming at the university. Since 2000, he joined the first team of Rambler, after which there was the company Stack, and various technologies and Internet projects were developed. Since 1999, he has been engaged in Postgres, in 2014 he became the co-founder of Postgres Professional, where he is still today.
The digital transformation of the business is not just another marketing definition – it is a new reality which requires a radical change of the working processes of the business and the customer approach. It's important to realise the result of this transformation is not just using the digital technologies in the exciting products and business processes but creating conceptual new ones. Having that in mind, the editorial board of DiTech Media contacted representatives from different companies to gather their opinion on digital transformation matters that concern the business.
1. What is digital conversion and what does it really mean for you and your organization?
Digital conversion is a new stage in the development of business processes, which not only involves a high degree of automation, but also the maximum transition to working with information from working with its media. This dramatically reduces the cost of work and opens up enormous opportunities for monitoring the work of the organization as a whole, as well as in the smallest details. This means it can also optimize processes, respond more quickly to problems and improve the quality and economic characteristics of products and services. Unlike early approaches to business informatization, when they tried to back up existing business processes with information technologies, digital transformation changes the business itself so that it can use the capabilities of these technologies most effectively.
2. Why is digital conversion so important for business?
The goal of any business is to make a profit, and for this the business must have customers, preferably regular and loyal. How to achieve this? Consider the example of the hotel business. Previously, the choice of hotels was small, and you could choose the right one by simply visiting each one. Thanks to the emergence of aggregators, the market was digitalized: customers can see all hotels and their offers at once, which forces the hotels themselves to adapt to the market, quickly introducing new services, responding to changes in demand and offers, responding to guest reviews, and correctly managing their advertising budget. These cannot be avoided. To be competitive in a digitalized market, you also need to digitalize internal business processes. First of all, it is an individual work with clients, management for which CRM systems are usually used. Then, the management of the hotel itself.
3. Is digital conversion equally important for all types of enterprises and industries?
Of course, the world is changing, along with it the demands of customers and the needs of companies are changing. The level of digitalization may be different, but the need for its implementation is obvious to all companies. Please note – even conservative structures are actively introducing new technologies. Remember the "Russian Post" – until recently it was associated with long queues in branches, and now there are services for calling a courier, expedited delivery, trackers, a full-fledged application, etc. Do you think Pochta would be able to attract a younger audience of customers without these implementations? After all, they have a choice – there are many delivery services.
4. What, in your opinion, are the main problems with digital conversion? What stands in the way?
Many companies do not fully understand why they need it and why they should invest money in the development of new technologies. Meanwhile, digital conversion today is a definite trend. Therefore, there is a great risk of acting in the style of "monkey see, monkey do," having no idea about further monetization of the process and the ultimate goal. This will only lead to extra costs. Before embarking on this process, it is important to identify the tasks that need to be solved, for this it is recommended to conduct an audit, to get advice from those who have already gained experience in digitalization.
5. What do you think is the most important element when it comes to digital conversion?
Definitely, this is an integrated approach and gradual application. Companies cannot afford modernization if it causes a halt to their business. Therefore, the task of the IT department is to make this process as comfortable as possible for all participants. The development and implementation of digital conversion is carried out in parallel with the preservation of the company's operations. Everything must be carefully planned and thought out in advance.
6. Digital conversion is complex. In your opinion, what is the best way for companies to start thinking in a structured way through digital conversion?
I recommend involving experts. Not all companies can afford a full-fledged IT department and directors for digital conversion. At the same time, digital services involve, among other things, working with personal data, with cloud spaces, with providing access, and this then becomes a security issue. Therefore, not only successful growth, but also the stable work of companies depends on the quality of development and integration of new services.
7. Why is the role of chief digital director becoming increasingly important?
What are the necessary competencies and powers to possess? It is not only the role of the digital director that matters – in fact, it may not be in the company. Of particular importance is the level of interaction between the heads of departments and the IT department or a guest consultant. After all, you always need to remember why the company is being digitalized. With its help, we adapt the business to changing conditions, accelerate the process of introducing innovative solutions, open new opportunities for monetization (for example, using received and processed data), introduce digital services and increase the level of security, both for the company itself and its customers.
8. What are some examples of successful digital conversion in the world?
There are many of them. Everyone knows that the print media market has long been in deep crisis. One of the first "figures" mastered the famous newspaper Financial Times. The publication realized that the best solution is to use several channels of communication with readers. Therefore, now the Financial Times is a newspaper, website, application for computers and smartphones. Moreover, the download speed of the site is 1.6 seconds for computers, 2.1 for mobile devices. As a result of this synergy, interaction with its readers increased by 30% and subscriptions to electronic services increased by 14%. Another example is from the world of sports. Nike opened the largest Nike Soho store in New York in 2016 with an area of 55,000 square meters. There are areas for running, football, and basketball, and all sneakers can be tried in action. But much more is known in the world for the Nike Running community and the Nike Run Club app. This is more than a fitness tracker for track results. Podcasts, motivation from the best athletes, a personal trainer, a community and a chip – an opportunity to measure how much running shoes can withstand, and of any brand! And this is not the only successful application from Nike.
9. If there were any key tips that you would give the client before he embarks on a major digital transformation project, what would they be?
The recommendation is simple: as in any business, be consistent, proceed from a clear understanding of the goal, do not make spontaneous decisions, allocate an adequate budget and work only with professionals. This is a universal success model for any business, no matter whether the owners of the company use the digital model or not.