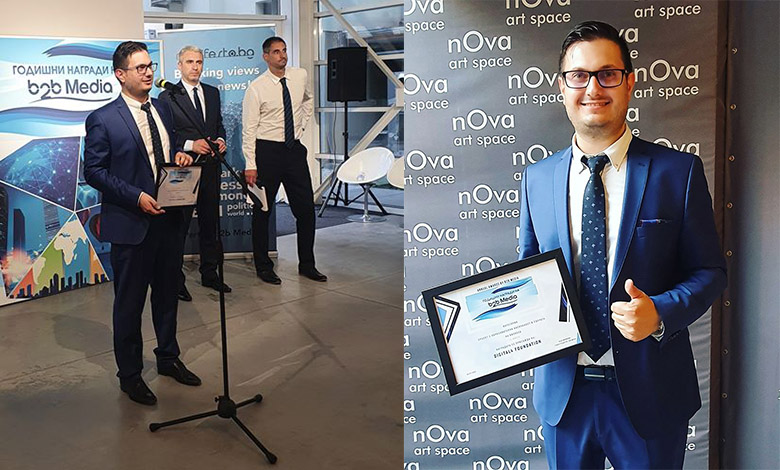 Several days ago, on 2th of July 2020, B2B Mediа held the Sixth Annual Awards, recognizing the most active and innovative companies. A deserved award won Digital4 Foundation in category "Project with an educational focus in business". The founder of the foundation is the entrepreneur Lyubomir Atanasov and the project that won the award is Digital4Bulgaria.com. The project is created with the purpose of evolving and popularizing the digitalization of the business in Bulgaria.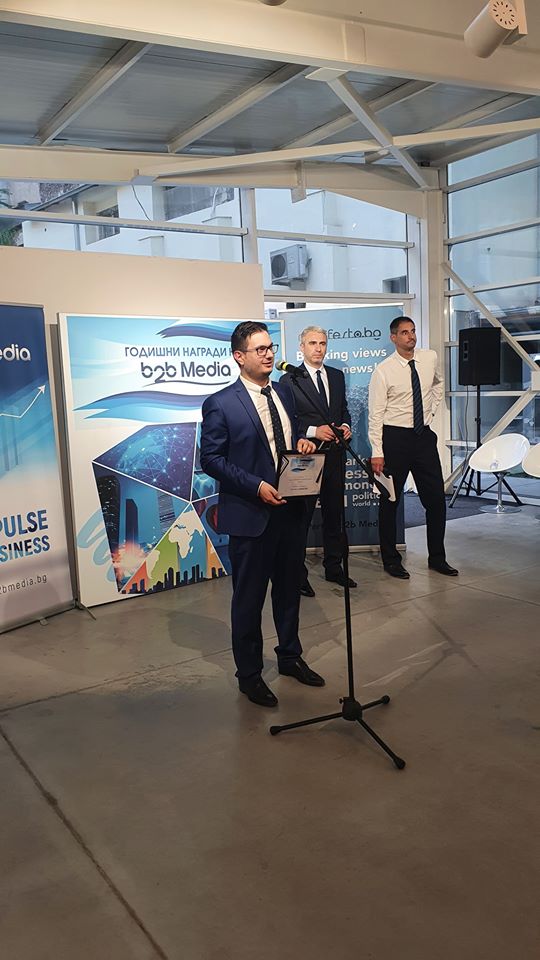 Digital4 Foundation was founded in 2019 with the mission to make active growth in the digital sector. Among the many initiatives of the foundation, Digital4Bulgaria is born – exactly the one that has taken price in B2b Media Awards. Digital4 builds a network of events around the country that gathers experts, entrepreneurs, and digital enthusiasts – building new business opportunities and valuable experience exchange. The visitors of the events Digital4Plovdiv, Digital4Varna, Bulgarian Digital Week, etc. are over 4000.
The first edition of Digital4Plovdiv was in 2016, with time it is proven to be one of the most significant expert forums. The last edition gathered 550 participants which made it the most successful one so far. The next big step came with starting the Digital4Varna in 2019 where two conferences were being created. Also, it is organized an enormous digital forum with an expo zone – Bulgarian Digital Week. It is conducted in a week and collects over 250 speakers and 13 thematic conferences with free entering passes provided by the foundation.
The goal is to create more and more cities and events on the digital map of Bulgaria.
During 2019, Digital4 organized 9 events with 2250 participants, 370 speakers, and 170 topics in the digital technology field.
The foundation started a lot of initiatives that are helping the digital transformation of the business creating added value for the community.
During Digital4Plovdiv, it is conducted the annual competition for best young digital marketers in Bulgaria – Digital Stars.
Recently, it started the initiative Talks4Digital – rubric about marketing advice and talks with digital experts of Bulgaria.
Digital4 makes a special free magazine "Digital Technology Special Edition ". It is a luxurious edition of the innovations in digital technologies, events, interviews with experts, news, analysis, facts, and prognosis in the field of digital technology in Bulgaria.
The foundation supports the growth in other of their projects – DiTech.Media. The specialized online issue focused on digital technology. The network is with over 40 authors from 14 countries who create ongoing news about digital technologies over the world.
"Digital4 Scholarship" is an initiative that has one main purpose – helping the fast and quality progress of the young people in the digital technology field. One of the ways the foundation "Digital4" supports the educations and the growth of talented young people and students is by providing scholarships.