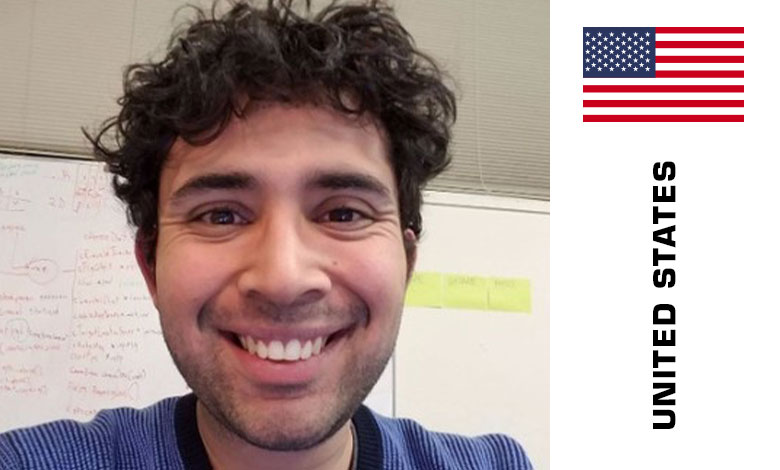 Robotics Engineer and Co-founder of Vicarious, Talentum, Ai Lab School, USA
Ivan Lozano is the founder and director of the Talentum.Space program where they help Mexicans work in the most innovative technology companies in the United States, as well as co-founder of the online school Ai Lab School. He also works as an engineer in Artificial Intelligence and robotics in Silicon Valley for the company Vicarious.com (Investors: Elon Musk, Jeff Bezos, Mark Zuckerberg, etc).
Co-founded IronDrone (500 Startups portfolio company). A platform to control drones over the internet, worked as a Software Engineer at Airspace in Silicon Valley being part of the Drone ai team to capture Drones. Ivan has been a speaker at technology conferences between Colombia, Europe, Mexico and the USA, in events such as PyCon, and Campus Party. In his spare time he likes to create and hack new things with Robots, VR and AI focused on solving social problems. As well as participating in hackathons and technology events (he is the first Latino to win the global Facebook hackathon F8 in 2019 at the Facebook Silicon Valley global event).
Session: Using a Drone to identify and rescue people in catastrophic situations
Using drones and neural networks to scan an affected area by a natural catastrophe (earthquake, hurricane, etc) may result in a powerful tool for rescue purposes, especially if the video could be analyzed by a trained neural network model, this talk is about how to use/implement this useful tool to: Scan affected area, stream video, identify people to be rescued, capture GPS location and create a logistic map for rescue.
Learning outcomes:
Neural networks and object classificador with tensorflow.

Drone control with Software API.

Use and implementation of map features, waypoints, and GPS coordinates with interactive maps.

Front end and back end development.
Additional information and programme of International Conference on Robotics, Automation & Artificial intelligence Systems – here