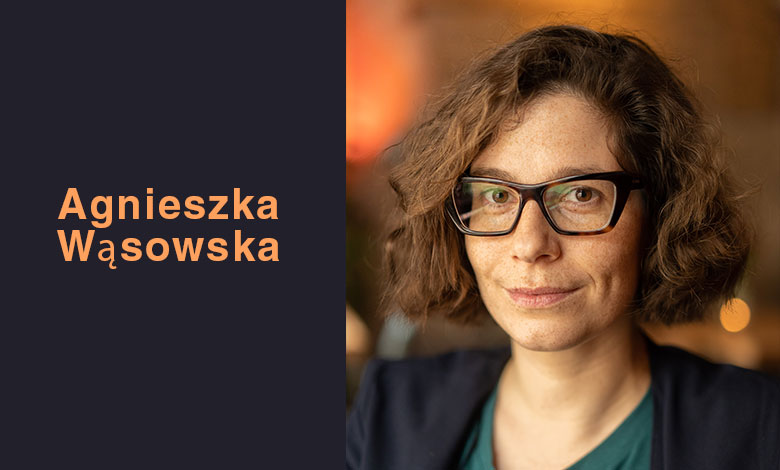 Can you tell us more about yourself and your professional background?
Words and content in general have always been at the centre of my work – whether it was ghostwriting documentary film screenplays, translating movies or essays, writing blogposts and grant applications, developing educational and film projects or analysing new language phenomena. Working in online multilingual communication has also led me to SEO and multilingual keyword research. In the 18 years of my professional work I have experience a variety of contexts, needs and languages – from art-house cinema to corporate IT, from charity to banking – which allowed me to build a broad understanding of the ways language can be used for a variety of purposes.
In your opinion, which are the main trends that shape e-Commerce in 2021?
I expect to see an interesting clash between "going back to normal" after COVID and trying to keep the e-Commerce development the pandemic gave us. e-Commerce communication is going to find creative ways to deceive customers into buying online even more. After a year when we had to buy online, now agencies will actually have to convince us to do that and that – alongside with the bitter competition – is going to give us a lot of bold creative concepts. Or so I hope.
How important is the understanding of cultural changes for the success of a retail organization?
It can make or break a business. But it is also important to understand what doesn't change. Some changes are just on the outside. A lot of online retail during the pandemic happened because people had no other choice. But where they actually happy with the experience?
Some behaviour changes are artificial, others are superficial or may falsely suggest new mentalities. Some behaviour changes are just new expressions of old values and attitudes. It is therefore crucial to see what has remained unchanged in order to interpret the changes we observe the right way.
Do you think that data personalization is the best way to engage with customers?
This depends largely on your business and communication model. There are visionaries that people want to follow and they do not wish to get overly personalised info, they want to get insight into the personality of the brand. Personalised sizes or course are fine for everyone. But what we forget to notice is that what we call "personalisation" very often has more to do with stereotypes than personality. Example? A customer is a woman. Great! Let's show her children's stuff. This is not personalisation, it's stereotyping. Such supposedly personalised efforts are really sad to look at. It is commonplace at companies that try to offer personalised experiences but don't even localise their website or do it so poorly half the language sounds like Google Translate. People would actually appreciate reading in their language more than stereotypical product suggestions. Research shows that localising product descriptions and user review gives online customers a significant boost in confidence and results in more purchases.
How can someone keep customers as repeat buyers?
Again, this depends on your business model but think in terms of expectations. Don't pretend something you're not. To get fairly good results: set realistic expectations and meet them. To get great results: set realistic expectations and then exceed them just a tiny bit.
What advice would you like to give to people interested in working in the e-Commerce industry?
Don't be afraid to follow your dreams. And I mean all kinds of dreams. e-Commerce is not just about brainwashing customers into buying more and more, and more. There's room for quality, work safety, building great relationships with customers. There's a need for sustainability people who will help e-Commerce meet all the new requirements legislators will sooner or later impose on transportation, packaging, or the carbon footprint of websites. There's room for mind-blowing innovation – from VR solutions to completely new distribution models. Be bold and imaginative, because e-Commerce is still young at heart and you can shape it to suit the needs of your future.