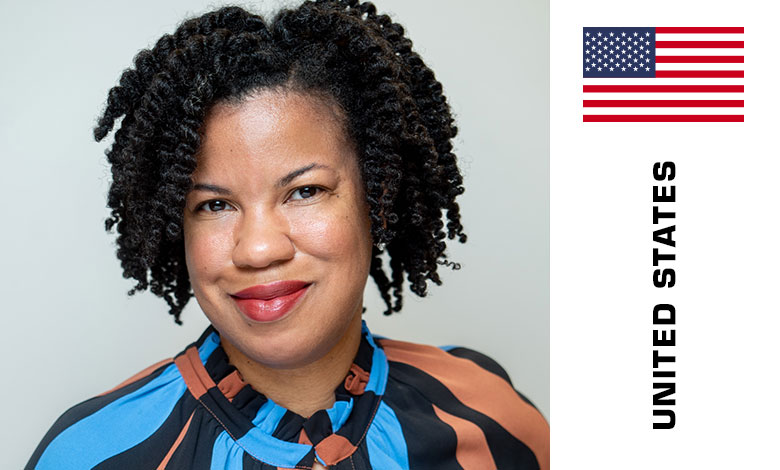 CEO at Reboot Representation, USA
As the CEO of Reboot Representation, Dwana is passionate about bringing together a strong collective to tackle the issue of underrepresented women (Black, Latinx, and Native American) graduating with computing degrees. She is confident that, together, we will increase the percentages of underrepresented women in the computing workforce.
Dwana joins Reboot Representation after 13 years at Mastercard, where she had the opportunity to contribute to leading-edge efforts as a senior software engineer, and lead innovative projects and teams as she ascended through various leadership roles. Dwana identifies with the challenges of being an underrepresented woman in tech and has been successful despite those challenges.
As a founding member of MasterCard's Leveraging Employees of African Descent (LEAD) Business Resource Group, Dwana served on its steering committee from 2008 – 2011. She enjoyed being a mentor, coach and sponsor to numerous employees across the global organization, as well as others outside the company. Dwana has a true passion for enabling environments to be more diverse and inclusive, and empowering everyone to thrive in them. Prior to joining MasterCard, Dwana held IT positions with IBM and the May Department Stores Companies.
Representation & The Elusive Woman of Color in Tech
There are so few underrepresented women of color in tech that we fall through the cracks as a group–women of color are almost completely absent at the senior level, with zero Black or Latina women CEOs of Fortune 500 tech companies. 
As a woman of color, navigating to a position of leadership in tech and taking on the emotional toll of making the corporate world anti-racist is difficult. But, it can–and must–be done.
Learning outcomes:
Learn what role the individual can play as we work to make the tech industry more inclusive, more representative, and more equitable.

Learn how to navigate a working environment where they are the clear minority, and how to hold your company and co-workers accountable.

Utilize Reboot's

Strategy Diagnostic Toolkit

to determine the specific types of programs and interventions that your company should work on and clarify your goals

Utilize Reboot's

Metrics Dashboard

as a guide to work with the corporate grantmaking arm of your company to examine the impact of your CSR and philanthropic programs.
Additional information and programme of Women Entrepreneurship & Digital Technologies. E-leadership Conference – here