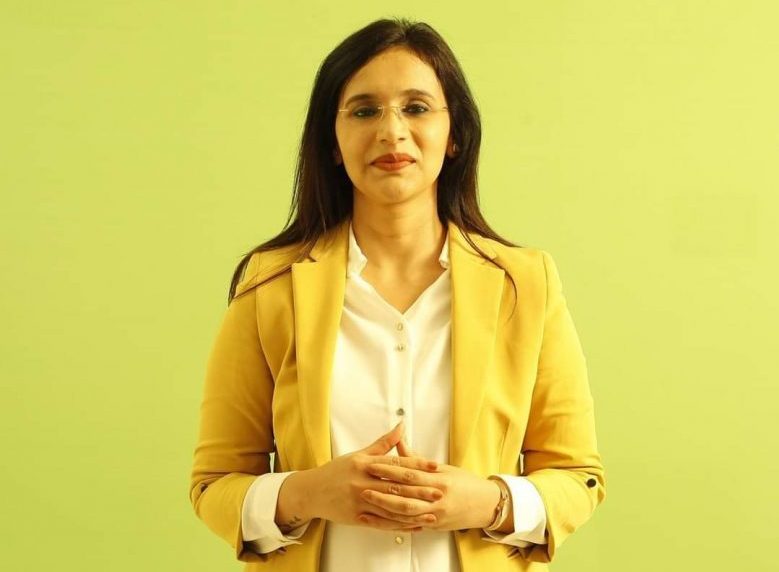 Can you tell me a bit about your background and your current role?
I have been an HR professional over 10 years in various organizations and working as an Image Consultant and Coach from last 5 years.
My educational background is as follows – An USA certified Image Consultant, Certified Emotional Intelligence Coach, Behavioral Skill Trainer and Psychology Counsellor and Master's in Philosophy (M.Phil.) – HRM, Master's in Business Administration (MBA) – HR and Master's in Computer Management.
With my passion of knowing people and understanding their psychology I have started the organization named The Image Consulting Studio for which I am the founder and Strategic Designer.
I have been working to enhance the personality, psychology and emotional intelligence aspects of C-Level Corporates, Working Professionals, Students, Self Employed Professionals, Home Makers and Individuals, and they have been able to carve their leadership skills, confidence, personal brand, perception and much more with #KetaKey2Success!
Corporate Social Responsibility (CSR) – Businesses are not built only for profits, but also to give back to the society!
With this strong belief, The Image Consulting Studio reaches out to underprivileged students by providing them Career, Personal Counselling & Guidance focusing on their decision-making capabilities to ensure their financial independence.
How can we Recognize the digital challenges faced as a HR as well as an Entrepreneur?
During my tenure as HR, I have handled the end to end life cycle of HR. Right from Talent Management, Onboarding, Training & Development, Performance Appraisal, Learning & Development, Policy Designing, Employee Engagement to Employees Grievance handling.
While working with various organizations I realized that, though the ways of working of organizations are different however the challenges of employees were pretty much the same. As well as related HRM activities tough partially set in most of the organizations, yet lot of basic digitalization required in HRM domain.
HR as a domain, focuses on lot of aspects of employee life cycle, but in my experience, I trust, that lesser attention is provided on Mental, Emotional and Physical wellbeing and well as emotional quotient, which I believe are critical factors for employee's success or failure for their growth in the organization.
Employee Engagement & Grievance Handling – that resulted into my understanding of importance of Emotional Quotient
This became more evident in my role in HR managing the Employee Engagement and Employee Grievance Handling.
I realized; the focus of these processes should be Counselling & Understanding Psychological Effects on the employees.
Policy Structuring – that resulted into my understanding of role of Image Consultation
And while Policy Structuring, I realized – focus was on designing policies like Dress Code Policy, Corporate Etiquette & Grooming, Code of Conduct etc., but less focus on actual employee awareness of these policies and its impact on their Personality Development and Psychological wellbeing.
That is when my transition from core HR to understanding of deeper HR psychology began. For the same reason I have pursued M.Phil. in HR research and further evolved as an Image Consultant as my core areas of expertise.
How to identify technological adaptation points?
In the field of HRM and Image Consulting following are the basic area's where technological adaptation is possible:
Personality Development
Real Time Outlook Feedback through Virtual Reality
           Clothing & Grooming
Body Language
Communication
           Social Media Integrated Tool – Background Verification & Selection
AI tool – HR Interviews, Selection & Onboarding Processes
           Inbuilt Virtual Assistance
Aesthetic Picture Tool
Tell us how we can integrate the tools suggested for transformation in their respective domains?
Also discovered few opportunities for digital transformation to cater to these challenges
Effective use of Social Media presence through Social Media Analytics and Integration. Its potential is already being tapped to a great extent for individual as well as corporate branding but more work is expected in this area.
Real Time Outlook Feedback through Virtual Reality:
There are four main elements of every individuals Image which are inevitable to overlook. These are Clothing, Grooming, Body Language and Communication. It is imperative to know these four elements in detail which will ensure the success of individuals in their professional and personal life.
1st : Clothing including Accessories, Hairstyles and other Grooming aspect, which communicate a lot about respective personality, could be gauged with virtual reality tool to check whether  the individual fits into the respective Dress Code criteria.
2nd: Body Language, Posture, Facial Expressions, gestures. How the individual is walking (straight/slouching) etc .will communicate about his personality. An intuitive tool would help us to measure this.
3rd: Communication, Language & Accent Training through language and accent APP. This is another important aspect of Image consulting and usage of such app with contribute greatly.
Social Media Integrated Tool to identify alignment of personal values with organizational core values and beliefs. This can also be used for assisting in background verification.
Interview process:
Real time picking up of right words and updating the respective mandatory information by Artificial Intelligence tools for HR Interview, Selection till Onboarding process.
This scenario will ensure; the interviewer is free from the manual process of mandatory paper documentation and focus more on the candidate's body language and other important aspects required for successful selection.
Online Sessions and Aesthetic Picture Tool:
Online Sessions: The essential composites of virtual live session are : Attendance, Live Chats, Microphone muting/unmuting, Camera on/off, Auto Recording, Creating Polls, Questionnaires, Feedbacks.
Focus on integration of the above requirements of Live session which is currently available in bits and pieces. An Inbuilt Virtual Assistant tool which will include all the above requirements thereby helping in maximizing presenter's focus on delivering the live session effectively and efficiently.
Aesthetic Pictures Tool: Random aesthetic pictures should be clicked by the platform ensuring evidence for the presenter which should be integrated with professional platforms with minimal presenter interference. The objective of this activity is to help the host in updating clear/appealing pictures of the sessions of social/professional platforms.
How we can apply the experience in HR to become an Entrepreneur?
Human Resource is all about Human capital, which is the most important asset of organization and organizations success or failure is dependent on it.  When you know how to deal and take care of your employees emotional and mental wellbeing by gaining their trust and connecting their personal values to organization's core values it is quite possible to achieve targets with much more ease.
So, focusing on understanding human psyche and how to deal with emotions in different situations, which you learn as HR dealing with employees will form a foundation to become an Entrepreneur. As ultimately any kind of product or service you will work with as an entrepreneur, you will be ultimately going to deal with humans as customer or client to buy that product or service.
What is the single biggest challenge facing the HR department today?
As I have already mentioned, working as HR and dealing with people is ultimately working with Emotions, so focusing more on their Mental and Emotional wellbeing is the need of the hour. As well as making many physical driven, paper documentation and filing activities automated as suggested above, will give leverage to HR to focus more on real time employee engagement and their wellbeing which will automatically help in increase in end result and productivity of the organizations.
LinkedIn: linkedin.com/in/ketakimistry
Prepared by,
Stanislava Angelova
/Editor at DiTech Media/