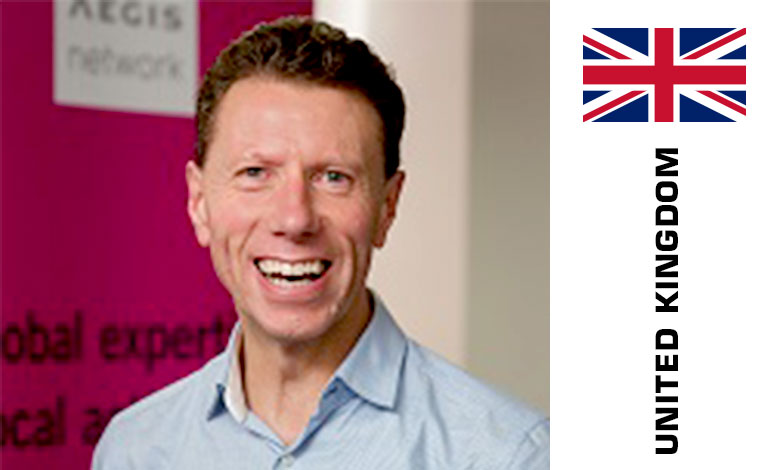 Chief Executive at FinTech Scotland, United Kingdom
Throughout his career, Stephen has been an influential advocate of making the financial world more open, creative and inclusive to people through innovative initiatives, encouraging progressive ways of working and collaboration across diverse communities and stakeholders.
Over four decades, Stephen's career has earned a track record and reputation for implementing customer focused, technology enabled initiatives in a wide range of financial organisations, including executive leadership roles with large institutions such as Standard Life and Barclays as well as small innovative enterprises.
Today, Stephen is the Chief Executive of FinTech Scotland, the independent not for profit enterprise established with the financial sector, Government and universities with the ambition of making a better world for all through financial innovation, collaboration and inclusion.
He has led FinTech Scotland since its formation in 2018 to be recognised as one of Europe's top financial technology (fintech) cluster bodies, a status awarded in 2020 by the European accreditation body.
This progress has been achieved by bringing together diverse participants such as entrepreneurs, citizen groups; the financial sector; regulators; technology firms, public sector and universities to drive positive social and economic outcomes whilst connecting to the global fintech movement.
Stephen is a Member of the Scottish Government's Financial Services Advisory Board, a Lay Member of the University of Strathclyde Court and a member of the UK Department of International Trade Fintech Steering Board.
Stephen is a regular contributor at global conferences on subjects ranging from financial innovation, citizen inclusion and progressive leadership.
Session: How the global financial innovation movement with new technologies can deliver better economic and social outcomes

Embracing FinTech to Reinvent the Financial World
Financial Technology (FinTech) is the application of new technologies in re-inventing the way financial services are delivered and their means of operating with consumers, businesses, government and the wider economy radically transforming how we engage with money across our personal and working lives, thereby representing a significant disruptive force both economically and socially.
Learning Outcomes:
Understand role of fintech a new world innovation movement

Learn about specific examples of fintech reinventing the financial world

Consider the opportunities for collaborative participation in fintech innovation

Learn from the approaches to engaging consumers in fintech innovation
Additional information and International Fintech & Digital Banking Innovation Conference programme – here