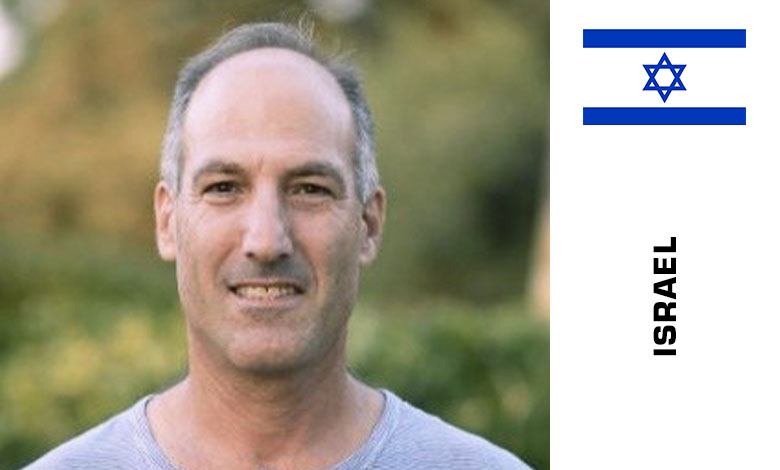 CEO of Biofeed, Israel
My goal and passion are to improve farmers' livelihood through increased production, free of bio and chemo hazards, grown in a safe environment so that consumers can enjoy healthier food.
As a leader and innovator, I develop and implement disruptive non-spraying crop protection technologies and protocols, as well as complimentary economic and business models.
I live and act in light of my vision, which leads Biofeed and me to develop endless innovative solutions for 'missing parts of the puzzle.'
Biofeed is a company that changed my life, and now is helping me change the lives of many other people, mainly in the agri-sector in underdeveloped countries.
Thanks to my deep social and environmental awareness, rooted in my background as a farmer, I can help farmers, exporters, and regulators devise and apply winning strategies that will secure the future of agriculture trade, even under stingiest regulations.
This way, we can overcome the challenges of quarantine pests and still serve the best quality fresh produce to consumers.
Before Biofeed, and (most of it) while I was farming, I invested 15 years in the academy, mostly in fruit fly ecological research. I hold a Ph.D. in entomology from the Hebrew University of Jerusalem.
Today, I spend much of the time in Asia and Africa, working with farmers, stakeholders, policymakers, and governments to form a better future for the agri-industry.
And most important, I LOVE WHAT I AM DOING, AND I AM GRATEFUL FOR THE OPPORTUNITY I RECEIVED TO GIVE BACK SO MUCH.
Session: How you can improve your business success in entering Africa's agri-industry.

Tech Company, Rethink Your Business Model For Africa and Emerging Markets
The value chain and business environment in Africa and emerging economies is very different than in developed countries. Hence, understanding those challenges well ahead is a key success factor. In this session, I focus on the challenges a company may face when attempting to enter those markets.
The goal of the session is to help businesspersons plan their entering strategy. I use examples from the challenges and solutions Biofeed's team faced while doing it.
Learning outcomes:
Participants will learn about the structure and gaps of the value chain in emerging economies.

The basic business models used in emerging markets.

As a result, participants will know how to avoid business pitfalls, and to adjust their business model to the reality in emerging markets.

A new concept and business model for Africa.
Additional information and programme of International Conference on Innovation in Agriculture, Food and Biological Systems in the Digital Age here