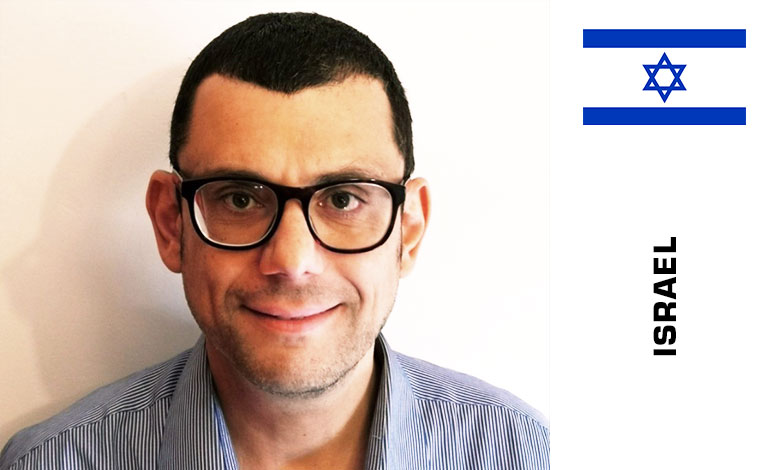 OmniChannel E Commerce | Digital Innovation & Transformation expert in B2B2C companies, Israel
Hi, I am Arik Gil ! My expertise is in leading E-Commerce | Digital innovation & Transformation ( Business – Digital Strategy – Technology ) processes in B2B2C companies – In order to Maximize Business Success Potential.
Areas of experience:
B2B-B2C Omni Channel E-Commerce / Digital Innovation & Transformation ( Business – Digital Strategy – Technology ) : Digital Customer Journey – Digital Loyalty & Rewarding – Digital Personalization.
Business Development strategy: Go To Market, Market Research & Channel Partners, Strategic Partnerships
Digital Marketing Strategy: leading high-performing teams and formulating effective B2B2C Digital Marketing Methodologies, Digital: LinkedIn – Facebook – Twitter – Instagram – Whatsapp, Marketing Automation, Case studies, Google – SEO – SEM, Conferences, exhibitions, MeetUps
Global Sales Management: leading sales teams and formulating effective global sales strategies management to amplify bottom-line growth and expanding the volume of business services
Start-Up Management: Lost & Profit Management, Team Leadership & Training, Revenue Optimization, Change Management, Key Stakeholder Collaboration
My history of success in meeting clients' needs in order to establish long-lasting business partnerships and retain existing customers. Leading high-performing teams and formulating effective digital marketing & global sales strategies to amplify bottom-line growth and identifying new business opportunities.
Responsibility for service contracts, including SLA / KPI, and expanding the volume of business services. I am skilled in improving customer satisfaction by fulfilling client expectations and providing the highest quality service.I have In-depth experience in business process development – SaaS Solutions products and services, with an emphasis on Go To Market Strategies. Adapting SaaS products and services to the relevant global customers and markets.
Please feel free to contact me : arikah.g@gmail.com with any thoughts, comments, or questions about my work as I'm always interested in making new professional acquaintances.
Session: The new digital customer journey experience

The new digital customer journey experience – Is to emphasize digital empathy. But what does this actually mean?
During the Corona, especially during the closure when all businesses were closed. Our only option to purchase certain products was online. Here comes into the picture, a very important issue and it is the digital empathy of the brand that sells products online, towards the buyer in digital. But what exactly does digital empathy mean? And why did it come to stronger expression during the closure with the Corona? The reason is psychological, in times of adversity, the person wants to feel from the environment more security and understanding of what that person needs. Since the environment is actually digital. Digital empathy had to be created, a kind of empathy that it actually happened when the consumer would have gotten in the physical store and receive human empathy from the seller. How do you actually develop technologically – digital empathy? This is where the first topic comes in and is a transition from Omnichannel to Omnipresence (see my extended post on the topic). It means Achieving multi-channel efficiency and crafting platform-specific messages to be in the right place, at the right time, with the right action to the right consumer. All in order to be fully engaged with all your consumers. Once we have created the feeling for the customer, we respond to any given situation. In all existing digital channels and the customer actually receives an immediate answer. We are in fact the creators of initial empathy with the customer. Once we make sure the customer has received a direct and prompt response. We need to make sure that the content of the answer really fits the customer's requirements. This is where the whole topic of BI / AI comes into the picture. That is, we are constantly learning and producing business insights from the behavior of digital shoppers and accordingly give more appropriate answers to customer needs and also study consumer behavior. But what is the starting point? To do this, we will need to make better use of heat maps and deeper A / B testing and of course we will always have to pay attention to a simple and smart design of the app. All this will actually lead us to give a new service called digital empathy. This will increase customer loyalty and of course increase online sales.
Learning outcomes:
Learning of the concept : how to develop digital empathy

Understand more deeply the digital customer journey behaviour and needs

How to perform more online sales and better engagement with your online customers
Additional information and International eCommerce & Omnichannel Transformation Conference programme – here