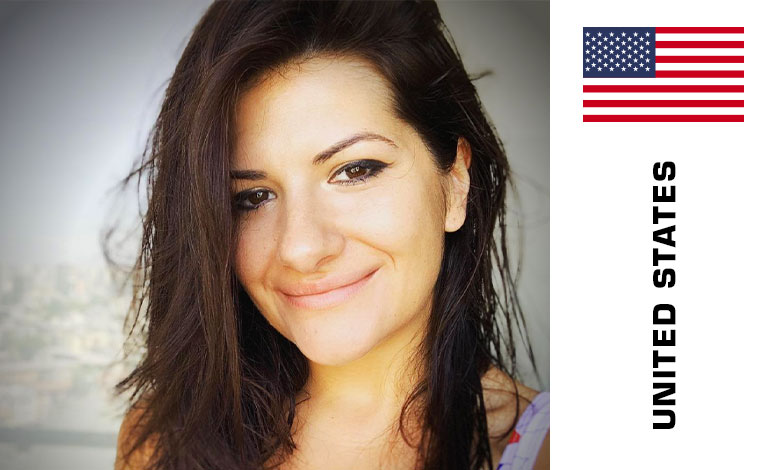 Head of Business Development at Media Trends Group, USA
Born in Romania, Amalia started her career in Communications when she was working in AIESEC, a global NGO and got sent to Chile, as a trainer. In Chile she joined forces with Andres Lagos, Communication VP in AIESEC and they founded http://alce.cl/, a marketing & communication agency focused on the digital environment. At only 25 years old, Amalia was ruling her own agency 13.000 km far from home, with a strong clients portfolio, including Nestle, Philips and others. In the meanwhile, Amalia got offered the job as Head of Sales for https://www.qservus.com/en/, start-up focused on improving the customer's experience both online and offline. She accepted the opportunity and worked a year studying and understanding everything about customer experience.
While giving training on customer experience in Panama's congress Blogger, Youtuber and Influencer, she met Alvaro Sepulveda, founder and CEO of Media Trends Group, who offered her the Head of Business Development position at his international agency, Media Trends Group. Amalia took the challenge and since then, she is in charge of the main projects strategies, for all Latin American & US markets of the holding. She worked and delivered projects for McDonald's Chile, Kellog's Argentina, HP Panamá & Costa Rica, Latam Airlines Brasil, City of Las Vegas, Procter & Gamble Chile, ProChile US and others.
Session: Influencer Marketing & Customer Experience

How your customer experience strategy can convert into the best influencer marketing campaign
In my experience as a marketer, most of the brands want to use influencers in order to change the customer's perspective on the brand or product. Their main focus is being set on strangers who don't know the brand and create un-authentic paid content. If brands understand that the most influential brand advocate is the customer itself, they would switch the focus to a better customer experience, and wouldn't need paid influencer marketing, because happy customers are the best brand advocates. In this keynote i want to show the exact steps to make in order to switch the company's focus, find unhappy customers and transform them into brand lovers, find those who already are brand lovers and transform them into influencers, with less or even zero investment. This will enable an organic and more stable growth and not only will change perceptions over time, but will also improve sales.
Learning outcomes:
Participants will learn how to create a customer journey focused on customers, with most important KPIs for each stage of the journey

Participants will learn the insides of an influencer marketing campaign today

Participants will learn how to discover brand haters online and convert them into brand lovers

Participants will learn how to convert brand lovers into long-term influencers
Additional information and Video & Social Media Marketing International Conferences programme – here